Publisher's Letter
November 2023

November. Skies are darkening. The nights grow longer. But the lights — of the fireplace, of candles, of County Lines — are beginning to glow. Music swells. And around the corner are Thanksgiving and the holidays.
Malcolm Johnstone explains that conducting an orchestra demands something more than waving your arms and taking a bow. In "View from the Podium," he describes five duties of a conductor.
Meanwhile, in "Making Music in the Brandywine Valley," Elizabeth Hughes explores our vibrant music community in County Lines country and shares ticket information.
It's reported that one in 30 American children are homeless. Chester County, though the wealthiest in Pennsylvania, is not exempt. In our "Local Heroes" article, Shannon Montgomery tells how the Friends Association for Care and Protection of Children has been addressing the problem.
In 1990, Binky Lee Preserve was mostly planted in hay, according to Kirsten Werner of Natural Lands. Now it's mostly meadow and forest — sycamore, pine, maple, ash and hickory trees, to name a few. Preserve manager Darin Groff planted about 50,000 of these trees as seedlings, and 30 years later, they've grown. Read about how and why he tended them in "Seeing the Forest for the Trees."
Through the art of botanical pressings, your favorite native plants can grace every hour of your day. All that's required is scrap paper, a couple of heavy books and patience. In "Pressed Plants," Kayla Cannon of Jenkins Arboretum will describe the process.
From Delco to Lancaster, senior communities dot the landscape, offering a host of choices for retiring residents. Some communities offer sports, some are near hospitals, and some are truly luxurious. Read about them in "Choosing a Senior Community." And, while you're at it, check out Marci Tomassone's "Guide to 55+ and Retirement Communities."
It's like a chess game, writes Melissa Hawes of Miles Financial Management. Maximize retirement contributions and itemizable expenses. Manage investment gains and losses. Plan ahead for benefit enrollment. Read more in "End of Tax Year Strategies."
Look south, says Emily Hart in "A Season for Your Senses," to Chadds Ford, Kennett Square, Oxford and elsewhere in southern Chester County. Get in your car. You'll find mead, chocolate, cider, Mexican food and ice cream, all homemade, all delicious.
In "Field to Feast with Toad Stop Farm," Courtney H. Diener-Stokes of Brandywine Table visits with Becky Brett, talks to her about operating a CSA and shares her recipes.
And drink heartily! See our chart for "Beer and Wine Pairings for Thanksgiving."
Erin McGinniss describes how she's getting ready for holiday giving in "Snag a Spot on Santa's Nice List." She's shopping small. You can join her in West Chester for a weekend-long event, from Friday through Sunday, November 24 to 26.
In "West Chester Glows with Thousands of Lights," we preview this year's Christmas tree lighting and parade, scheduled for December 1. Plus six weekends of festive fun, from November 24 to January 2. Be merry!
At CountyLinesMagazine.com, you can read the November issue's articles online. And at Issuu.com, you can enjoy the complete digital issue FOR FREE. You can also click Get A Copy on the website to find locations to get a print copy.
We hope you'll subscribe to County Lines. Do it online or call 610-918-9300. For single issues, try Carlino's, Kimberton Whole Foods, Janssen's, Crop's Fresh Market, Country Butcher, the Well, the Foodery, Harvest Market, Wellington Square Bookshop, Reads & Company, Main Point Books or your local library.
Copies are also available at about 300 locations. Visiting an advertiser is a great—and free—way to find copies!
Ed Malet, Publisher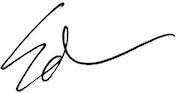 610-918-9300
---
View from the Podium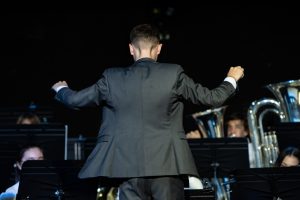 What exactly does a conductor do? A conductor brings five skills to an orchestra. First is leadership. Each player must be kept in sync. Second, the conductor sets the tempo and keep the beat. The third function is to cue the various sections of the orchestra, bringing them in at the right time. Fourth is to be a teacher and communicator, standing for the composer and audience, to play the music that they expect. Fifth is to create teamwork, and bring out the best of the orchestra.
Seeing the Forest for the Trees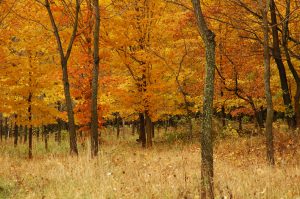 For more than 30 years, Darin Groff has been the manager of the Binky Lee Preserve. He started by planting trees as seedlings, about 50,000 of them. He tended them, mowing around them, protecting them from deer with photodegradable tubes, and establishing a healthy understory by planting hardy native shrubs. Thirty years have made a healthy habitat for birds, bolstered the ecology, prevented erosion, reduced flooding and helped improve aquatic life and water quality.
Pressed Plants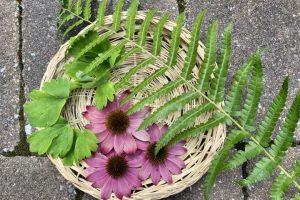 Pressing and drying flowers to preserve them has engaged people for centuries. The Japanese used pressed plant material for artwork. In Victorian England, pressing plants became a pastime. Botanists pressed plants to exhibit the species they discovered on research trips. Today, pressed plants inspire clothing designs and preserve genetic information of endangered plants. Read how you, too, can do it. Collect, capture and create. Bookmarks, journals, electrical outlet covers, coasters, lampshades … Your imagination is the limit!
back to top