Publisher's Letter / Nov 21
November 2021

November's arrived. Don a sweater. Pour a glass of wine. Stoke a fire in the hearth. Your County Lines Magazine is available, in the mail, online or at your favorite store.
We all know the 12 Days of Christmas. But The 8 Days of Thanksgiving are also worth knowing about as the beginning of the holiday season. Lauren Durante and Gabriella Ruggirello guide us through the long week, starting with gathering for Friendsgiving on Tuesday, meeting for drinks on Drinksgiving Wednesday, and having a traditional family meal on Thanksgiving Thursday. For Black Friday and Small Business Saturday, you can open your wallets. On Sofa Sunday, get comfortable before online shopping on Cyber Monday. And finally, on Giving Tuesday, it's time to give back.
But before you spend in a big box stores or online, read "Small Businesses are a Big Deal."
Madison Meinel, our Assistant Editor, talked with the folks the West Chester Food Cupboard, who believe no one should go hungry, especially on Thanksgiving. The Food Cupboard is our Local Hero this year. Madison also explains how you can help those with food insecurity all year long and turn your compassion into action. Read "Become a Local Hero."
Beyond Winterthur and Longwood Gardens, the southern Brandywine Valley has much to offer as a place of great natural beauty and architectural interest. Join Matt Freeman for "Touring the Southern Brandywine Valley." Visit Centreville, Hockessin and Yorklyn, and check out the stores, art centers, eateries, parks and other lesser-known attractions.
In "Discovering Nature with Kids," Amy Mawby of Jenkins Arboretum & Gardens has some advice. She says, when spending time with your kids in nature, "think of yourself as a guide rather than a teacher." She suggests creating a journal to document the experience, using all your senses.
For those of us getting up in years, we may be wondering where our next home should be. A 55+ community, an independent living establishment, personal care or assisted living perhaps. There are many choices in our area. I check them out and invite you to come along in "Time of Your Life." Marci Tomassone, our Associate Editor, offers help with a "Guide to 55+ and Retirement Communities."
Why does the bread taste so good? It's in the flour, made in Castle Valley Mill, owned and operated by Mark and Fran Fischer. Their grist mill dates to the 19th century and you can buy their flour, rolled oats, whole berries, grits and pasta online. Our Brandywine Table writer Alyssa Thayer writes about the Fischers—along with recipes for cornbread, pilaf, polenta and rum cake in "Grit and Grain."
November 18 is Beaujolais Nouveau Day! End the harvest with a wine that's made especially for this event. Jessica Roberts gives a bit of history and suggests why you should try this wine in "Trying Something Nouveau!"
Finally, the Holiday Season is just around the corner. Our "Best Local Events" column is filled with family fun, festivals, fairs, food and fundraisers.
We hope you'll subscribe to County Lines. Subscribe online or call 610-918-9300. Or get an electronic copy at Issuu.com. For single print issues, try Wellington Square Bookshop, Main Point Books, and Reads & Co. Bookstore. You should also look at Pete's Produce, the Amish Market, Kimberton Whole Foods, Janssen's Market and other area food stores. Visiting an advertiser is a great—and free—way to get one. To find one, click Get A Copy at our website, www.countylinesmagazine.com. You can also get our free on-line events newsletters by signing up at the website.
Thank you for reading.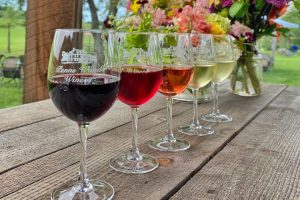 Touring the Southern Brandywine Valley
The fabled Brandywine Valley occupies the region of southern Chester County and northern New Castle County. It's where the du Ponts lived, leaving us Winterthur, the Hagley Museum and Longwood Gardens, among other things. And places you may not have heard of, like a Hindu Temple, Mt. Cuba Center, the Marshall Steam Museum and more. Get in your car and take a tour.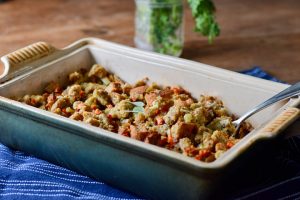 Grit and Grain
November is a time when we honor our histories and celebrate the seasons. We taste it in our food. Was our food more delicious then? Castle Valley Mills believes so, selling flour, rolled oats, cleaned whole berries, grits and pasta made at a 19th century grist mill. Their products have attracted the attention of the New York Times Magazine and Food and Wine magazine, while supporting our local food system.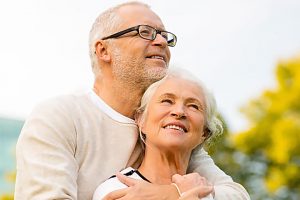 Time of Your Life
It's time to take it easy, maybe to retire, and consider a community of senior citizens. There are many options in County Lines country, offering everything from apartments to large villas. You can find communities that offer active, independent living as well as those set up to monitor your health more closely, providing some assistance as you need it. In fact, many offer assistance as you transition from one type of living to another. The idea is to relax, at least as much as you want.
back to top