Publisher's Letter

It's May at County Lines Magazine. We've got horses galloping over fences, gardens in full bloom, artists displaying their works and more.
The big news: "Steeplechase Season is Back!" After a year's hiatus, Willowdale's Mother's Day race will be first, Radnor's race for open space second, Winterthur's point-to-point third. The trio of equestrian events will all happen in May. Madison Meinel gets you ready to watch the fun—either in-person or streaming.
The Devon Horse Show, unfortunately, has been postponed for a second year. Our editor, Jo Anne Durako, keeps the spirit alive in "We Have an Announcement." Plus there's a new book, "The Devon Horse Show and County Fair," the virtual Devon Art Gallery, and the live Carriage Marathon that are still on! Feeling nostalgic? Check out years of past County Lines Magazine covers. Next year will be magic!
Wondering what happens to retired racehorses? In "TERF! (Thoroughbred Education and Research Foundation)" Rachel Thompson writes about how to support thoroughbred health and welfare through scholarships, educational programs and equine research, with a priority of making racing safer.
And, where do racehorses go to die? Some went to Heartwood Farm, where the Radnor Hunt Pony Club and Legacy Marker Program have combined to restore the Heartwood Horse Cemetery. So far, the group found graves of seven of eight horses. Read about their "archaeology" in the "The Racehorses' Tale" by Leigh Oblack.
If you visit the area, I suggest a driving tour of the Main Line: specifically, the "Found Mansions on the Main Line." Chanticleer, Stoneleigh, Androssan, Dolobran, Camelot. These and several others are still there for the ogling. Cap your tour with a stop at Di Bruno Bros.' new location in Wayne for a taste of the good life.
Channimuth Miller writes "Art Gallery Roundup" and invites you to the many galleries throughout our region bringing art to Chester County and beyond this spring. Another reason to drive around.
Our Home of the Month is "A Chester County Family Farm," sitting on 79 gently rolling acres in the land of Mr. Stewart's Cheshire foxhounds. Laurel Anderson tours the property, which includes a three-story main house, charming two-story guest house, eight-stall stone barn, plus paddocks, pastures and majestic pines. Surrounded by other large parcels of land, it's an oasis of peace and privacy.
In "Home & Garden," Marci Tomassone details the many public gardens—over 15 in all—that you can visit during National Public Gardens Week, May 7-16. Make a note. No excuses: some you can visit virtually.
No doubt you've heard the migratory bird population has been decimated since 1970. Bird banding has helped to understand this phenomenon, but its value is limited. In "Beyond Bird Banding," Caitlyn Welsh of the Willistown Conservation Trust discusses a new technology, called Motus, and how it helps improve our conservation efforts.
Brandywine Table writer Alyssa Thayer celebrates the spring with dishes from George McLoughlin of Tasty Table Market and Catering. Savor recipes for Heirloom Tomato Salad, Pineapple Shrimp Kabobs, Homemade Tzatziki, Roasted Beet Salad in "Picnics and Perseverance." Delicious!
Madison Meinel and Channimuth Miller intend to enjoy eating and drinking this month. Brunch, they say, is a "perfect excuse to gather with friends and family." They identify "Best Brunch Spots" in West Chester, the western Main Line, around Chester and Delaware Counties and ending in Wilmington. Top off your next brunch with five "Signature Brunchtails," though not all at once.
At www.countylinesmagazine.com, you can read the May issue's articles on-line. And at www.Issuu.com, you can enjoy the complete digital issue for FREE. You can also click Get A Copy on the website to find locations to get a print copy.
We hope you'd like to subscribe to County Lines. Do it online or call 610-918-9300. For single issues, try Wegmans, Kimberton Whole Foods, Janssen's, the Foodery, Harvest Market, Wellington Square Bookshop, Reads & Company, Main Point Books or your local library. Visiting an advertiser is also a great—and free—way to find copies!
We hope you enjoy our May issue. And stay safe!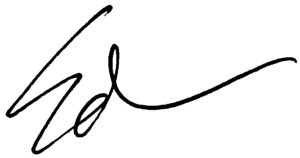 Ed Malet, Publisher
Steeplechase Season is Back!
After a year's hiatus, our fondness for steeplechase races has only grown stronger. While this year will look a little different, race organizers have been busy making sure fans can celebrate these traditions safely. From in-person spectating and live-streamed races to fantasy steeplechase stables and virtual events, planners are jumping over hurdles to make sure everyone is included in the action. Read what you need to know for this year's race season.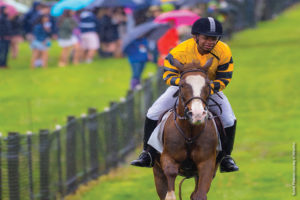 Found Mansions on the Main Line
A favorite pastime of many local is to ogle grand old estates, dating from the late 19th and early 20th centuries. Many, sadly, are gone, demolished in favor of suburban developments. But several are still standing. Take a tour of those I found, with some help from Winterthur's Jeff Groff, and learn about their storied history.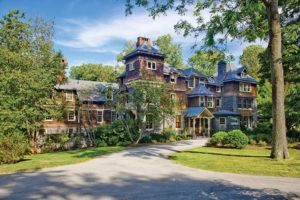 Beyond Bird Banding
A recent study reported that since 1970 bird populations in North America have declined by three billion birds. Traditional methods provided some insight into these losses. Bird banding and radio telemetry helped, but had limitations. Enter Motus, an international network designed to track wildlife throughout the world and used for over 230 species. Researchers have discovered many things from the data from the effects of insecticides to how body condition affects the speed of migration.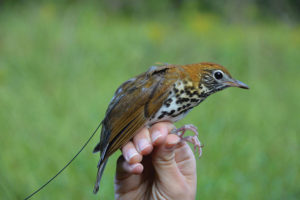 back to top