Publisher's Letter
March 2023

It's March, and soon—though not soon enough for some of us — it will be spring. At County Lines we're celebrating the end of winter, the start of spring and the spirit of giving. This is our fifth year of partnership with the Chester County Community Foundation for our Charity Datebook.
The centerpiece of the March issue is introduced in "From the Guest Editors" by Winifred Moran Sebastian and Karen Simmons of the Community Foundation. They highlight nine women and the charities they care about. Each woman's work is detailed in "Faces of Philanthropy."
Chester County is home to over 500 nonprofits, requiring 40,000 volunteers for committee and board service. In "Get on Board Chester County," the Foundation describes its new program to help volunteers get equipped for service, connect them with appropriate nonprofits and be supported.
Our "Charity Datebook Calendar" lists fundraising events and galas throughout the year, offering opportunities to do good and have fun. Check out the photos in "Fun Fundraisers" to see what a great time was had. And be sure to dress appropriately. For ideas, see "What to Wear to The Gala."
Malcolm Johnstone writes "Four Women Who Made History in Chester County." Each has made a lasting impression and continues to be an inspiration to this day.
We also have exclusive online-only content on our website. Shannon Montgomery, our Assistant Editor, writes that "Giving Back to Our Community" is one way to make our world a better place. She recommends many local organizations dedicated to helping women and girls in need. Choose one!
In our "Women's Health" section, Jessica Mayer, DO, a board-certified physician specializing in family medicine, explains why HPV vaccinations are important, even for those beyond their teenage years. Lindsey Davis, MD, MPH, a specialist at ChristianaCare in obstetrics and gynecology, discusses a topic formerly discussed only in whispers, but now increasingly out in the open: miscarriage. And Kathy Hill, a primary care practitioner at Patina, explains what women 65+ should look for in a primary care practice.
The environment, politics, racism. How can we change? Shelley Laurence of Main Point Books has an answer: begin with a book. In "How to Change the World?" she recommends eight for your reading list. That should get you started.
It's about to be spring, but your kids — and possibly you — are looking forward to summer. Marci Tomassone, our Associate Editor, shares several good camps in "Summer Camps."
In "Mission-Centered Farming," Courtney H. Diener-Stokes of Brandywine Table writes about a sustainable farming community with a mission of enhancing the ecology, health and diversity of the land. She shares recipes for pork, quiche, burgers and chicken that will leave your mouth watering.
Jessica Roberts is looking at some things new on the shelves at your local wine shop: healthy wine! Low calorie. Low sugar. Low alcohol. In "Your Health Is Trending," she reviews your options and makes recommendations.
As always, County Lines has the Best Local Events and tons of ideas for Family Fun for March.
We hope you'll subscribe to County Lines. Go online or call 610-918-9300. Or get an electronic copy at Issuu.com. For single print issues, try your local library, specialty food stores, Wellington Square Bookshop, Main Point Books, Reads & Co. Bookstore or newsstands. Visiting an advertiser is a great — and free — way to get one: click Get a Copy at our website, CountyLinesMagazine.com. And get our free online events newsletters by signing up at the website.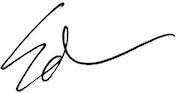 Ed Malet, Publisher
610-918-9300
Faces of Philanthropy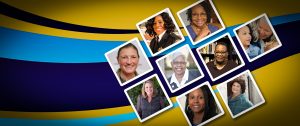 Nine Chester County women are profiled. They combine successful professional careers with volunteerism at the highest levels. Not just friends and neighbors, they're educators, financial advisors, spiritual and civic leaders. They're also community-minded, charitably-inclined social change agents who intentionally lead lives of commitment, giving time, talent and treasure to improve our world.
Four Women Who Made History in Chester County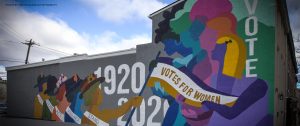 Women have faced many barriers, especially those created by sexism and racism. Among all who struggled, there are four whose perseverance and integrity distinguished them and made them champions of their age: Rebecca Lukens, who ran Brandywine Steel in the mid-19th century; Emma Hunter, one of the first female telegraph operators in the world; Dr. Ann Preston, the first Dean of the Woman's College of Pennsylvania and later the organizer of the first Women's Rights Convention in Pennsylvania; and Mary Ann Shadd Cary, one of the first black educators and known for improving the lives of African Americans.
Mission-Centered Farming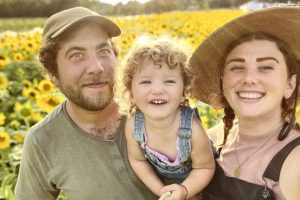 As one of six tenants of Lundale Farm, Horsehore Ranch owners Bryan and Brittany Donovan have become a part of something larger than the poultry business they founded six years ago. The nonprofit farm in South Coventry Township serves as a hub for a sustainable farming community with a mission of enhancing the ecology, health and diversity of the land. It also serves as a model for local food production and stewardship. Vesta Kitchen in Phoenixville sources much of its food from Lundale, and you can support its mission of regenerative farming by buying its products.
back to top