Publisher's Letter
June 2023

June is a time for fun and relaxation, whether in the backyard, in nearby towns and cities, or—with a book and some imagination—overseas. County Lines has several suggestions for fun this summer.
Out come the dining tables of all varieties, plus umbrellas, planters and partitions! The air will be alive with music. Pause to thumb through the racks of the season's latest fashions. The four closed blocks of Gay Street offer everything from fine dining to retail thrills to hours of people watching. Cara Corridoni is "Strolling Through Summer on West Chester's Gay Street."
Marci Tomassone provides a "Summer Dining Guide" for all the restaurants in County Lines country. Look for the Best of the Best. Their pictures may be in "Best of the Best Photo Recap."
Over four centuries, the Christina River of Wilmington has come a long way, from Native American hunting grounds to Swedish fur-trading colony to shipbuilding powerhouse in the 20th century to today's assortment of restaurants, concerts, museums and other amusements. I write about them in "Wilmington's Riverfront." Visit!
Breathe deeply, says Carol Metzker. "Everything's Coming Up Roses …" And lavender, peonies, dahlias and zinnias. She is taking in the aromas and ogling the multicolored spectacle of Chester County's flower farms.
In "Native Plants for Resilient Gardens," Stephanie Kuniholm of Jenkins Arboretum & Garden advises that thoughtfully selected native plants are the secret to creating beautiful, tough, stress-free gardens. You can ensure a durable landscape with minimal effort, worry or drain on natural resources. And birds, insects and wildlife will thrive in the landscape!
Summer is coming, and it's time to get your backyard ready! Shannon Montgomery has several ideas to inspire your outdoor oasis. Pools, decks, patios, gardens, outdoor kitchens, lighting. She calls it "Beautiful Backyards" and follows it with an "Outdoor Oasis Resource Guide."
Want to travel to the UK but can't? In "Read Your Way Through the UK," Shelley Laurence of Main Point Books recommends ten books to explore Great Britain. And you won't have to leave your living room.
It's summer! Finally, time to be outside. At the beach, by the pool, by the grill or at a picnic, Jessica Roberts asks what better way to enjoy the season that with a refreshing glass of wine! In "Wine Pairings for Picnics, Pools and Barbecues," she shares her many answers.
Courtney H. Diener-Stokes writes "Brandywine Table," focusing on "Barbecue at Home with Michael Falcone." Falcone's specialty is sauce: a white Korean BBQ sauce, a bourbon BBQ sauce, a BBQ glaze … There are many others. Diener-Stokes provides a guide.
Our Best Local Events section is filled with things to do for you and your family this month.
Hopefully, you already have County Lines delivered to your mailbox. Save it for future reference. At CountyLinesMagazine.com, you can read the June issue online. At Issuu.com, you can read the digital issue. Or click Get a Copy on our website to find locations to pick up a print copy.
We hope you'd like to subscribe to County Lines. Do it on our website or call 610-918-9300. For single issues, try Wellington Square Bookshop, Main Point Books or Reads & Co. Bookstore. Visiting an advertiser is also a great — and free — way to find copies!
Ed Malet, Publisher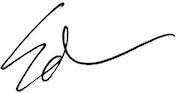 610-918-9300
---
Strolling Through Summer on West Chester's Gay Street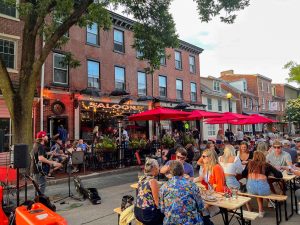 West Chester first closed down its popular Gay Street corridor in the summer of 2020, a quick reaction to the three-year pandemic. The Borough had discovered a great idea! Now, each Friday from May through September, concrete barriers are set up and traffic is detoured. Cars are again prohibited from driving down one of the Borough's main thoroughfares. Consultants are still working on fine tuning, developing a permanent plan. Meanwhile, however, we welcome the seasonal menus, displays of merchandise and lilting laughter as another season of the Borough's outdoor party gets underway.
Everything's Coming Up Roses …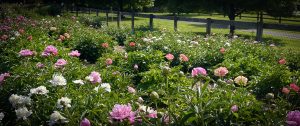 Chester County is in bloom. Tour the farms. The sweet fragrance of lavender. The dazzling array of strawflower, amaranth, eryngium, statice, baby's breath and more. The vision of brilliant red, pink, coral, magenta, yellow and white peonies. Breathe deeply. The season has arrived.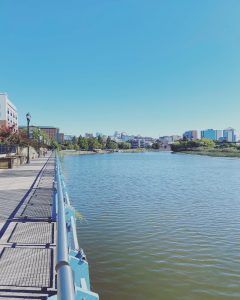 Wilmington's Riverfront
Four centuries after Peter Minuit and the Kalmar Nyckel landed at the Rocks, establishing a colony called New Sweden, the Wilmington Riverfront has evolved into a land of museums, restaurants, a baseball stadium and other amusements. Visitors can board and crew the Kalmar Nyckel, visit the cemetery of the original colonists, ride bicycles on a 10-mile boardwalk and asphalt trail between Wilmington and New Castle, cheer for Wilmington's baseball team in a modern stadium, listen to concerts and dine on seafood, Mexican food, Asian food, Italian food and craft beer and cocktails. It's a summer treat!
back to top