Publisher's Letter
June 2021

It's June at County Lines Magazine. Windows open, top down, fresh breezes … Time to go to the farmers markets, tour the streets, celebrate and dine outside or under the stars.
In June, we celebrate Flag Day on June 14. Independence Day, July 4, is around the corner. But "Juneteenth: National Freedom Day"? On June 19? We're not as familiar with that one, but maybe we should be. On May 24, 1865, off of Galveston, Texas, the Union's ship, U.S.S Cornubia, had fired the last shots of the Civil War, sinking the C.S.S. Le Compte. On June 5, the U.S. flag was raised over the Customs House in Galveston Bay. On June 19th, slavery was declared ended.
"Go Wild Around Wilmington," writes Carol Metzker. She finds all the fun: the zoo, the parks, the trains, the rivers and creeks, the tall ship, the food and ice cream.
Man, I'm ready to eat! The selection of West Chester's restaurants has only gotten better during the pandemic. And the menus? My mouth is watering! Read "Summer Dining Scene in West Chester." And our "Summer Dining Guide" will lead the gastronomes among you to more tempting places in your neighborhood.
Alyssa Thayer suggests you stroll our farmers' markets. They're all up and running. Along with tasting delicious, buying local also supports the local community and economy. This month's Brandywine Table, "Market Made," provides a guide to shopping the markets and month-by-month recipes through the summer.
Great food and great people deserve a handsome setting. Pavilions, gazebos, outdoor fireplaces, patios, lighting… Madison Meinel taps local landscapers for their best ideas in "Defining Your Summer Party Space." She even has party game suggestions! Cornhole anyone?
If you are looking for something new in a white wine this summer, Jessica Roberts has some suggestions in "Days of Light and Wines of White". Try a Verdejo from Spain, a Gruner Veltliner from Austria, or a Vinho Verde from Portugal. Or, for a "kiss of sweetness… balanced by crisp golden fruit" you should try these Chenin Blanc varietals: the 2017 Domaine de la Recauderie Vouvray Demi-Sec or the 2019 Badenhurst Family Wines Secateurs.
Want to take a walk, but tired of your usual route? Labyrinth walking may be just what you need! It's called a "moving meditation." Built last year in Everhart Park, based on a 7-Circuit labyrinth. In "A Walk in the Labyrinth," Paulette Terrels-Clarke and Susan Frens tell us why and how.
Stephanie Kuniholm plans a walk to manage stress and cope with anxiety: "Nature Mindfulness Walk," she calls it. Choosing Jenkins Arboretum for her venue, she is planning to take "at least two hours" and offers several guideposts to consider.
Ready to grab a beach chair and book? "The Best Book You Never Read" by Shelley Laurence of Main Point Books has some recommendations. I especially like Sarah Vowell's "Assassination Vacation."
At www.countylinesmagazine.com, you can read the June issue's articles on-line. And at www.Issuu.com, you can enjoy the complete digital issue FOR FREE. You can also click Get A Copy on the website to find locations to get a print copy.
We hope you'd like to subscribe to County Lines. Do it online or call 610-918-9300. For single issues, try Kimberton Whole Foods, Janssen's, the Foodery, Harvest Market, Wellington Square Bookshop, Reads & Company, Main Point Books or your local library. Visiting an advertiser is also a great—and free—way to find copies!
We hope you enjoy our June issue.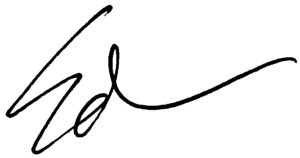 Edwin Malet, Publisher
Juneteenth: National Freedom Day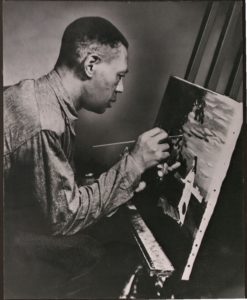 Celebrated on June 19th, Juneteenth is the day when we celebrate the ending of slavery in the U.S. On June 19, 1865, more than two years after the Emancipation Proclamation, Union troops completed the rout of the Confederacy in Galveston, Texas, and General Gordon Granger declared its slaves free. Freedom officially became the law throughout the United States. Still, full equality remained elusive, despite Constitutional amendments. Take a closer look.
Go Wild Around Wilmington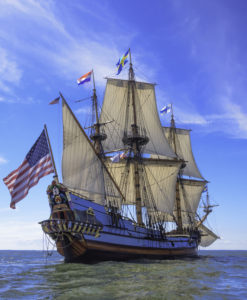 Wilmington is not defined by the city's structures, roads, and various man-made trappings. Rather, the outdoors abounds. For family fun, you should can try the zoo, the parks or the nature centers. Or you can take a canoe trip, a sailing cruise, or hop on the railroad. Or you might plan a picnic at Mt. Cuba or many other locations along the river or one of its many parks. All in Wilmington!
Nature Mindfulness Walk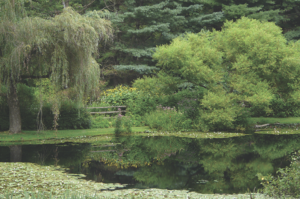 This past year had us searching for new ways to ease stress and cope. Many of us have turned to nature. But, if we really want to slow down and observe, we might use several points to make ours a perfect moment of mindfulness. Start with the sky, plants, the breeze and sun. Then consider one tree and its branches. Next, one leaf. Note and feel the soil. See and listen to the water. On returning home, record your experiences … and be thankful.
back to top