Publisher's Letter
July 2022

July at last! We tour County Lines country — Chester and Delaware Counties, the Main Line and beyond, on to Delaware, Lancaster County and Maryland, plus Bucks County and the Finger Lakes in New York.
We visit local flower farms, look at college choices of local Division I athletes, toast our area distillers and help you to prepare for the fall's arts events and outdoor concerts. By the way, what's with pickleball?
And, for newcomers to the area, we offer a guide to top local businesses, services and organizations.
To start, we offer a year-round Guide to County Lines country. We visit the "Big Three" —  Longwood Gardens, Brandywine River Museum of Art and Winterthur Museum. Then we move on to explore Chester, Delaware and Lancaster Counties, plus the Main Line and the states of Delaware and Maryland. Along the way, we visit nature centers, parks, gardens, historic sites and museums.
But it's summer, and you'll want to venture farther afield, so Shannon Montgomery suggests four spots in "Getaway Beyond PA." In New Jersey, within two hours, you can have the boardwalk and music of Asbury Park and the wildlife, horses, history and sports events of Somerset County. In New York state, about four hours drive, you can visit the art scene of Woodstock and bathe at the hot springs of Saratoga Springs. While there, take in the horses and the jazz festival.
For new residents, our "Newcomer's Guide" introduces you to architects, builders, home improvement companies, finance companies, healthcare providers, realtors, nurseries, jewelers, restaurants, schools, senior communities and more. Everything you need to get started in your new home.
Back in County Lines country, you should check out Carol Metzker's "Fields of Bliss." She visits two lavender farms — Warwick Furnace and Hope Hill — and shares the experiences.
In "Meet Me at the Farm Market," Marci Tomassone shares places to score local fruit, vegetables, delicacies and other home-made goods.
You'll also want to peruse, then set aside and preserve, her "Fall Guide to the Arts & Outdoor Concerts." Many venues are setting their performance schedules now, but keep posted. You can expect tickets to sell fast.
At our independent schools, the graduates have now chosen their colleges. There are a lot! In "Athletes Graduate from Independent Schools to College," see where they've committed to. And go to our website for a more comprehensive list, including Division II and III schools.
"Plastic Free July" is a global movement, says Monica McQuail of Willistown Conservation Trust, that promises to eradicate single-use plastic waste. She invites you to join the challenge.
So, what is pickleball anyway? In "Hooked on Pickleball," Elizabeth Hughes writes that the sport is "clearly sweeping the county." She tells how it's played, why it's played and where to play it.
At the end of a long day of sports or sightseeing, it's time for a drink! Gina Mullen offers her guide to the growing number of area distilleries. And is happy to "Raise a Glass" to them!
Check out our "Best Local Events" section for things to do! It's the most comprehensive guide to our area. The "Family Fun" page has many suggestions for you and your kids!
At CountyLinesMagazine.com, you can read the July issue's articles online. And at Issuu.com, you can enjoy the complete digital issue FOR FREE. You can also click Get A Copy on the website to find locations to get a print copy.
We hope you'd like to subscribe to County Lines. Do it online or call 610-918-9300. For single issues, try Kimberton Whole Foods, Janssen's, the Foodery, Harvest Market, Wellington Square Bookshop, Reads & Company, Main Point Books or your local library. Visiting an advertiser is also a great — and free — way to find copies!
We hope you enjoy our July issue!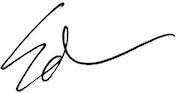 Ed Malet, Publisher
610-918-9300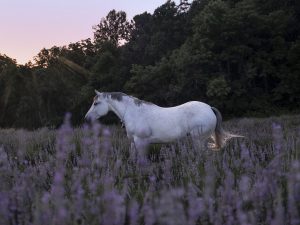 Fields of Bliss
Lavender! Acres and acres of it! Visit the farms — Hope Hill Lavender and Warwick Furnace Farms. Meet the growers and families. Sample their sweet products. Discover why and how they do what they do.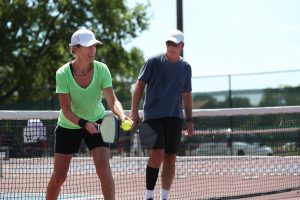 Hooked on Pickleball
Pickleball is sort of like tennis, sort of like ping pong, sort of like … Whatever! It's all the rage, and not just for seniors. There's probably a court in your neighborhood and certainly one at the local Y. Players are drawn to pickleball because it's fun and easy to become relatively proficient. Try it!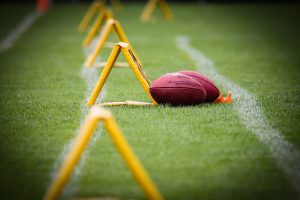 Athletes Graduate from Independent Schools
The #1 college basketball recruit just graduated from the Westtown School. And he's joined by over 150 other young athletes — from Agnes Irwin School, Haverford School, Friends' Central, Malvern Prep, Tatnall and others — recruited this year by excellent colleges. There were too many to mention in the print article, but you can find all of them listed at our website.
back to top