Publisher's Letter
January 2023

Happy New Year! For the 19th year, County Lines is celebrating food, cooking and the outstanding restaurants of our area. (Actually, the Dining Guide is 19 years old, but County Lines is over 45.)
"Best of the Best" represents the work — well, some call it work — of our entire writing group. We've selected about 20 favorite restaurants in West Chester and about 80 of our favorite eating and drinking spots in the rest of County Lines country. Sample the goodness!
Alyssa Thayer, our Brandywine Table editor, has written her last piece for us — entitled "Cooking Up Comfort." Hippie popcorn, ricotta ravioli, and white bean and kale soup are the delicious recipes she shares. Now she is moving on. We'll miss her.
Our Associate Editor Marci Tomassone has checked the calendar for the best upcoming food events and found quite a few. The Taste of Phoenixville in January, the Chester County Foundation's Sweet Charity in March, the Restaurant Festival in September … From one to the next, we can't wait!
Mimi Liberi of the Wellington Square Bookshop isn't dining out, though. She's reading about food and making it herself. She's found several books to satisfy unique tastes and lifestyles, including for those who choose to simplify their time in the kitchen. Read "New Year, New Cookbooks."
Of course, the New Year should be fun. But Julie Alliger of Chester County Hospital sounds a cautionary note in "Plan for Healthy Dining." Watch portion size, choose whole grains, add more fruits and vegetables, avoid fried foods, choose healthier meats, drinks and desserts. And slow down! You want to enjoy your meals for many years to come!
Shannon Montgomery, our Assistant Editor, suggests you think about the planet. Reduce single-use products. Shop smart. Eat sustainably. In "Green Resolutions," she observes, "There are so many ways you can help the planet … Just one of these ideas can make a big impact."
Finally, Carol Metzker bids 2022 farewell by following one man's inspirational journey in "A Year's Joyride." Warren Gregory created a fleet's worth of bicycles adorned with blooms, butterflies and signs bearing the slogan "Love is the cure." Flowerbikeman had one goal — to grow smiles. Now the message is spreading in Chester County.
As always, County Lines has the Best Local Events and tons for Family Fun.
We hope you'll subscribe to County Lines. Go online or call 610-918-9300. Or get an electronic copy at Issuu.com. For single print issues, try your local library, food stores, Wellington Square Bookshop, Main Point Books, Reads Bookstore or other newsstands. Visiting an advertiser is a great — and free — way to get one: click Get A Copy at our website, CountyLinesMagazine.com. And get our free online events newsletters by signing up at the website.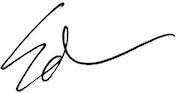 Ed Malet, Publisher
610-918-9300
Cooking Up Comfort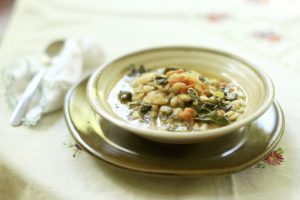 Sad to say, Brandywine Table's Alyssa Thayer is moving on. She's kept us in the know about local food producers and providers for the past several years as she's called on us to find comfort in the foods that nourish our souls. For her last column, she shares tales of hippie popcorn, ricotta ravioli, and white bean and kale soup. We'll miss her.
A Year's Joyride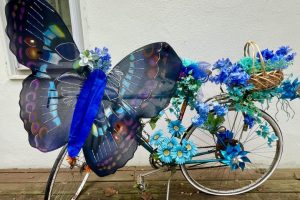 It started in Amsterdam as a way to help his wife's failing memory. The "Flowerbikeman" adorned bicycles with blooms, butterflies and signs with the slogan "Love is the Cure." The trend grew, arriving in Chester County, appearing at events at the Chester County History Center, the local library and Uptown! Knauer Performing Arts Center. Now the flowerbike is heading to the West Whiteland Township Building to call attention to Human Trafficking Awareness and Prevention Month. Watch for it!
Plan for Healthy Dining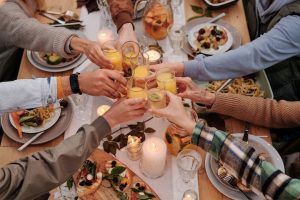 I hope your New Years' Eve celebration was fun. Alas, now is the time to make amends. Watch your portion sizes. Moderation is the key. Choose whole grains, fresh fruits and vegetables, healthy meats, drinks and desserts. Limit your calories, fat, cholesterol, sugar and alcohol. Above all, slow down and savor your meals so you can look forward to another year … and many more to come!
back to top