Publisher's Letter
January 2021
Happy New Year! And welcome to our 2021 Annual Dining Guide—your best guide to our area's many dining opportunities.
This year instead of our usual "Best of the Best" awards, we serve up special food coverage in "Why We Love Local Dining." As 2021 begins, virtually all our local restaurants are temporarily closed to traditional "eat-in" dining. The key word being "temporarily." Or maybe "eat-in"? We looked back at years of recognizing the "Best of the Best" and celebrate some of our favorites—along with a few new places of note. Many offer take-out or catering now. And they will certainly be back with more in a few months.
Perhaps no business was harder hit in 2020 than restaurants, and few towns host more of them than West Chester. Although most restaurants have survived into 2021, it hasn't been easy. I talked with several owners in "A Challenging Year for West Chester's Restaurants."
As we start 2021, Margaret McCampbell in "Cooking for Comfort in the New Year" believes it's time to indulge in the meals that bring us the most peace. She's curated a list of new cookbooks designed to recreate that feeling and satiate every taste bud.
Madison Meinel is celebrating the New Year with beer in mind. She writes about what's happening at the new and old breweries, taphouses, vineyards in County Lines country in "Brews and Beyond." Raise a glass to new beers, new spots and a new year!
Through a combination of adaptation and grit, we find ourselves almost one year into a quarantined reality. Some of our new habits did take root. Some we abandoned. The key to sustainability, finds Alyssa Thayer, is balance, for which she offers a simple approach. In "Coping and Cooking," she tells us her MVP hacks and recipes.
It's January. It's cold. The days are short. Perhaps you don't feel like exercising. Dr. Glea Mazzuca suggests otherwise. Exercise—and several other steps—are very important to promote a healthy immune system, to protect against colds, flus and other illnesses and to fight infections, even COVID-19. Better read up in "Not Your Typical Year" and follow her guidelines.
Chester County History Center has more than a new name. It also has new exhibits including one that tells 300 years of local stories and highlights the people who helped "make history" in our community. Later this year, the History Center will open two visible storage galleries. Read about them and more in "What's NEW at the History Center."   
I hope you enjoy our Best Things To Do section, full of ideas for you and your family.
At www.countylinesmagazine.com, you can read the January issue's articles on-line. And at www.Issuu.com, you can enjoy the complete digital issue. You can also click Get A Copy on the website to find locations to get a print copy.
We hope you'd like to subscribe to County Lines. Do it online or call 610-918-9300. For single issues, try Wegmans, Kimberton Whole Foods, Janssen's, the Foodery, Harvest Market, Wellington Square Bookshop, Reads & Company, Main Point Books, Bryn Mawr News or your local library. Visiting an advertiser is also a great—and free—way to find copies!
We hope you enjoy our January issue. And stay safe!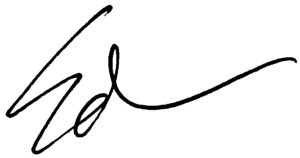 Ed Malet, Publisher
Not Your Typical Year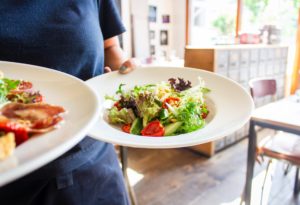 Yes, 2020 is finally behind us. Looking forward, what are you doing to stay healthy? (Emphasis on doing.) First, don't smoke. That's easy. Second, exercise. That's harder. Third, follow health and safety guidelines, particularly regarding COVID, but others as well. Fourth, get your flu shot. (In fact, update all your vaccinations.) Fifth, eat a well-balanced diet. Sixth, drink less alcohol. (At least try!) Seventh, decrease your stress. Eighth, get more sleep. Restful sleep.
Coping and Cooking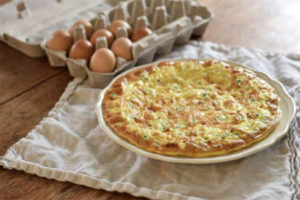 Most will agree that 2020 was a unique year for cooking and food. Our Brandywine Table columnist, Alyssa Thayer's kitchen again became the center of her home. She spent more time cooking and baking, often from scratch. Some of her interests waned, while some grew. Ultimately, she found a new balance, between "simple and complex, indulgent and wholesome, frugal and extravagant, exotic and comfortable." She found new foods, found recipes for leftovers, created new rituals and forged new anchors for her weekly schedule.
What's NEW at the History Center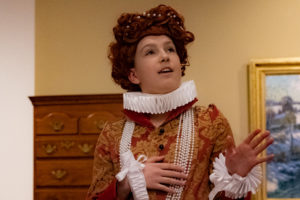 New president, new exhibits, new galleries, new programming. The goal at the Chester County History Center is to make the Center available to everyone. "Becoming Chester County" tells 300 years of stories. Explore its interactive map, showing mills, roads and landowners from 1777 as they were affected by the Battle of the Brandywine. Delve into old newspaper articles. View thousands of images. Research family and local history. All at this cultural resource.
back to top