Publisher's Letter
August 2023

It's August! At County Lines, we're enjoying summer's end — in the garden, with our pets, sampling local towns, staying healthy and planning for autumn.
We all think our dog is the best. But have you ever wanted to prove it? Shannon Montgomery decided to find out how our pups get judged and interviewed experts in "The Road to Best in Show." You can help us pick the winner of our annual "Cutest Pet Contest" by voting on Facebook during August and see who takes that title.
Painting, sculpting, woodworking, knitting, singing, dancing. You'll find many seniors who are hardly retiring. Read "In Local Senior Communities, Creative Juices Are Flowing" and check our "Guide to 55+ and Retirement Communities." 
In our three-part "Medical Feature," Dr. Alhambra Frarey reviews and updates contraception methods, Dr. Steven Applebaum explores gut health, and Dr. Jennifer McDonald offers tips on three pesky daycare and preschool illnesses. Plus Dr. A. Vijay Mudgil shares updates on cataract surgery in our "Being Well" feature.
This August, try a half-day escape or mini-retreat. In "Rekindling Your Glow," Emily Hart writes that by taking a pause from life's frenetic pace, we can connect with each other and reconnect with our more serene selves.
August is also the perfect time to revisit Chester County's neighbor, writes Cara Corridoni in "Summer's End: A Low-Key Guide to Family Fun in Delaware County." No need to pack a lunch or a cooler. Keep it simple. Pick one spot, have an enjoyable afternoon doing something new and different, and still make it back home before the pool closes.
Did you know the Pennsylvania Department of Agriculture has banned several species of invasive plants: burning bush, Callery pear, Japanese barberry and others? Kirsten Werner of Natural Lands suggests alternatives in "Plant This, Not That." 
In "Brandywine Table," Courtney H. Diener-Stokes visits West Chester's 28-year-old Growers Market and finds it's way more fun than the grocery store.  Try favorite recipes of the market's vendors.
And, finally, in "Mark Your Calendar," Marci Tomassone looks ahead to the fall, full of horse races, dog shows, restaurant festivals and more. And, of course, we got the Best Local Events for August, plus plenty of family fun.
At CountyLinesMagazine.com, you can read the August issue's articles online. And at Issuu.com you can enjoy the complete digital issue FOR FREE. You can also click "Get a Copy" on the website to find locations to get a print copy.
We hope you'd like to subscribe to County Lines. Do it online or call 610-918-9300. For single issues, try Kimberton Whole Foods, Janssen's, Crop's Fresh Market, Country Butcher, the Well, the Foodery, Harvest Market, Wellington Square Bookshop, Reads & Company, Main Point Books or your local library. Copies are available at about 300 locations. Visiting an advertiser is also a great — and free — way to find copies!
We hope you enjoy our August issue.
Ed Malet, Publisher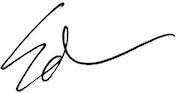 610-918-9300
---
The Road to Best in Show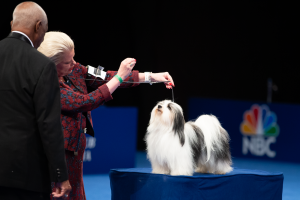 Dog shows are serious business. To begin, a dog must be registered with the AKC, must have no disqualifying characteristics and must be in sound health. You'll want to find a good mentor to help you understand the dog show world, to take dog handling classes, to socialize and groom your dog, and to consider entering your dog in match shows to start. Then consider the type of show to enter: an all-breed show or a specialty show. It's a lot of work to earn Best in Show!
Summer's End: A Low-Key Guide to Family Fun in Delaware County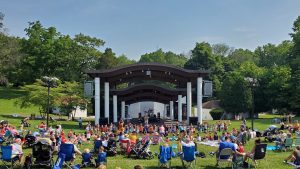 By the end of summer, you may have exhausted your outing ideas. But it may be a perfect time to visit our neighbor to the south, Delaware County. For the sports-minded, there's roller-skating, bowling, pinball or watching the Philadelphia Union at the Chester Riverfront. If your interests are more botanical, visit Tyler Arboretum. You can enjoy the music at Rose Tree Park. Or check out the classes and activities offered at one of 28 libraries — many designed for kids.
Plant This, Not That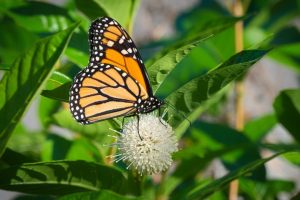 In 2025, the Pennsylvania Department of Agriculture plans to stop sales of burning bush. This plant will join the list of others — Callery pear, privets, Japanese barberry — deemed invasive. Some of these plants are quite attractive, though their continued planting will ultimately diminish our landscape. Choose native plants instead. Kirsten Werner of Natural Lands has several suggestions.
back to top