Publisher's Letter
August 2022

August has arrived in County Lines country. For starters, we'll visit our neighbors in Delaware County. We also learn that Natural Lands recently sealed a deal on Bryn Coed Farms in Chester Springs. We'll explore several venues for weddings. Plus we also focus on our health — specifically, vaccines, and which ones to get and when. And we won't forget our pets!
Before turning to medicine, note that Cara Corridoni's "A Family's Foodie Guide to Delco" is not just about cheesesteaks, though she does name one of the best. She'll also take you to Delco's farmers markets, a famous hot dog stand and an award-winning milkshake parlor. And she'll pause at the Veterans Memorial, a year 17th-century cabin, Chanticleer and a mini-golf center.  Because you can't just eat.
In 2016, Natural Lands purchased 1,505 bucolic acres in northern Chester County from the Dietrich family, setting aside 520 acres to create a nature preserve. The West Vincent township purchased 72 acres for a park. The remainder was divided into 39 lots protected by a conservation easement. The last, at last, was sold in December. Read about Bryn Coed Farms in "Final Piece in Place" by Kirsten Werner.
It's a far cry from a shotgun marriage before the local justice. Given the choice, why not "Marry in a Mansion"? Ellis Preserve, Faunbrook, Greystone Hall, Oakbourne, Winterthur … These and other venues are available for tying the knot.
Shrub: that's ground up bushes and sticks in bottles, right? Wrong! Shrub is an acidic fruit concentrate based on an old colonial recipe, commonly enjoyed with sparkling water. It's the reason Tait Farm foods won the Gold sofi in 2021. Alyssa Thayer tells the story in this month's Brandywine Table column, "A Shrub Story." Note: That sofi winner is Alyssa's mother.
People's Light will open its curtains to four plays during its Fall/Winter Series. The performances feature two world premieres, a one-man play and the first-ever film adaptation of Heather Raffo's global theatrical phenomenon. "See It First at People's Light."
In "Mark Your Calendar," Marci Tomassone is looking past August to great fall events. She sees horses, antique cars, hot air balloons, the 245th anniversary of the Battle of the Brandywine, chili, the restaurant festival, community beer and wine parties … and more.
Next, health matters — both yours and your pet's. In our medical feature — "Vax Facts" — we cover all the vaccines you need, starting with Covid-19 vaccinations for the very young to vaccinations for seniors. It's a lifelong process, says one doctor. Review your history. Get up to date.
In "Shots for Cats and Dogs," Shannon Montgomery spells out the shots your pets must get, and those they deserve. A rabies vaccination is the first step and required by law. But there are others that will keep your dog or cat healthy.
In "Dining with the Dogs," Gina Mullen identifies several restaurants that will welcome both you and your pet. Maybe for a special treat. And take a look at the adorable pets we've gather this year. Cast your vote on Facebook in our "Cutest Pet Contest."
Dementia. It affects a tenth of seniors. The condition is, well, depressing, but there's reason to hope. Avoid the "doom and gloom" outlook. Take a breath. It's also about attitude. I write about it in "Your Brain May be Declining." Also see our "Guide to 55+ and Retirement Communities." Getting old doesn't seem so bad.
And maybe a pet to keep you company! It's amazing what the sight of a wagging tail and the comfort of a warm snuggle from a soft, furry pet can do for people of all ages. Susan Moran writes "PAWS for People" and the magic of pet therapy.
Check out our "Best Local Events" section for things to do! It's the most comprehensive guide to our area. The "Family Fun" page has many suggestions for you and your kids!
At CountyLinesMagazine.com, you can read the August issue's articles online. And at Issuu.com, you can enjoy the complete digital issue FOR FREE. You can also click Get A Copy on the website to find locations to get a print copy.
We hope you'd like to subscribe to County Lines. Do it online or call 610-918-9300. For single issues, try Kimberton Whole Foods, Janssen's, the Foodery, Harvest Market, Wellington Square Bookshop, Reads & Company, Main Point Books or your local library. Visiting an advertiser is also a great — and free — way to find copies!
We hope you enjoy our August issue!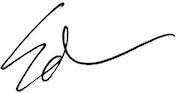 Ed Malet, Publisher
610-918-9300
A Family's Foodie Guide to Delco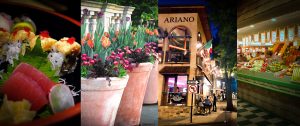 Delaware County has often been characterized as the blue-collar uncle of Philadelphia suburban counties — a little brash, a little bold and maybe a little rough around the edges. And that's why we love it! You should start your tour at a farmers market. Then try a hot dog, a cheesesteak, a pizza or a milkshake. Wind up at one of several beer gardens or outdoor eateries. We've got recommendations for where to go!
Final Piece in Place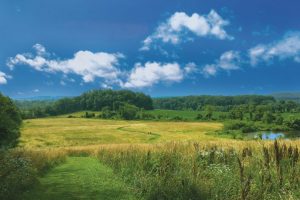 One of the most ambitious conservation projects in recent history has been completed: Bryn Coed Farms. Over 1,500 acres, the largest remaining unprotected piece of land in the Philadelphia area is now protected from development forever. The Chester Springs acreage might have been the location of 700 homes. Instead, the land has been set aside as a nature preserve with over ten mile of trails, a public park and just 39 lots under conservation easement. The farms, rolling fields, woodlands and streams are preserved forever.
Medical Feature — Vax Facts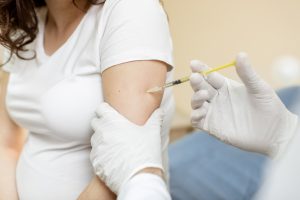 Four local doctors offer a closer look at vaccinations of all types and for all ages. Dr. Lori Handy recommends the Covid-19 vaccine for young kids. Dr. Diana Kudes reminds parents of all their kids' vaccination requirements. Dr. Raida Rabah tells us that staying current on vaccinations is a lifelong process. And Dr. Raymond Carter advises seniors to get necessary vaccinations — for themselves and others.
back to top