Publisher's Letter
November 2020

Ah, November. First of all, VOTE if you haven't already. Mail-in, absentee, in-person, whatever: make it count! Second, get your house ready for winter. Start planning for the holidays. Shore up your gift lists. Third, read County Lines. In fact, subscribe! A County Lines subscription makes a great Christmas gift!
One thing I missed this year was the annual October Chili Cook-Off, yet another pandemic-related cancellation. But the West Chester Rotary Club will surely be conducting the event next year. Together with the other 35,000 clubs, our local Rotary Club is responsible for great charity work, from local to international. Read about their work in Madison Meinel's "Local Heroes: Chester County Rotary Clubs."
We "don't need to be a scientist or have special training to help protect … endangered plants," says Heather Titanich of Jenkins Arboretum. At some level, all we need to do is read her article, "Rare and Endangered Plants." At least, it's a start.
In her "Home of the Month" feature, Laurel Andersen tackles "Tanglewood," an elegant early-19th-century house in Thornbury. On seven acres, with high ceilings and thick granite walls, the house has "great bones." According to the owner, is "more peaceful than Yellowstone National Park." F. Scott Fitzgerald, Dr. Martin Luther King, Jr., and artist Ben Kamihira have connections to the property.
With Thanksgiving and the holidays, in the midst of COVID, I wondered what the senior communities are doing for residents and their families. What are they doing to bring their residents together with loved ones? In "Getting Beyond COVID," I'll tell you what I found. The "Guide to 55+ Retirement Communities and Services" will also help you learn more about area communities.
In the "Worth Knowing" column, Allen Heffler reminds us that it's that time of year to review and make changes to Medicare plans. Part A, Part B, Medigap, Medicare Advantage … He'll help sort them out in "Medicare Annual Enrollment Period is Here!"
Matt Freeman takes us on a tour. He calls it "The Bounty of Southern Chester County." It's much more than mushrooms. Restaurants and retailers, food stores, farmers markets … Read for yourself.
Rather than worrying about social distancing in crowds at big-box stores or waiting for that lost online package to arrive, Olivia Smith makes the case in "Buy Local or … Bye-Bye Local" for independently owned shops. Buying local, she says, "improves your Yuletide experience on many levels—in calming, festive stores that offer unique products reflecting our community."
And see "Holiday Gift Guide" by Marci Tomassone for ideas on gift-giving from local stores.
Even after Halloween you should still find good uses for pumpkins. Let Alyssa Menko guide you in "Extend the Pumpkin Season."
In "All in on Pumpkin," Alyssa Thayer of Brandywine Table will talk with food blogger Erin Morrisey and provide recipes for pumpkin French toast, pumpkin chili, pumpkin oat bars. She'll even tell you how to make your own pumpkin pie spice.
Remember, you can subscribe on our website. Or read it all for free at Issuu.com. We hope you enjoy our November issue. And stay safe!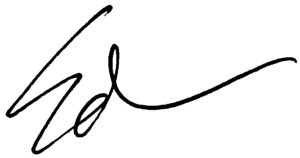 Ed Malet, Publisher
County Lines Magazine
Rare and Endangered Plants
We often overlook the threatened species in our own communities and the easy steps we can take to protect them. Our state is home to many native plants at risk of extinction. You don't need to have special training to help protect them. For guidance, use your own garden or container as an opportunity to showcase these rare and threatened plants and increase the biodiversity of our region.

Buy Local or … Bye-Bye Local
When shopping this season, shop small and local! Not only will shopping small boost your mood, but it will also help the local community. By spending at local shops, you're creating jobs for your neighbors, helping the environment by decreasing shipping boxes, and reinvesting back into where you live, work and play! COVID-19 should also inspire us to make a new commitment to support our community.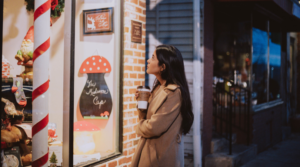 Local Heroes: Chester County Rotary Clubs
Our area has a rich tradition of helping others in a broad range of ways—from medical to food to education and other services. As part of over a million members worldwide, the local Rotary Clubs of Chester County are at the forefront of this work, pursuing projects promoting peace, supplying clean water, fighting disease and other good causes. Local clubs generally meet weekly in West Chester, Longwood, Thorndale/Downingtown and Wayne, among others. If you're interested in joining, visit a meeting and contact them for more information on membership and schedules.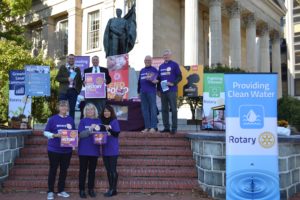 back to top