Private Banking
For private banking clients, the experience is beyond their expectations.
You may have noticed a link on your bank's website or a sign for private banking and wondered what that was. Also called concierge or boutique banking, private banking is a specialized type of banking offering more than the usual retail banking services.
Simply put, private banking provides personalized attention and specialized services to higher net worth individuals—customized strategies to simplify one's financial life.
A primary feature of private banking is the highly personalized relationship established between the client and an experienced, personal private banker. This individual relationship manager is the primary point of contact for all banking and other related services—everything from ordering checks to investing money. This simplifies the client's banking business by handling it through a single designated person. Private banking professionals are subject to more stringent licensing requirements, given their expanded role.
Despite the focus on a single point of contact, additional members of the bank staff, executive leaders and even the bank CEO may become involved as their help and expertise are needed by the client.
Private banking divisions and services are offered by many area banks you're familiar with. Your bank's website will show if private banking services are offered there.
Specialized Financial Products & Services
Private banking generally offers a wider variety of customized financial products and services than retail banks and credit unions. Services may include such things as estate planning, financial advice, investment management, even bill paying, mail forwarding and maintaining a residence. These services are designed to help clients save, invest, spend, borrow and protect their money with trust and confidence.
Private bankers may act as advisors and financial coaches committed to responsible finance, creating economic value, and working for their clients' best interests using tailored solutions. By taking the time to fully understand the clients' needs, private bankers can develop a strategy for immediate and long-term goals while continuing to build and preserve wealth.
A larger variety of conventional and alternative investments are available through private banking, including proprietary solutions not available to retail banking clients. New products are constantly being developed to meet private banking clients' evolving needs.
More Advantages
Other advantages—beyond never having to stand in line for a teller—include more competitive rates and relationship-based pricing. These benefits range from exclusive mortgage rates, high interest deposit accounts, discounted consumer credit and unsecured lines of credit, to things like special credit cards and reduced banking fees.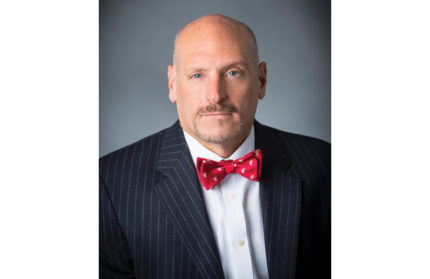 Larger banks have the capacity to add even more products including alternative investments, concierge services, art and collectible valuation, specialty financing for yachts and airplanes, and real estate advising.
Priority service is another common benefit. Clients may meet in a private setting or transact their banking business by email or phone. Some private banks may offer 24-hour concierge service.
Deposit Minimum and Fees
How do you become a client at a private bank? A bank may offer invitations to high net worth individuals the bank already works with, while other clients may seek out the bank for its reputation or services.
The minimum of investable assets needed to qualify for private banking varies widely—from around $250,000 to several million dollars held at the bank itself or at other institutions.
And, of course, the services are not free. Fees charged also vary and may be based on the amount invested. Fees may also be based on the number of transactions, the services used or a percentage of the account amount.
Goals
Today's banking clients want an efficient process for conducting their business when and how they want. The goal of private banking is to allow them to access most, if not all of their financial needs through a single point of contact at the bank. The hope is that the relationship lasts through generations and builds value for all.
Anthony C. Weagley has been CEO and President of Malvern Bancorp, Inc. and its subsidiary Malvern Federal since 2014. He's recognized as a leader in the financial services industry with over 35 years of experience. He's served as CEO and President of both Center Bancorp, Inc. and Union Center National Bank, Inc., a subsidiary of ConnectOne Bancorp. MalvernFederal.com.
back to top