Passion. Success. Strength.
Reins of Life celebrates 30th year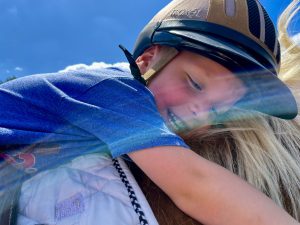 For 30 years, Reins of Life has focused on helping people realize their capacity for strength and success, and to discover a passion — even if they can't always fully express it. Inside the barn, the horses become a passion, and the riders discover a strength and endurance that may sometimes feel unexpected.
On any given day, at their modest farm in Landenberg, nestled in a valley in southern Chester County and surrounded by gently rolling hills, parents of special needs children will tell you big miracles are happening.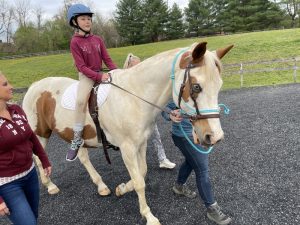 A child enters the barn with the assistance of a walker, slowly making his way down the aisle past stalls where a horse nickers a welcome. The child's eyes brighten as he works to form the horse's name, Noble. The docile retired "paint" that looks like it just stepped out of a scene from a Western will become the young boy's therapist. Patient. Free of judgment. Ready, for the next hour, to become the friend and steady mount that releases the burdens of a young life with limbs that struggle to work the way they should and muscles that quickly fatigue.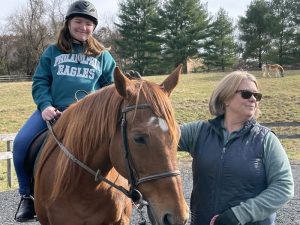 Reins of Life also offers a unique sibling riding program that encourages typically-developed siblings to attend sessions and to ride. The organization's "Special Equestrians" share this unique experience with their siblings, with the goal of creating a greater nurturing experience together, giving them something they can share.
Since 1993, Reins of Life has helped hundreds of children and adults with diverse disabilities make tremendous strides in improving the quality of their lives and meeting life challenges. This nonprofit therapeutic horseback riding program, founded by Judy Freedman Hendrickson, is open to special equestrians who may have autism, cerebral palsy, Down syndrome or emotional, social or learning disabilities.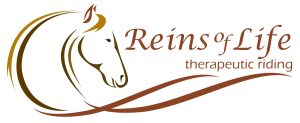 The organization will celebrate its 30th anniversary this year, with their annual gala, The Mane Event, held at the Winterthur estate, in Wintherthur, DE, on Saturday, November 18.
Learn more at ReinsOfLife.com, or contact Judy@ReinsOfLife.com; 610.274.3300.
back to top