Our Annual Cutest Pet Photo Contest is Back!
And we're on the search for our next winner!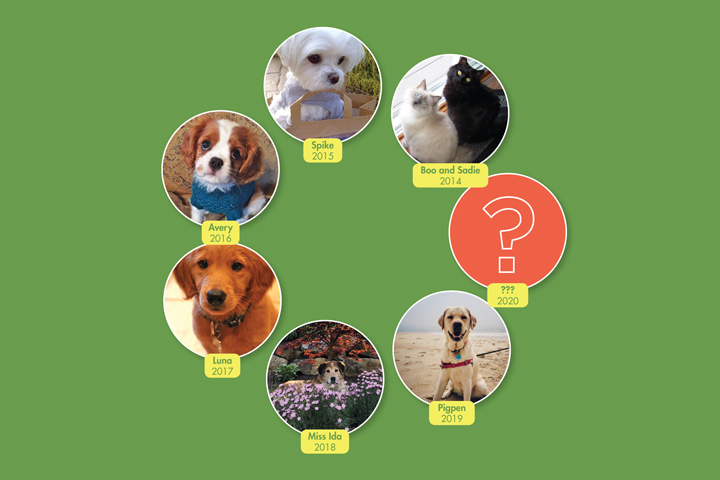 Give your pets some virtual love—that's especially important during this pandemic. Enter your pet in our 7th annual Cutest Pet Photo Contest.
If your pet make the semi-finals, they'll be published in an issue of County Lines and will be featured on our Facebook page for voting. Plus the winner gets a cool prize!
It's easy to be part of the contest. Just submit an original, unpublished photo of your pet striking their most purrfect pose. Submit on Facebook or by email. We define pets loosely – we've had ducks, horses and more in the contest.
We notify the semifinalists before publication. Then sit back and enjoy the attention your pet gets.
RULES TO KNOW

We have a complete set of rules on our website, but here are the key rules.
Submit through Facebook by posting on the County Lines Facebook wall using #cutestpetofcountylines.
Or submit by email by sending a message with the subject line Cutest Pet Contest to info@valleydel.com.
Photos must be high resolution (300 dpi).
Include your pet's name, age, breed and a brief description that sets them a part from the rest!
Only one submission per person and per pet.
No professional photographers or prior winners
Entries must be received by August 10th, 2020.
The complete rules.
That's it. So, see if you can add your pet to the Winners' Circle!
back to top