Publisher's Letter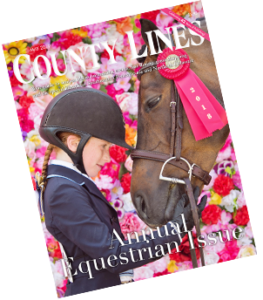 It's May, glorious May! Cue the birds and flowers of spring, stylish tailgates and the thundering hooves at the steeplechase races. Garden tours, plant sales, art for sale … At County Lines we're starting—just starting—to think about summer. First, though, we must see the horses.
Start with "Steeplechase Season." Winterthur, Willowdale, Radnor Hunt, Fair Hill…. Steeplechase season is coming, and Madison Meinel's got the scoop for planning May fun.
Equine fun isn't only horse racing and fences of hedges and timber. At the end of the month, there's a major horse show, and all the pomp, tradition and family fun around it. Laurel Anderson offers her guide in "Visiting the Devon Horse Show." So much to see and do during the exciting 11 days of Devon.
Even horse fans may need a break from the excitement at Devon Show. You're in luck. You're in the heart of the Main Line, and I've put together some ideas for what to do within a few minutes of Devon. Read "Slipping Out: From Horses to Flowers, Beer, Music and Comedy."
One of the pleasures of May is the many opportunities to stake out a patch of field and throw a party. Brandywine Table's Laura Brennan share suggestions for what to serve in "Tailgating Recipes." And don't forget a tall icy glass of something special. Mercedes Thomas offers a selection of "Signature Steeplechase Cocktails." Mix up your favorite and enjoy all the equestrian season has to offer!
Usually we think of horses for sport and recreation. Less well known is that they're also used to aide in physical fitness and rehabilitation, as well as for mental health. Read "For the Love of Horses: Engaging Body, Mind and Soul" by Carole Laulis and Maddie Iacobucci of Thorncroft Equestrian Center.
Permanently conserved land is part of what makes Chester County so special. Not only is our local scenery some of the most beautiful in Pennsylvania, protected land provides vital habitat for plants and animals and boosts the health of our waterways. "Running With the Land" by Bill Hartman, Director of Stewardship at Willistown Conservation Trust, offers insights on creating conservation easements.
About 240 years ago, the opening shot of the Battle of Brandywine was fired at Fair Meadows Farm. George Washington lost. But today the farm is at peace. The 28-plus-acre farm features a historic farmhouse with seven bedrooms, plus an iconic stone bank barn, four-car garage, greenhouse, several outbuildings, pool, magnificent trees and beautiful gardens. Join Laurel Anderson as she visits the historic property in our Home of the Month feature.
Associate editor Marci Tomassone has compiled an informative guide to seasonal tours, plant sales and tranquil paths in "Home & Garden." Enjoy a walk in the sun and fresh air! And look at our "Chester County In Bloom" for gorgeous images from our annual spring photo contest. Vote for your favorite on our Facebook page. And for ideas to improve your own garden, check our "Landscape & Garden Design" photo layout.
It's spring and local artists are showing their works. In "Art Gallery RoundUp," Caroline Fritz guides you to the local galleries—at Spring City Mills and the Devon Horse Show, in West Chester Yellow Springs, Wayne and Eagleview, as well as at the stops on the Chester County Studio Tour.
Finally, get ready to dance and jive along with the Media Theatre's production of the hit Broadway musical, Saturday Night Fever. Find out more in "Theater Spotlight."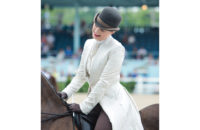 Guide to the Devon Horse Show
You don't need to love horses to love this great Main Line tradition. After years of covering the Horse Show, Laurel Anderson looks at the fun outside the ring. She covers activities for the kids, the games and rides, the food and tailgates, the art gallery, the hats, the shops and boutiques, and the contests and awards.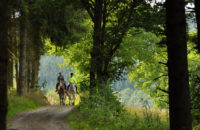 For the Love of Horses: Engaging Body, Mind and Soul
Horses are immensely useful for physical fitness, rehabilitation and mental health programs. Carole Laulis and Maddie Iacobucci of Thorncroft Equestrian Center discuss the health benefits, both physical and mental, of horseback riding, as well as unmounted activities, the chores and the social activities associated with horse-keeping. They include strength, balance, flexibility and core stability, as well as increasing confidence. There's an indescribable peace that comes from being around these animals.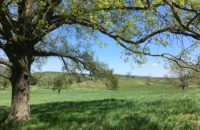 Running with the Land
Permanently conserved land is an important part of what makes Chester County so special. Protected land provides vital habitat for plants and animals, boosts the health of our waterways, and areas for hiking and enjoying nature. Bill Hartman of Willistown Conservation Trust describes the process of protecting the land using a conservation easement, including the agreement, how it's made, how long it lasts and how it works.
We hope you'll subscribe to County Lines. You can do it online or call 610-918-9300. Or get an electronic copy at Issuu.com. For single print issues, try Wellington Square Bookshop, Wegmans, Paoli News, Bryn Mawr News, Berwyn News or another newsstand. Visiting an advertiser is a great—and free—way to get one. To find locations, click Get A Copy on our website. And get our free on-line newsletters by signing up on the website.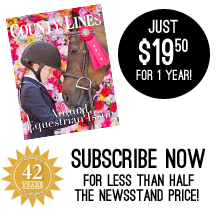 Ed Malet, Publisher
County Lines Magazine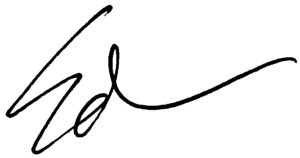 back to top