May Publisher's Letter 2020
Our May issue is normally filled with stories about horses, art shows, gardens, spring events. Sadly, not this year.
The coronavirus and public health measures have profoundly changed every aspect of our lives. We're still confined largely to our homes—WFH (working from home), following the news, binging online content, exchanging phone calls, emails and texts. And looking forward to a return to something like normal. We expect that sometime in May or June, we'll be able to start enjoying some aspects of summer.
Like polo, for instance. At the Brandywine Polo Club you can enjoy a match and still have plenty of social distance. And the Brandywine Horse Show at the Devon grounds is still scheduled for June 24­–28.
For now, we're reading CANCELLED or POSTPONED on many event announcements, though we secretly read that to mean RESCHEDULED and look forward to a time when we can enjoy our favorite activities again.
At County Lines, we're remaining optimistic. This will end. At the same time, we ask that you
protect yourselves and your neighbors and practice safety. We want to get through these days, as quickly as possible.
If you haven't yet, be sure to subscribe to our weekly electronic newsletter, filled with things to do at home and to enjoy virtually, all while staying connected and supporting local. Subscribe online here at our website.
Many locations where you normally get County Lines are effectively closed. You can read most of the content, however, online at CountyLinesMagazine.com. And we're making the May issue, along with others, available free digitally at Issuu.com. Links are on our website. We hope you'll support local publishing and subscribe (also on our website).
The only good news we can take from our current situation is that it has drawn us together. We will come through this, stronger than before.
In the meantime stay safe and healthy. Thank you for reading and supporting County Lines.
Ed Malet, Publisher                                                                                       Jo Anne Durako, Editor
County Lines Magazine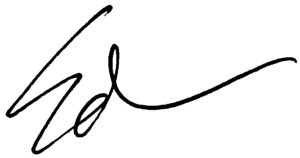 back to top