March Picks 2019
Our picks for top events this month.
Delaware Mineralogical Society's Earth Science Gem and Mineral Show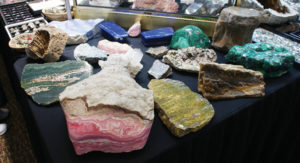 March 2–3
See exhibits of minerals, lapidary and fossil specimens, displays from regional and university museums, fine dealers of minerals, fossils, gems, jewelry and lapidary supplies, plus demonstrations and a kid's table. DoubleTree by Hilton, 4727 Concord Pk., Wilmington. Sat., 10 to 5; Sun., 11 to 5. $4–$6. 410-392-6826; DelMinSociety.net.
Media Theatre's 25th Anniversary Benefit Gala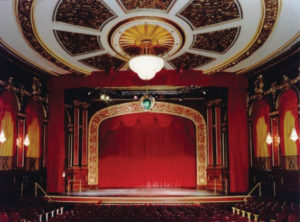 March 30
Join the party in the Crystal Room for a reception and a one-night-only concert presentation, highlighting the productions over the last 25 years and directed by Artistic Director Jesse Cline. Celebrate the 25 year history of the Media Theatre and its many contributions to the town, borough and community. 104 E. State St., Media. $150. 610-891-0100; MediaTheatre.org.
Resident Theatre Company Presents Dirty Rotten Scoundrels
March 29–April 14
Based on the popular 1988 film, this play takes us to the French Riviera for high jinks and hilarity. Sophisticated and suave, this hysterical comedy features a delightfully jazzy score by David Yazbek (The Full Monty) and was nominated for eleven Tony Awards. Uptown! Knauer Performing Arts Center, 226 N. High St., West Chester. For tickets and times, 610-356-2787; RTCWC.org. UptownWestChester.org.
70th Annual Chadds Ford Art Show & Sale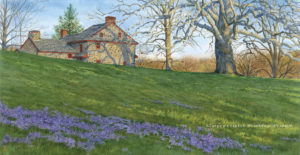 March 22–23
Founded in 1949 by Betsy Wyeth, this popular show features works by over 60 local and regional artists from the Brandywine Valley and is Chadds Ford Elementary School's primary fundraiser supporting enrichment programs. 3 Baltimore Pk., Chadds Ford. Fri., complimentary reception and sale (adults only), 7 to 10 p.m. Sat., exhibit and sale (children welcome), 10 to 4. 610-388-1112; CFES.UCFSD.org/ArtShow.
The Philadelphia Flower Show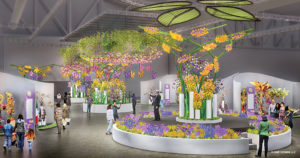 March 1–10
Celebrate "Flower Power" and the enormous impact of flowers on our lives. Special events include: Mar. 1, Preview Party—an elegant fundraiser with dancing and dining, 7 p.m., $500. Mar. 2, Beatlemania, an evening of "flower power" and '60s-styled fun among the gardens, 8:30 p.m., $85. PA Convention Center, 1101 Arch St., Phila. $17–$38. 215-988-8800; TheFlowerShow.com.
back to top