Worth Knowing
Keep your 2021 financial plan on track.
Financial security doesn't happen accidentally. Just as an ounce of prevention is worth a pound of cure, avoiding certain mistakes can mean living a fulfilling life with peace of mind. This comes from feeling organized and in control, free from worry with more time spent with the people you love.
As a nation and members of the human race, we've been through so much in 2020, and we have learned. Start fresh in 2021 with renewed hope and purpose and focus on what you want in this life!
In my 30+ years as a financial advisor, I've come to identify 15 often-unconscious mistakes that people make over and over again. These human errors consistently throw them off track from realizing the financial goals they've worked so hard to attain. And sometimes there's no chance for recovery. There's no problem or crisis that should ever allow anyone to fall off course from making their dreams a reality—not even a pandemic!
These 15 common mistakes are described in detail in a white paper available on my website. Here's the most important one: Using the wrong benchmark.
It's probably the most common mistake, and it's a big one. People who track the S&P 500 or any of the large indexes often cause themselves unnecessary stress and angst. They compare an index to their portfolio and wonder why they aren't doing better.
There are indeed times when less really is more. I won't get into the math of compounding in this article (our white paper will lay it out for you). The impact of when returns are generated will have a huge impact on the growth of your portfolio, and there will be times when a 6% average annual return on one portfolio and a 6% average on another portfolio end up with very different values. Over time it could mean hundreds of thousands of dollars of gains you missed out on. I am not kidding; it is a big deal!
In addition to how the math of returns works out, indexes also make poor benchmarks because they rarely line up with your portfolio. To be a credible benchmark, the index and portfolio must have similar assets, similar holding periods, and similar weightings. It's important to compare apples to apples.
Lots of factors make your personal portfolio different from a general index. Indexes are 100% one asset class or another, for example, all equities or all bonds or commodities. Your portfolio should be much more diversified and contain stocks, bonds, money market accounts and maybe some real estate and other inflation hedges.
Don't compare your return to a benchmark or try to beat the S&P 500. The return you need to meet your goals is the benchmark. We meet them or we don't … over time.
If a portion of the portfolio is underperforming, understand why and whether it could be temporary. Rebalance and make course corrections to align it to the original plan design. Eventually, with some attention and tweaking from time to time, this process should bring returns to the expected level needed to meet your objectives. This is the only thing you should worry about.
COVID has had a big impact in terms of how people are aligning their expenses. You may be surprised to learn that the savings rate in America is now higher than it's been in 30 years. What are you doing with that money?
Use this as your big opportunity to take control of your finances—see exactly where the money has been spent in 2020 and move forward into 2021 with this intent: Instead of wondering where your money went … tell it where you want it to go!
If you're unable to get the assistance of a financial advisor, there are plenty of tools to get you on the right financial path—Quicken, Quickbooks, Simplify or Mint, just to name a few.
In 2021, avoiding just one of the 15 common mistakes can make a world of difference. Imagine what your life would look like understanding the others as well! Change the trajectory of your financial life forever. It's all about peace of mind knowing you're optimized, organized and in control.
To obtain the white paper outlining all 15 mistakes, log onto https://keyfinancialinc.com/county-lines/.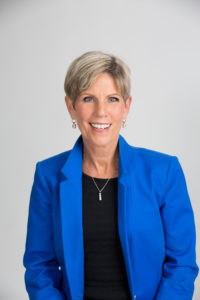 Patricia C. Brennan CFP®,
CEO of Key Financial, Inc., 1045 Andrew Dr.,
Suite A, West Chester. 610-429-9050; PBrennan@KeyFinancialInc.com.
Securities offered through Royal Alliance Associates, Inc., member FINRA/SIPC. Insurance services offered through Patricia Brennan are independent of Royal Alliance Associates, Inc. Advisory services offered through Key Financial, Inc., a registered investment advisor not affiliated with Royal Alliance Associates, Inc.
back to top