July Publisher's Letter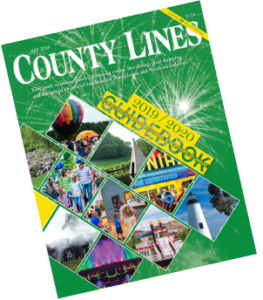 County Lines is stepping out this summer. Out of your home. Out of your neighborhood. In fact, out of Pennsylvania and Delaware. We'll go all the way to Maryland, and even to Florida. The world is waiting!
We begin by touring our local sights. We visit the "Big Three"—Longwood Gardens, Brandywine River Museum, and Winterthur—and several history sites that ought to be included—the Brandywine Battlefield and Valley Forge National Park, for example.
Still in County Lines country, we venture to Wilmington, Lancaster, the Main Line, and, farther south, to Cecil County and the Eastern Shore, both in Maryland.
But maybe you're thinking of getting away this summer? Try Annapolis for a weekend or a week. Mercedes Thomas, our assistant editor, finds four spots—Deep Creek Lake, Ocean City, Assateague and the new Guinness factory near Baltimore—worth visiting in Maryland.
Or get in a plane and hop down to the Orlando area. Disney is not just for kids any more!
For those of you looking to relax and for some refreshment at home, you may find it in a glass of beer—Kent Steeves of Braeloch Brewing wants you to get to know "Modern Saisons," a perfect beer for summer. And wine lovers should check out the list of our local award-winners. Something for every palate.
Are you ready with your tickets for the performances this fall? There's a lot to do. Theater, music, dance, concerts, drama, comedy…. Check out our "Fall Guide to the Arts" for a preview of what's coming. We also offer a guide to "Outdoor Concerts" to help you find music in parks, arenas and villages this summer.
Gina Pasasale takes us to People's Light for "Mud Row," a world premier play, running from June 26 to July 28 by Dominique Morisseau. It's inspired by and set in West Chester, about two generations of sisters navigating class, race, love and family.
And I look back at our young independent school athletes. They were outstanding this spring in lacrosse, baseball, softball, track and tennis. Read about them and their college plans in "Big Season for Spring Sports at Independent Schools."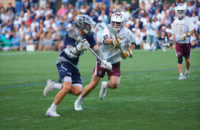 Big Season for Spring Sports at Independent Schools
Local independent schools continued to distinguish themselves this past spring. Malvern Prep, Haverford, Bishop Shanahan, Episcopal, Villa Maria, Agnes Irwin, Notre Dame, Tower Hill, Wilmington Friends all had their place. Their coaches are proud and so are the colleges where they're headed.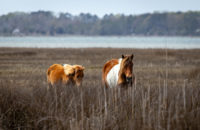 Maryland Getaways
Four getaways are beckoning. One is in Baltimore. Take the one-hour tour of the new-ish Guinness factory. It's worth it, as good as Dublin. Another is Deep Creek Lake. About 4½ hours west, it's got 1800 acres of hiking, camping, boating, fishing biking and swimming. Third is Ocean City. Go swimming, surfing, fishing, kayaking, canoeing or just enjoy the amusement park, the boardwalk and the free beach. Finally, there's Assateague Island: 37 miles of beaches and wild ponies.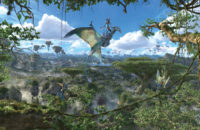 Recent Discoveries—Annapolis and Disney
We recommend traveling about 2½ hours south to Annapolis. Visit the U.S. Naval Academy and the sailing capital of the U.S. Take in the boat races, art shows, galleries, historical houses and plenty of seafood. But make sure you get out on the water!
We also recommend a trip to Disney. Yes, we know (or suspect) you're over 18. But Disney World has been retooled for adults. Attractions, dining, shopping, entertainment, sports, spas …. Everyone can make happy memories at the Happiest Place on Earth!
We hope you'll to subscribe to County Lines. You can do it online or call 610-918-9300. Or get an electronic copy at Issuu.com. For single print issues, try Main Point Books, Wellington Square Bookshop, Wegmans, Paoli News, Bryn Mawr News, Berwyn News or other newsstands. Visiting an advertiser is a great—and free—way to get one: click Get A Copy at our website, www.countylinesmagazine.com. You can also get our free on-line events newsletters by signing up at the website.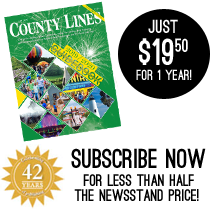 Ed Malet, Publisher
County Lines Magazine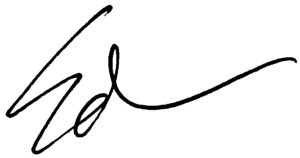 back to top