It's Steeplechase Season and We're Off to the Races
Steeplechase races have returned, filling May with equestrian fun for everyone!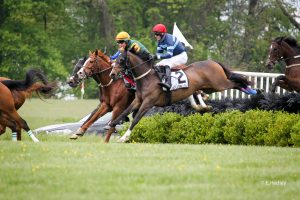 May brings the return of the steeplechase season to the Brandywine Valley and beyond — one of the best reasons to celebrate spring and enjoy living in an equestrian hub.
Three local races are taking place throughout May, featuring sleek thoroughbred horses and fun festivals that family and friends of all ages will enjoy. Make your way to the races for carriage and foxhound parades, great food and drink, lively tailgating and the heart-pounding excitement of steeplechase racing.
While each race is steeped in its own distinctive traditions mixed with plenty of fun, every race also raises money for a good cause — from promoting land conservation to improving water quality to supporting a world-class veterinary clinic. Feel free to have fun as you do good.
Here's what you need to know to get back in the saddle for this year's racing season!
A Little History
First, a short refresher. Originating in 18th-century Ireland as a cross-country horse race with jumps over streams, stone walls and hedges, steeplechase races have a rich history flowing from the Emerald Isle to our shores in the U.S in the 20th century.
Before achieving the level of pageantry that spectators expect today, steeplechase races began rather simply as a way to test a horse's athleticism by racing from church steeple to church steeple (hence the name) through Ireland's verdant countryside.
By the 21st century, the races have evolved into a beloved equestrian tradition often marked by spectators dressed to impress and tailgate feasts designed to be envied. Prized thoroughbreds racing around tracks guided by skilled jockeys bedecked in their colorful silks create a captivating event you don't have to be a life-long equestrian to enjoy.
44th Winterthur Point-to-Point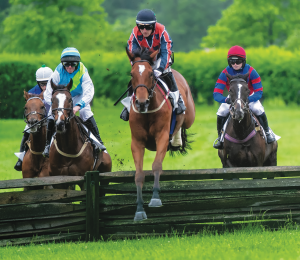 Make this year's Mother's Day special by attending Winterthur's Point-to-Point Steeplechase, kicking off the racing season on May 8. Note: this race takes Willowdale's usual holiday spot on the racing calendar.
The finest riders and horses on the National Steeplechase Association race circuit provide unparalleled excitement as they jump and race on the intricate course spread across Winterthur's rolling hills. The day's program of races is accompanied by a full schedule of events, such as the Parade of River Hills Foxhounds, Rolls-Royce Owners' Club Antique Auto Display, and the spectacular George A. "Frolic" Weymouth Antique Carriage Parade. More activities on this fun-filled day include a Mother's Day brunch, games, crafts, contests and shopping.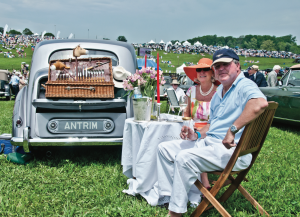 Slip into your best race-day attire for a chance to win the Best Dressed Head to Toe contest or impress with your finest silver and elegant lunch for the Tailgate Party judging. After placing your wager for the Bet the House Race Raffle, take the kiddos for some fun at the Stick Pony Races.
Then head to the Marketplace for a change of pace, and shop for an outfit for your next equestrian event. There are several more this May!
Proceeds from the races go towards helping maintain Winterthur's historic grounds.
If You Go: Sunday, May 8. 4910 Kennett Pk., Wilmington. For tickets, call, email or visit the website. NOTE: No General Admission or day-of ticket sales. 302-888-4994. Point-to-Point@Winterthur.org. Winterthur.org.
Tips: Check the website for special events like the Mother's Day Hunt Brunch Tent to spoil your mom.
29th Willowdale Steeplechase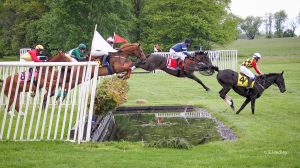 Whether you're a die-hard steeplechase fan or just like spending the day with family and friends in the beautiful southern Chester County countryside, it's time to make plans for the Willowdale Steeplechase, returning at full capacity this year on May 14. This favorite community event will "wow" with a day of thrilling steeplechase races and fun for one and all.
Let the lush scenery and six sanctioned races transport you to the British Isles that inspired the race course's design. Outside the course, there's competition for two-legged guests, including vying for the title of Best Dressed, Best Hat and Best Tailgate. Wear your most vibrant colors and set up a stand-out tailgate party complete with a feast and signature cocktails for a chance to claim a prize!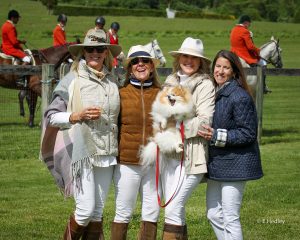 Enjoy delicious food and drink provided by an assortment of local vendors or BYO for a personalized tailgate spread. Keep in mind, beer is the only alcoholic beverage sold by the vendors.
Kids' Alley is where little ones can make and race stick ponies and join other fun activities such as a new coloring contest and a Straw Bale Maze. Plus, Jack Russel terrier and pony races ensure your kiddos will be entertained all day.
Willowdale Steeplechase benefits two local charities — Stroud Water Research Center and Penn Vet's New Bolton Center. 
If You Go: Saturday, May 14. 101 E. Street Rd., Kennett Square. For tickets, call or visit the website. NOTE: No General Admission or day-of ticket sales. 610-444-0937. WillowdaleSteeplechase.org.
Tips: Bring your furry family members! Well-behaved dogs are welcome but must be on a leash.
91st Radnor Hunt Races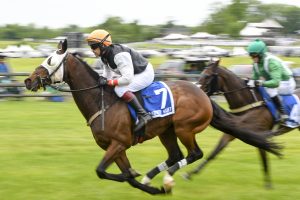 Grab your favorite bowtie and most fascinating fascinator, the annual Radnor Hunt Races are returning on May 21 in full force! This major Main Line social event draws over 20,000 spectators to support racing and has raised over $5million for open space and clean water programs.
The Radnor Races, held at the Radnor Hunt Club, are celebrating their 91st year of world-class steeplechase racing. As one of the oldest regional steeplechase races, this event draws the best thoroughbred horses, riders and trainers from across the country to compete in five jump races for their chance at purses totaling $200,000. In its second year, the sidesaddle event is another can't-miss display of equestrian prowess!
The festivities go well beyond the steeplechase races, as the day includes activities ranging from antique carriage and foxhound parades to tailgating to crowd-watching.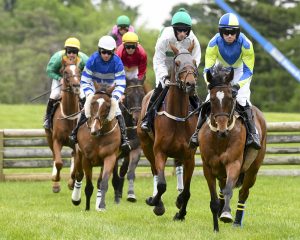 The grounds offer a range of ways to enjoy the day, from tailgating with the Picnic Patrons or from your car in the infield, to watching from party or rail tents along the course, to sitting in a traditional box or superbox, to stopping by the corporate and sponsors' tents. Check out the all-inclusive Fox's Den with gourmet catering, full bar service and general hob nobbing from some of the best seats on the grounds or try the new exclusive Paddock Tables near the finish line.
Radnor Hunt's Race for Open Space supports Brandywine Conservancy's open space and clean water programs. Brandywine Conservancy has been the sole beneficiary of the races for over 40 years.
If You Go: Saturday, May 21. 826 Providence Rd., Malvern. To purchase tickets, visit the website. NOTE: No General Admission or day-of ticket sales. RadnorHuntRaces.org.
Tips: Radnor Hunt draws in a big crowd, so plan ahead for traffic on crowded two-lane county roads.
86th Fair Hill Races
Sadly, the 86th running of the Fair Hill Races has been cancelled for 2022, due to necessary repairs to the three new infield arenas. Here's hoping they're back next year!
Steeplechase Schedules
44th Point-to-Point at Winterthur
Sunday, May 8
10:30 a.m. – Gates open
11:45 a.m. – Delaware State Police Pipes & Drums
12:00 p.m. – Alison Hershbell Pony Races
12:30 p.m. – Parade of River Hills Foxhounds
1:00 p.m. – George A. "Frolic" Weymouth Antique Carriage Parade
1:30 p.m. – Tailgate Picnic Competition Presentation, Stick Horse Races (ages 4 and under)
1:50 p.m. – National Anthem (sang by Rebecca Gasperetti)
2:00 p.m. – Isabella du Pont Sharp Memorial Maiden Timber Race
2:15 p.m.  – Stick Horse Races (ages 5–7)
2:30 p.m. – Winterthur Bowl Open Timber Stakes
2:45 p.m. – Stick Horse Races (ages 8–10)
3:00 p.m. – Vicmead Plate Amateur Apprentice Timber Race in Honor of Louis "Paddy" Neilson III
3:30 p.m. – Middletown Cup Amateur Training Flat Race
3:45 p.m. – Presentation of the Greta Brown Layton Trophy
4:00 p.m. – Gates close
29th Running of the Willowdale Steeplechase
Saturday, May 14
10:00 a.m. – Gates open, welcome announcements
10:30 a.m. – Jack Russell Terrier Races
11:30 a.m. – Pony Races
12:00 p.m. – Tailgate, Hat and Best Dressed contests judging begins
12:45 p.m. – National Anthem
1:00 p.m. – First race. Apprentice Rider Hurdle: Liam Magee SOTA Apprentice Rider Race; 12:30 p.m. paddock time
1:30 p.m. – Second race. Maiden Claiming Hurdle: The Folly; 1:00 p.m. paddock time
2:00 p.m. – Third race. Ratings Handicap Hurdle: Rose Tree Cup
2:30 p.m. – Fourth race. Amateur Timber Stakes: The Buttonwood Sycamore Farms Willowdale Steeplechase Stakes
3:00 p.m. – Fifth race. Maiden Timber: The Landhope Cup
3:30 p.m. – Sixth race. Amateur Apprentice Timber: The Marshall W. Jenney Memorial Foxhunter's Chase
5:30 p.m. – Gates close
91st Annual Radnor Hunt Races
Saturday, May 21
9:00 a.m. – Gates open
12:00 p.m. – National Anthem with Orpheus Clip of Philadelphia and Mounted Color Guard of the First Troop Philadelphia City Cavalry
12:30 p.m. – Katharine W. Illoway Invitational Sidesaddle Race
1:30 p.m. – First race. The Milfern Cup
2:05 p.m. – Second race. The Thompson Memorial Steeplechase
2:20 p.m. – Carriage Parade
2:45 p.m. – Third race. Radnor Hunt Cup
3:00 p.m. – Parade of the Radnor Foxhounds
3:15 p.m. – Fourth race. National Hunt Cup
3:50 p.m. – Fifth race. Henry Collins Steeplechase
5:00 p.m. – Gates close
back to top