Health in Your 30s
Are you pregnancy ready? Boost your chances for a healthy baby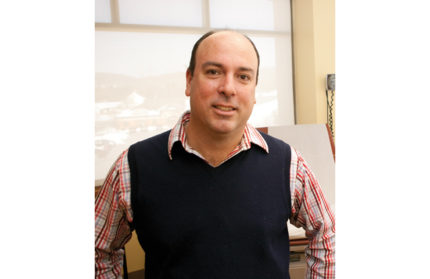 As you reach specific milestones in life or enter a certain stage in a relationship, you may start thinking about becoming pregnant. Couples might first consider the financial and emotional impact the addition of a child will have on their lives and begin planning for that. But there are other things to consider—like your health—when planning your pregnancy.
We know getting pregnant doesn't always give you the luxury of a plan. But, you do want to be as prepared as you can be. If you know when you'd like to become pregnant, start at that point and work backwards, recognizing that getting pregnant can be unpredictable. Once you are pregnant though, you may have to alter your lifestyle, and it's best to have a plan of action.
Where to Start?
Are you currently taking birth control? Are you taking over-the-counter medications that may be harmful during pregnancy? Does your work environment expose you to toxins? Do you have health issues that could affect your ability to become pregnant or safely carry a baby to term? Do you smoke? If you answered 'yes' to any of these (or similar) questions, then you have some lifestyle changes to address—and these changes can take time.
Don't worry, though; you're not alone in this. Your physician can be your best ally when you're coming up with your plan. Before getting pregnant, make an appointment to discuss pre-conception care, ideally about three months before you plan to start trying. And get your partner to come, too.
You'll be asked many of the questions posed above and your doctor will review your medical history and your partner's. To be sure you don't miss anything, make your own list of questions that you want to cover during your appointment.
Your physician will help you develop a plan to safely discontinue any birth control or medications you're taking, make sure you're up to date on your vaccinations (chicken pox and German measles are a special concern), test you and your partner for STDs if needed, offer you support and education about smoking cessation if needed, and provide you with tips for when and how to begin trying to conceive.
Your doctor is there to address any questions or concerns you have—everything from how soon might you start ovulating after stopping the pill to whether you should consider pre-conception genetic assessment. So ask!
Some First Steps
It may seem obvious, but you'll also want to stop drinking alcohol and smoking during this pre-conception time. Smoking and drinking alcohol can cause many problems during pregnancy—premature birth, birth defects and infant death. If you need support changing these behaviors, your doctor will be able to help and direct you to other resources. Even curbing caffeine may be recommended, so watch your coffee, tea and soda drinking.
Your physician may also recommend that you begin taking a folic acid supplement before you try to conceive. Folic acid is a B vitamin that can help prevent major birth defects of the brain and spine for your baby if you start taking it at least one month before and during pregnancy. Prenatal vitamins may also be recommended.
Plus you'll want to be sure that you're at a healthy weight. And, if you're not, you and your physician can develop a plan to get there. People who are overweight have a higher risk for many serious conditions, including diabetes and high blood pressure during pregnancy, as well as being not as healthy as they could be. Developing a lifestyle that includes healthy eating and regular exercise and physical activity will serve you well through your pregnancy and for the rest of your life.
This is also a good time to improve your diet. Start eating more fruits, vegetables and whole grains while avoiding such foods as raw fish and fish high in mercury; undercooked meat or seafood (you've seen the menu warnings); foods made with raw or lightly cooked eggs; unpasteurized soft cheeses, among other things.
It's also a good time to see your dentist because gum disease can cause complications.

More Plans
Other considerations include reviewing your and your partner's family history to see if there are any issues to discuss with your physician, making sure you have a safe and healthy environment for you and your baby after birth, and limiting the mental and physical stresses you experience in your everyday life. Regular checkups during this period are also advisable so you stay healthy.
Being mentally and emotionally ready for a baby is equally as important as being physically ready. If you're having trouble with anxiety or depression, talk with your physician about options to help you manage your mental health before, during and after your pregnancy.
And if you've been trying to get pregnant with frequent, unprotected sex for at least one year—or six months if you're over 35—with no success, then it's time for a further discussion about fertility.
Again, your physician should be a part of your team right from the start of your decision to begin a family. So make sure your doctor is a good fit for a guide as you become a healthy and happy new parent.
Dr. Mercurio is a Fellow of the American College of Obstetrics and Gynecology and board certified by the American Board of Obstetrics and Gynecology. He is bilingual in English and Spanish and practices in Exton, West Chester and West Grove. 610-903-6200; PennMedicine.org/obgyn.
back to top
Our Favorite Resources
Lower Bucks Hospital
Roxborough Memorial Hospital
Surburban Community Hospital