Happier Holidays Gift Guide
Sip some holiday cheer
As the coming holidays approach, we're all looking for special treats for those we hold dear. Yet many of us struggle when it comes to picking out the perfect present for that special someone. To take some of the guesswork out of the search, we've collected some foolproof suggestions.
These choices are so good, you may end up stashing a few bottles for yourself!
Four Wines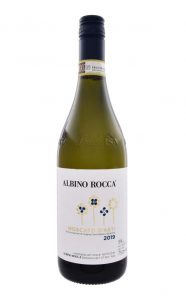 Let's start off this gift guide with a perennial favorite—wine! There's so much to choose from that there's no need to limit yourself these four suggestions, as enticing and unforgettable as they may be.
Sweet, spunky and spirited, the Albino Rocca Moscato d'Asti is perfect for anyone who loves a touch of floral fragrance and sugar in their glass. From the Asti region of Italy, this wine can be enjoyed own its own as an after dinner treat or alongside any dish that boasts a bit of a kick. At a price point of $12, it's something you may as well pick up for everyone in the family!
Many people have extreme views about rosé wine, and it's time to debunk the negative stigma surrounding a nice, dry rosé! Maison Saint AIX Rosé, priced at $18, is from Provence, France, the mecca of the rosé world and produced by a company that's 140 years old that knows their stuff when it comes to producing a high-quality wine. This rosé's blend of grenache, syrah, and cinsault creates a wine full of red berries, fresh florals and singing acidity. This is the perfect food wine for almost anything you place on your table this season.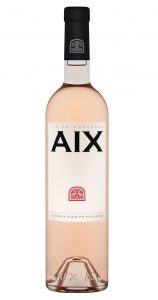 A cold day begs for a heartwarming, hefty cabernet, like the reds coming from Washington state. Try, for example, Ten Thousand Hours Cabernet Sauvignon, priced at $30 for the 2018, to savor the winter. After aging for 18 months in oak, this wine is packed full of toasty, chewy tannins and dark fruit with a hint of vanilla. You'll surely be going back for a second glass of this impressive wine.
Let's end the wine suggestions the same way as we'll end the year—with a bottle of bubbles. Champagne is the go-to for a traditional New Year's Eve, yet many prefer to find that same quality at a more affordable price. Spanish Cava is the solution to that need. At $30, the Segura Viudas Cava Brut Reserva is a steal of a deal. It has all the body, flavor and finesse of a high-end bubbly without breaking the budget. You can even skip the bow because this bottle is gorgeous on its own. This Cava will be the talk of the night, guaranteed.
Some Spirits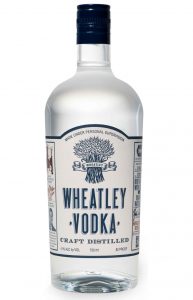 Brighten your spirits with, well, some spirits! Are you looking for a little more kick in your glass? Look no further because here are some specialty picks!
Heard of Buffalo Trace? You have if you've been on the search for their many bourbons. But did you know the company makes a vodka as well? Unfortunately, this special product is often overlooked in favor of their whiskeys. Wheatley Vodka is a wheat-based spirit that's been ten times distilled and filtered through limestone, resulting in one smooth vodka. It's very affordable at $16.99. Sip this on ice or mix with your favorite flavored seltzer or mixer for a refreshing cocktail.
Speaking of a nice spritzer, have you tried Italicus Rosolio di Bergamotto? This cordial is great "treat yourself" item. Although it's a bit pricey at $40, you'll enjoy the elegance of the bottle and flavor that follows. This bergamot liquor is bursting with herbal and floral spices that are divine. Add an ounce or two to your favorite bubbly and watch the sparks fly. It's heaven in a glass.
Enough of the light and bright drinks. How about something in your glass to warm you up by the fireplace? Wine lovers may gravitate toward the grape-based spirit of brandy. If you're looking for something a bit more intriguing, look for a brandy specifically from the Cognac region of France.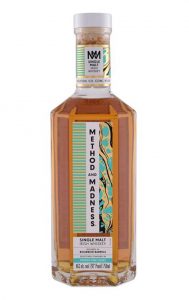 An excellent example is Branson Phantom VS Cognac, priced around $50. This is lovely for sipping while watching the snow fall from the comfort of your house. Not only is this appealing to drink, but the sleek black bottle makes an attractive gift as well!
Searching for a spurge purchase? Get the top end of Method and Madness' Single Malt Irish Whiskey, priced at $85. Aged for 14 years in former bourbon barrels, this whiskey has so much character that many find it hard to pass up. This was a limited production product that's just been released for the first time in several years, so be sure to snatch up a bottle before it's gone!
Here's hoping you've found something of to help you with your gift list. As always, if you have any questions or need more guidance, please visit your local wine and spirits experts.
Stay safe, enjoy responsibly, and have a lovely end of your year! Cheers!
back to top