Good to Know / March 2019
Just a few things we'd thought you'd like to know this month.
Preservation Nation.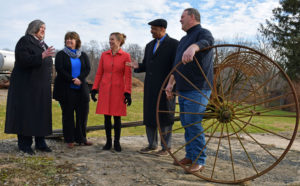 Chester County celebrates preserving its 500th farm this month, leading the nation in farm and open space preservation. Owners Gerald and Cindy Rohrer are proud to add their 109 acres to the over 136,000 that have been preserved since the open space program began in 1989. For landowners interested in this important cause, the deadline to apply is August 1st each year. Learn more at ChesCo.org/1368/Farm-Programs-Overview.
Going with the Flow.
Always remember to stay hydrated, and especially on March 22, World Water Day! Celebrate the pros of H2O by donating to nonprofits like Water.org or CharityWater.org that help provide clean water to people around the world. According to CharityWater.org, 1 in 10 people don't have access to clean water. You can make a difference by volunteering at organizations like the Stroud Water Research Center, which has worked to steward fresh-water systems since 1967. Check out StroudCenter.org/Jobs/Volunteer.
Street Smarts.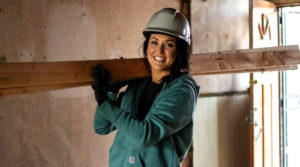 Tune in to the new season of Philly Revival hosted by Chester County-born Rachel Street on HGTV and the DIY Network. A Temple University grad, Rachel works as a realtor and contractor, running a woman-owned construction company in addition to hosting her TV show. Follow the former opera singer as she tackles run-down or abandoned properties, renewing unique features while making room for improvements. Showtimes at DIYNetwork.com.
Criminally Good.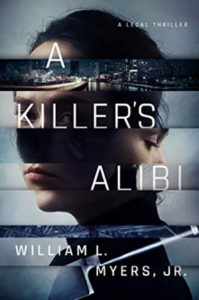 Order in the court! The latest addition to local author William L. Myers, Jr.'s Philadelphia Legal series is sure to keep you guessing. A Killer's Alibi follows attorney Mick McFarland as he takes on a mysterious new client. Myers, a practicing attorney and Main Line resident, runs a regional law practice specializing in personal injury. His first book, A Criminal Defense, debuted on Amazon at No. 1 and was the No. 6 best-selling novel on Kindle for 2017. Grab your copy at your local independent bookstore.
A New Leaf.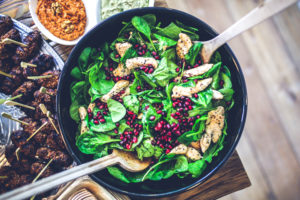 What better way to celebrate this Earth Day than to go green? Improve your health along with your environmental footprint this spring by starting the pegan diet—a blend of the best of paleo and vegan diets. Surprisingly, the pegan diet is actually more moderate and healthier, not to mention cheaper, than most other trendy options. Experiences the best of both worlds by eating fruit, vegetables, protein and the right fats. For ideas, visit Allrecipes.com/Pegan-Diet-Recipes.
back to top