Getting Older Made Simple
From Selling Your House to Joining a LifeCare Community
Retirement, you thought, would be simple. But it turns out there are options. Where will you live? What will you do for money? What will you do if you have health issues?
Selling Your Home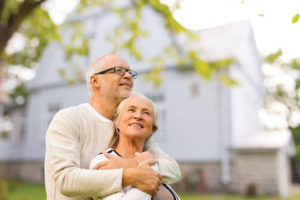 If you've owned your home, you've likely had a mortgage. The value of paying interest on your mortgage loan is decreasing, as it typically does when your income also decreases. The deductibility for tax purposes isn't as attractive. Plus, any remaining mortgage payment, if there is one, will leave your heirs with an expense on an unused asset—your empty home. You'd rather that not be the case.
Selling your home ought to be considered. After all, your family has moved away and a smaller place may be more attractive.
Thinking Smaller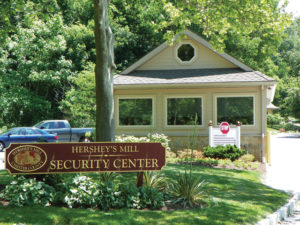 There are a number of communities—typically they're listed as 55+ or 62+—that cater to seniors who still want to own. Consider, for example, Hershey's Mill, an established gated community in West Chester, with walking trails, tennis courts, pickle ball courts, adjacent to a golf club. Management is responsible for maintenance, so get rid of your mower, rakes, shovels and other tools in your garage!
There are several similar communities, for example, Springton Lake Village and Watson Run. And, if the maintenance-free aspect is appealing, you might consider going "full condo"—Westtown Reserve, Paoli Pointe and Windsor at Glen Mills are options.
But whether your next home is a house or condominium, choosing one will likely tie up cash for your down payment. And you'll still have a mortgage and the responsibilities of home ownership to consider, though maybe less than at your current home.
Thinking Rental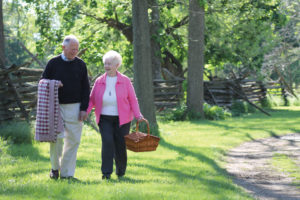 An alternative to buying is renting. The advantage with this option is the access it provides to the equity that you've been building in your home. The sale of your home will likely result in a cash nest egg.
Some of the proceeds from selling your home should be saved, obviously—you may have 25 or more years to plan for—and a financial planner can provide options. Mutual funds, stock, another property …. But you'll still need a place to live. Maybe you'll want to rent.
For example, Canvas Valley Forge, targeted at seniors, offers apartments on a rental basis. You'll also have to post a security deposit, pay a one-time amenity fee and so on. You must sign a lease, but you can convert to a month-to-month rental after a year. For that, you get a pool, gym, game rooms … ample common spaces and facilities.
There are several similar senior rental communities available in County Lines country: Lancashire Terrace, Meridian at Eagleview or Harrison Hill, for example. The residents of these senior communities are reputedly "like-minded," meaning they're less noisy, less rowdy than at apartment complexes with college students.
Thinking Help
Whether renting or owning, in an age-restricted community or otherwise, your lifestyle might be called "independent living." An independent living community provides some services—typically meals, transportation, maintenance—and may stand ready to transfer you to a "personal care" or an "assisted living" arrangement if the need arises.
The assisted living designation is another level on the continuum of care and involves certain types of care that a personal care facility—between independent and assisted living—doesn't provide. Higher still in terms of levels of care is a "skilled nursing facility," formerly known as a nursing home, where a resident would get care on a 24-hour basis.
Practically speaking, the differences in types of communities depends on how much service you need and want. As you'd expect, costs increase with the level of care, so assisted living costs more than independent living.
Thinking More Help
Perhaps you have difficulty climbing stairs, lifting groceries, balancing on a ladder. Perhaps you can't dress yourself easily and want or need assistance with the activities of daily life—that's part of assisted living.
The cost of assisted living may go as high as $10,000 per month, as compared with, say, $3,000 per month for independent living. For the higher fees, you get a greater variety of services: housekeeping, meals, transportation, activities, 24-hour support and access to health care, and more.
The Hickman is a personal care community in downtown West Chester that follows a monthly rental model. The monthly rental fee includes room, board and several amenities. There's also a one-time community fee when a person moves in, and fees for additional personal care begins at $15 per day. If a person decides to move within the first two months at the community, the community fee is refunded on a sliding scale.
Calling itself "supportive independent living," Friends Home in Kennett offers a variety of activities. It requires about a month's rent up-front, but, during the first three months, it will refund half if things don't work out. If you're unsure, under its "Give It a Try" program, you can try Friends Home for a month at cost.
Or consider Brightview Senior Living at Devon in Wayne. In its assisted living facility—it also offers independent living and dementia care—it offers many amenities, such as a cafe, theater, fitness center, library, community store and more. Offering monthly rentals, its non-refundable community fee is only about a month's "rent."
Barclay Friends is rebuilding following a fire in November 2017. It offers residential living (like independent living), personal care (but not assisted living), and memory care. When they open again, projected for 2020, the plan is for a 75% refundable entrance fee. That's permanent.
There are, in fact, over 160 assisted living or personal care communities in County Lines country. Most offer a choice—"all-inclusive" or "fee-for-service"—as to how you pay for the assistance services required. Typically, the all-inclusive model is less expensive if a resident uses all of a community's services. Most residents do. But the fee-for-service model is less expensive for those who don't require as many services.
For assisted living, entrance fees are relatively low: generally, about one or two months' rent. That is, unless you join a "Life–Care Community" (LCC) or a "Continuing Care Retirement Community" (CCRC). An LCC or CCRC are more expensive.
Thinking About Forever
Essentially, when you enter an LCC or CCRC, you commit to it, both for housing and health care. For example, if you enter as an independent living resident, as your needs change, you'll move to a personal care, assisted living or skilled nursing facility on the same property.
The advantage of an LCC or CCRC is that all your healthcare services are provided in one location. A change in your health might require movement from one building to another, but you wouldn't have to search anew for housing or healthcare. You can stay in the same community. And your health care providers would have the benefit of ready access to the other team members.
Dunwoody Village is an example of an LCC. An entrance fee, from $89,500 to $525,000, depending on housing, and a monthly fee, from about $4,000 to $6,500, is charged. But the entrance fee is refundable, up to a point. If you leave Dunwoody during the first 50 month, the refund goes down at 2% per month.
Wellington at Hershey's Mill, on the other hand, is a CCRC based on a rental model: minimal up-front costs. It offers independent living all the way up through skilled nursing and rehabilitation services.
Where you live, how you live and how much it costs is basically up to you. There are options—from rental to ownership to a community where your housing is bundled with assistance services. Each has advantages, and the terminology can be daunting.
All choices, however, require planning. Hopefully, this article helps you begin to think about the right option for you.
back to top