How to Get the Whitest, Red Carpet Smile
Porcelain Veneers are a popular choice
Ever wonder how Hollywood celebrities get their perfect, pearly whites? Although some may be blessed by good genes, for most stars that dazzling smile likely comes with the help of porcelain veneers.
And with the advances of modern dentistry, you too can have that same beautiful smile! Thanks to their natural appearance, porcelain veneers rank among the most popular procedures in cosmetic dentistry. Veneers instantly transform a smile, helping patients easily achieve the coveted "wow-factor" results, whether for a special day or for every day.
What Are Porcelain Veneers?
Through the use of thin pieces of porcelain placed on the surface of teeth, veneers are used to enhance a tooth's appearance, shape, size, color or positioning without sacrificing the strength and resilience of natural tooth enamel. Veneers are a surface treatment, different from less permanent bonding and more substantial dental crowns.
Are Porcelain Veneers Right For You?
If you have cosmetic or structural dental issues—such as discoloration, chips, cracks, stains, breaks, gaps, or worn or misaligned teeth—porcelain veneers may be an ideal solution. To optimize results and determine if veneers are the right choice, you should talk with your dentist about the exact improvements you'd like to see for your smile and your teeth overall.
What's Involved?
If you think you may want veneers, your dentist may prepare a diagnostic mock-up of how veneers will look. Using temporary tooth-colored materials applied to your teeth and a cosmetic simulation program, your dentist can show you options for the new tooth color, size and shape. That way you can decide what you want for your new smile.
Depending on the method your dentist uses, a thin layer of enamel is generally removed from your teeth and veneers are then molded directly to the front of your teeth. Molds or impressions of your teeth are made to ensure the veneers will fit well.
Once the veneers are crafted by a specialty dental laboratory, they're permanently bonded to your teeth. To do that, bonding cement is applied to the veneer, and the veneer is placed on the tooth. A light beam activates the cement's quick-drying adhesive.
After some final adjustments and an evaluation, you're done!
Getting used to the feeling of the veneers in your mouth may take a few days. A follow-up visit to your dentist will ensure that the placement and edges of the veneers are correct, your bite and gums all feel comfortable, and your mouth is reacting well to the new addition.
How Do You Care for Veneers?
Maintaining your beautiful new smile is simple and no different from caring for your original teeth. Your dentist may recommend a non-abrasive fluoride toothpaste, and if you grind or clench your teeth while sleeping, a bite guard may be recommended to prevent damage to your veneers. With proper care, your porcelain veneers may last 20 years or more.
What Are the Pros and Cons?
On the positive side, in addition to fixing imperfections, veneers can provide significant benefits for those seeking an amazing smile. They're nearly impossible to notice because they're custom-made and designed to fit your mouth perfectly. Porcelain resists stains from coffee, tea and cigarettes and will even brighten teeth that resist whitening. Numbing ensures the application process is painless, and it's much less invasive than getting a crown.
As for any cosmetic procedure, there are potential downsides to consider. Because the tooth's enamel may be removed, this treatment is non-reversible. Enamel removal may cause sensitivity to hot or cold temperatures, lasting a few days. And porcelain veneers are an investment. The price varies depending on such things as how many veneers you need, the type of veneers, where you live, and the qualifications and reputation of your dentist.
What's Next?
If you're ready to dazzle friends, family, coworkers and social media with a red-carpet-ready smile, contact a cosmetic dentist to learn more. Many offer free consultations to help you decide if porcelain veneers are the right choice to give you that Hollywood smile.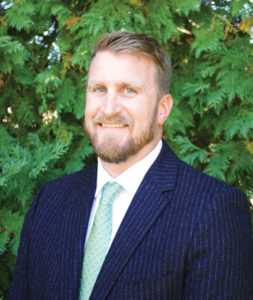 Dr. Fort graduated from the University of Pennsylvania, School of Dental Medicine. After dental school, he was commissioned as a Lieutenant in the U.S. Navy. Dr. Fort began private practice in dentistry in his hometown and joined West Chester Dental Arts in 2008. WCDentalArts.com.
back to top
Our Favorite Resources
Lower Bucks Hospital
Roxborough Memorial Hospital
Surburban Community Hospital