Gear Up for the Fall Equestrian Season
Mark your calendar for these local horse shows and family-fun events!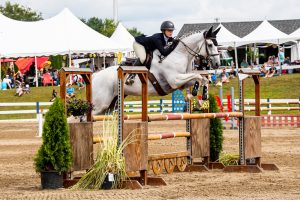 Calling all horse show lovers and country fair fans! The long-awaited fall equestrian season is back in Chester County, with events running from Labor Day weekend to early November. The next few months are sure to be action-packed with fun for the whole family, so make sure to head out to a horse show and enjoy the fun and excitement.
Kicking off the season on Labor Day weekend is Ludwig's Corner Horse Show and Country Fair, followed by the Devon Fall Classic, Plantation Field International Horse Trials, Radnor Hunt Horse Trials and, last not but least, the PA Hunt Cup rounding out the season.
In addition to all of the horse happenings, you'll find tons of activities and entertainment for the family, including carnival rides, country fair food, boutique shopping and live music. We've got you covered with what you need to know to make sure your season is a memorable one.
Ludwig's Corner Horse Show and Country Fair
Photos: Alyssa Murphree Media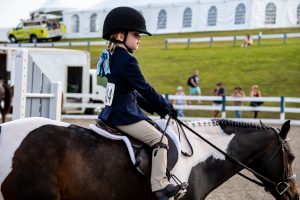 Cheers to 80 years! Celebrate Ludwig's Corner's 80th annual Horse Show this Labor Day weekend, September 2 to 4. This Chester County tradition dates back to 1943, when five local families joined together to create a community horse show. Five years later, the group purchased what's now about half of the current Ludwig's showgrounds. And the rest is history!
Fun at the show kicks off at 8 a.m. and runs until 6 p.m. each day. Stop by for your favorite event or plan to catch the full three-day run of the Horse Show and Country Fair.
The horse show begins on Saturday with off-track thoroughbreds (retired racehorses) competing in hunter derbies, where the horses are judged on their movement and athleticism. More events featuring local horses, groups and families round out the day.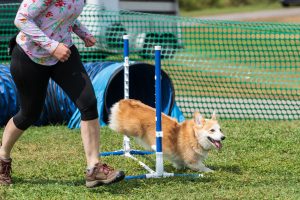 Sunday offers more hunter derbies, with contestants ranging from kiddos to pros, all vying for ribbons and cash prizes. If you prefer the elegance of yesteryear, catch the classic carriage exhibition and pleasure drive, or get (slightly) more modern on Monday for the antique cars and tractors show.
The jam-packed holiday weekend wraps up on Monday with exciting show-jumping action all day in the Rosato Oval. For those looking for higher stakes, drop by the Jumper Classic Mini-Prix and watch as horses and riders race to clear obstacles for a hefty $10,000 prize.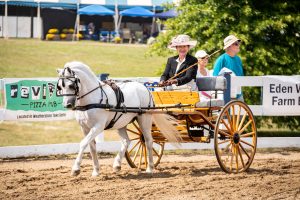 For more family fun, head for the Country Fair. Kids can enjoy a variety of rides from slides to bungee jumping at the midway, or get their face painted, ride a pony (real) or a bull (mechanical) and visit the Teddy Bear Hospital to learn basic safety from the Uwchlan Ambulance Corps. Animal lovers can catch the action at dog agility demonstrations or jumping bunnies on the midway. You might even head home with a new furry friend, courtesy of Phoenix Animal Rescue.
Save some time during your visit to try the delicious food, too. Food trucks from local favorites — including Saloon 151, Q Eats and Epicurean Garage — are part of the Locust Lane Craft Brewery Beer Garden on the midway, serving until closing.
A great way to spend Labor Day weekend. Here's to 80 more years of this community tradition!
IF YOU GO: Sept. 2–4, $10/carload, free entry after 4 p.m. 1326 Pottstown Pk., Glenmoore. LudwigsHorseShow.com.
Devon Fall Classic
Photos: Brenda Carpenter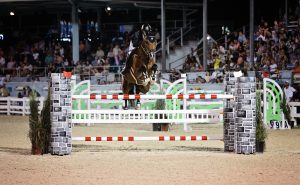 Mark your calendars for September 14–17 for the 10th annual Devon Fall Classic! This exciting four-day, all-jumper show benefits the Devon Horse Show and Country Fair Foundation to help maintain the historic venue, which has been hosting equestrian events since 1896. The event kicks off at 8 a.m. daily with family-friendly events and ringside activities including live music, yummy food, plus amusement rides and games on the midway.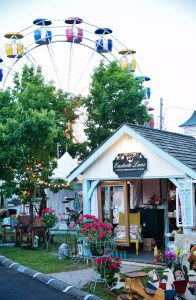 See riders of all ages and skill levels jump into action as they compete for the top spot. Be sure to catch three of the featured events. The Show Jumping Hall of Fame Classic is what most people picture equestrian shows to be — horses and riders racing and jumping through a series of obstacles. Next, the TAKE2 Thoroughbred Jumpers is dedicated to providing second careers for retired thoroughbred racehorses as hunters and jumpers. And the highly anticipated Open Speed Stake has horses racing through a figure-eight course for a $25,000 grand prize.
Beyond the action in the ring, the show also hosts a carnival, jam-packed with fun for the whole family. Check out a different view of the grounds from the top of the Ferris wheel. Plus, there's a variety of 50-some booths in Vendor Village, home to shops offering equestrian-inspired apparel, art, home goods and jewelry, along with new shops featuring pet portraits, homemade dog treats and a woodworking designer.
Once you've shopped, satisfy that sweet tooth with the great food vendors, including Maryann's Sweet Treats and Cherchies, offering classic funnel cakes and other favorite fair foods plus BBQ, burgers, hot dogs and much more. Stop by the onsite pub, Clydesdale's Corner, for live music.
There's something for everyone to enjoy while watching local riders have the chance to perform in the famed Dixon Oval before their friends and family. Buy tickets online, by phone or at the show.
IF YOU GO: Sept. 14–17, $5–$10. 23 Dorset Rd., Devon. DevonHorseShow.net.
Plantation Field International Horse Trials
Photos: Amy Dragoo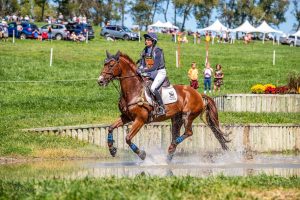 Enjoy a long weekend (September 21–24) full of excitement, equestrian excellence and the exhilaration you get from watching world-class talent at an event like Plantation Field International Horse Trials.
Watch as some of the best riders in North America — ranging from top local talent to rising stars to Olympians — compete in an equestrian triathlon, featuring dressage, cross country and stadium jumping events. The beautiful views of southern Chester County's rolling hills from Plantation Field's lush 350-acre site will make you want to stay all day. Then come back for more.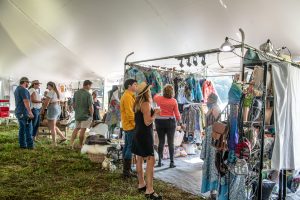 Between competitions, head to the Country Fair, where there's something for the whole family. On Saturday and Sunday, visit the tent for kid-friendly performances, both musical and magical. Children can spend time with a mechanical bull, at a "kiss the pony" booth or with other farm animals, while parents make their way to the Wine and Beer Garden. All activities are located on top of the hill, so you can keep an eye on the competition while you grab a bite from the food trucks or listen to live music.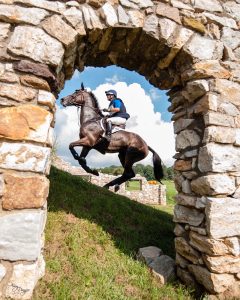 Choose a spot for weekend tailgating, entertaining your friends in the bucolic country setting. It's BYOT (bring your own tailgate, of course), so pack your decorations and creativity to be part of the annual Sunday tailgate competition. This year's theme is "Back to the Garden, Bountiful Chester County," in support of the Chester County Food Bank.
Be sure to include a stop at the vendor tent, full of familiar favorites like country clothing, artwork, linens and more. There's something for everyone at Plantation Field.
IF YOU GO: Sept. 21–24, $25/car. 347 Green Valley Rd., Coatesville. PlantationField.com.
Radnor Hunt Horse Trials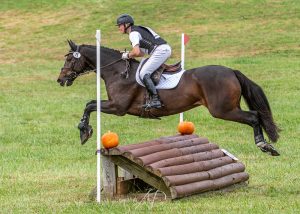 Photos: Amy Dragoo
Jump on the bandwagon at this year's Radnor Hunt Horse Trials, October 13 and 14, at the Radnor Hunt Club grounds in Malvern. Dating back to the 1960s, this triathlon event features horses and riders competing in three different disciplines: dressage, show jumping and cross country. And new this year are Starter and Beginner Novice divisions.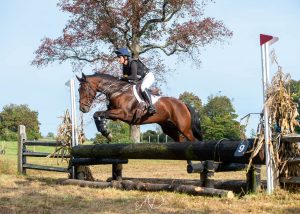 The event kicks off on Friday with cross country courses open for walking to give riders and spectators the lay of the land before the big race. On Saturday, the second competition begins with dressage at the Radnor Hunt Indoor and Pony Club Ring courses. Next up is stadium jumping at the Pony Club Ring followed by the first horse to compete on the cross country course. Riders and horses featured at these horse trials range from starter to advanced, so be aware of the different level of obstacles for each.
With so much to see, why not make a day of it? Tailgating spots are available so you can watch the event from the field with family, friends and four-legged pals. Set up, kick back and enjoy the show! Want to be close to the action? BYO chair or choose a spot on the bleachers right in front of the courses.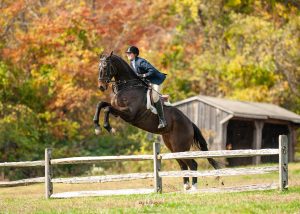 Complete the day with a stop at the food and retail vendors and the silent auction. Bidding is open all day on a wide variety of items, including jewelry, gift baskets and experiences. And check out the polo demonstration by Work to Ride, a program for underserved youth in Philadelphia.
While there are currently no plans for a pig roast this year, stay tuned for further event developments on their website.
IF YOU GO: Oct. 13 & 14. Free admission. Radnor Hunt Club, 826 Providence Rd., Malvern. RadnorHuntHorseTrials.org.
Pennsylvania Hunt Cup
Back for its 89th year on November 5, the PA Hunt Cup is working with the Chester County Food Bank to provide healthy food to those in need. This year, competitors at the Hunt Cup will be "Racing for Food" in pony, NSA timber and flat racing events.
Visit vendors and boutique shops, mingle in a party tent or simply sit back and tailgate, all while helping the community at this classic steeplechase event.
IF YOU GO: Nov. 5. Ticket sales start Sept. 1. 1759 Newark Rd., Kennett Square. PAHuntCup.org.
back to top