Four Fall Equestrian Shows
Jump into the season with four action-packed horse shows.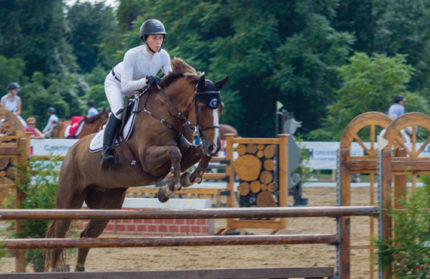 The trees are changing colors and the air is getting cooler, which must mean it's time for the fall equestrian season!
We've got a full lineup starting with family-friendly Ludwig's Corner Horse Show, then the thrilling all-jumper Devon Fall Classic, on to the competitive Plantation Field International and ending with world-class Fair Hill International.
Get ready for four exciting weekends full of equestrian fun for the whole family.
Labor Day at Ludwig's Corner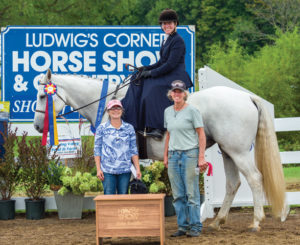 Kicking off the equestrian season is the 76th Ludwig's Corner Horse Show, a favorite Chester County tradition—always held Labor Day weekend, August 31–September 2 this year, on the 33-acre show grounds in Glenmoore. Families flock to this community event every year.
The fun starts Saturday, Family Fun Day, with Vendor Village at the Country Fair and games on the Midway. Let the kiddos ride a pony, bounce on inflatables, meet the Silkie's Farm alpacas and play with pups at the Phoenix Animal Rescue adoption meet and greet. Then watch the Costumed Pet Parade, sponsored by the Phoenix Animal Rescue. A donation lets your pet join the fun.
Satisfy your hunger with country fair fare from the barbecue booth, grill and main food booth. Then grab a drink from the beer and wine garden.
Of course there's shopping, too—handbags and accessories, crafts, clothing, horse supplies and more at shops, open daily from 8 a.m.
And make sure to see the horses! The action happens across three rings, with riders of all ages coming from around the region to compete in locally rated competitions, including Ladies Sidesaddle, Leadline for Children and the Hunter and Pony Derbies. On Sunday enjoy the traditional Carriage Exhibition, with antique carriages pulled by magnificent horses trotting through the countryside for a Pleasure Drive.
Check out Ludwig's Corner's Car Show Monday, featuring classic cars, restored favorites and even antique tractors! Then catch the main event—the $7,500 Mini-Prix on Monday afternoon.
A great start for September!
If You Go:
Aug. 31–Sept. 2, 8 a.m. to dusk; $3–$7.
1325 Pottstown Pk., Glenmoore.
LudwigsHorseShow.com.
Devon Fall Classic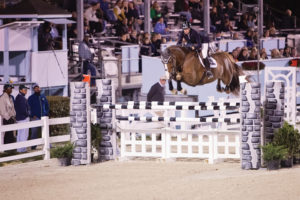 Jump for joy, because the 7th Devon Fall Classic is back, September 12–15, for four days of equestrian action after taking last year off.
Not to be confused with Dressage at Devon in late September or the Devon Horse Show in May, the Devon Fall Classic continues to impress with an exciting all-jumper competition. Watch riders, ages 5 to adults with all experience levels soar over obstacles, racing for the fastest time.
Make sure to see the Welcome Stake on opening night, the Open Speed Stake Friday evening and the Grand Prix event closing Saturday's action, when riders compete for the $25,000 prize.
There's plenty for the family to do away from horses, too. Kids will love the Midway, complete with rides, games, carnival food and Ferris wheel. And Sunday, kiddos are the stars—try face painting, pony rides, crafts and more. Meanwhile, parents can browse over 30 unique vendors.
Feeling hungry? Stop by the Country Fair for delicious, classic fair food with different themes for each evening, and grab dessert from Bassetts Ice Cream. Saturday afternoon is the first annual Chili Contest—BBQ masters will judge the traditional, vegetarian and poultry categories, while contestants also vie for the People's Choice award.
Enjoy adult beverages during Friday's Yappy Hour—bring along your pup because your $20 ticket gets you two drinks and special dog treats. And Saturday night your $20 ticket lets you sip two drinks as you listen to Philadelphia dance band Prime Time perform '60s, '70s, '80s and '90s hits.
Following the tradition at the Horse Show in May, Sunday closes with a great plant sale after the last class of the show. Everyone can leave a winner.
If You Go:
Sept. 12–15, 8 a.m.; $5–$7. 23
Dorset Rd., Devon.
DevonHorseShow.net/Fall-Classic.
Plantation Field International Horse Trials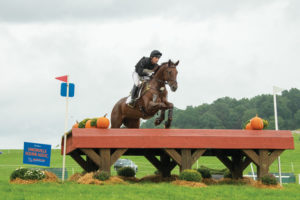 The rolling hills of Unionville's countryside are a great backdrop for a long weekend of enjoying the 12th Plantation Field International Horse Trials, September 19–22.
Plantation Field's 350 acres welcome serious equestrian fans for three competitive events testing both horses and riders in what's considered an equestrian triathlon. Competitions include dressage, cross country and show jumping, featuring some of the best riders from North America.
Thrilling equestrian competition isn't complete without tailgating, of course. Enjoy the adrenaline-fueled cross country races as horses speed across the open fields as you watch from the comfort of your well-positioned tailgate party. Put out your best silver and tasty treats to impress the judges for the tailgate competition.
Saturday is the Antique Car Show, complete with vintage cars from the Unionville community, courtesy of Lou Mandich and the Last Chance Garage.
Looking for a break from equestrian competition? The Country Fair has live music, food and great shopping—saddles, tack, clothing, antiques and more. If you're hungry, there are plenty of options—kettle corn, BBQ, burgers, sausage, lemonade. Or stop by the beer garden for drinks as you wind down.
Be sure to take the kiddos to the Kids' Korner for plenty of fun. They can enjoy having their faces painted, taking a pony ride, climbing the rock wall and making crafts.
If You Go:
Sept. 19–22, free admission Thurs. & Fri.; $20/carload Sat. & Sun.
347 Green Valley Rd., Unionville.
PlantationField.com.
Fair Hill International
Round out the equestrian fun October 17–20 with the prestigious three-day eventing competition at the Fair Hill International Horse Trials. For 31 years, Fair Hill has offered a spectacular display of horsemanship in dressage, cross country and show jumping, featuring beginning level riders to Olympians.
Thursday and Friday, Fair Hill starts with dressage and the Young Event Horse East Coast Championships. Get a preview of the up-and-coming talent from new horses just starting their training.
Cross country is the highlight on Saturday, and you can enjoy the best views of the green hills of Fair Hill, Maryland while tailgating. Spots are $300 and include six general admission passes. Or watch the action from the Local Craft Beer and Wine Garden, open 10 to 5. Jumping competition finishes out the final challenge on Sunday.
Unique to Fair Hill, the Chincoteague Pony Drill Team features a group of 3 to 12 ponies from Chincoteague that drill and perform a fast-paced half-hour show Saturday and Sunday morning.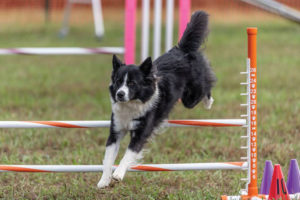 You can take a break from horses with some dog agility action. Demonstrations are Friday–Sunday, and showcase handlers and their talented pups zooming through tricky obstacles for high-energy entertainment. Bring along your own canine friend for a free agility lesson!
There's plenty for the family to do as well. Expect the kids to enjoy the same activities and crafts at the Kids' Corner as last year—coloring, crafts, Pony Hops—and swing by the Country Shops for great shopping for more than just your equestrian needs.
Make sure to come back next year when Fair Hill will host one of just two five-star, Three-Day Eventing competitions in the United States.
If You Go:
Oct. 17–20; $5–$40; Thurs., general admission free.
489 Gallaher Rd., Elkton, MD.
FairHillInternational.org.
back to top