Food News / June 2021
A few of our favorite things to share this month about local food and drink
Lighting the Way.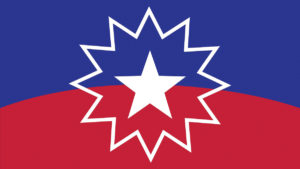 Celebrate Juneteenth by visiting Kennett Square's newest cocktail bar, Star and Lantern. Square Roots Collective and The Creamery are collaborating to create a place for locals to enjoy delicious drinks while honoring the heroes of The Underground Railroad. The bar will encourage curiosity around the movement's history through features like a cocktail menu that honors the work of Tom Bullock, an enslaved man who published one of the first cocktail books in America. 401 Birch St., Kennett Square.
Restaurant (Inn)possible.
The Ship Inn Restaurant is newly renovated and ready for diners after a visit from Chef Robert Irvine of the TV show Restaurant Impossible. Founded in 1796, the historic Ship Inn is ready for 21st-century customers after its recent update. Enjoy tempting entrees like Korean BBQ chicken cheesesteak, spice crusted swordfish or shrimp Française with lump crabmeat. Pair with a French Martini or Strawberry Mule and relax on their outdoor patio. 693 E. Lincoln Hwy., Exton. ShipInn.net.
Back in Business.
Don't call it a comeback! Sovana Bistro in Kennett Square is back and better than ever. After two difficult years of rebuilding, Sovana Bistro's doors are officially open and ready to welcome the community back into the new space. The staff has spent this time refining their craft so customers can expect the same high-quality cuisine and thoughtful care. Check out their website and social media for updates on their menus. 696 Unionville Rd., Kennett Square. SovanaBistro.com.
Wayne Happenings.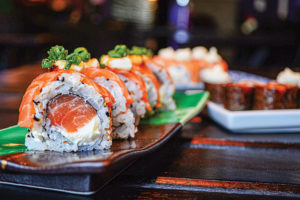 Wayne's summer dining scene has big news! The Great American Pub is opening Radnor Township's first rooftop bar with a central bar, lounge area with couches and shaded tables. Also coming soon, The Blue Elephant, an upscale Asian fusion restaurant with a location in Pottstown, is taking over the former Matador space. Expect dishes like the Philly special with seared Kobe beef and lobster tempura, drunken noodles or mushroom dumpling soup. More reasons to visit Wayne. WayneBusiness.com.
Summer Smoothies.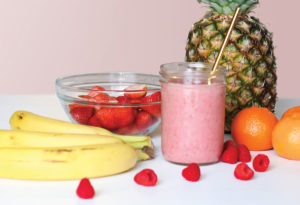 Looking for healthy ways to beat the heat this summer? Try blending a refreshing smoothie on National Smoothie Day, June 21st. Kick off the summer months with a mix of tangy and sweet fruits for the perfect poolside drink or put your smoothie concoction in a popsicle mold for a yummy dessert. Pick up fresh and organic fruits from the many local farmers markets listed in the sidebar in our monthly Things To Do section. NationalToday.com.
back to top