Publisher's Letter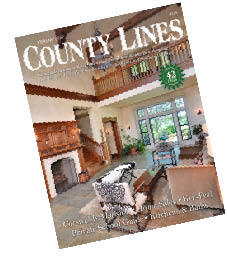 It's February. Dead of winter. No time to be outside. Better to think about interiors and our homes. But first we'll think about our most important investment: our kids.
Specifically, we'll look at local independent schools and their growing interest in their arts curricula. In "For the Love of Art," we'll learn more about their amazing facilities and creative teachers who've been putting more emphasis on arts programs—on theater, music, painting, sculpture, ceramics, woodworking and the like—and on the use of technology to enhance all of these.
Dr. Albert Barnes is widely known for his extensive collection of Impressionist and post-Impressionists paintings in his Lower Merion home, later moved to a specially built museum in Center City. Less well-known, but also admirable, is his second home in Chester County, called Ker-Feal. In "Fidèle's House … Forever Green," Kirsten Werner of Natural Lands discusses its history and the Barnes's legacy.
One couple moved in 22 years ago, but the home's design dates back to the 13th century. In fact, the couple built a replica of Buckland Manor in south-central England, down to a sagging roof-line for the garage. Matt Freeman describes "A Cotswolds Mansion Recreated in Chadds Ford," built in that regional style.
Mercedes Thomas writes "A Season for Every Home (Sale)," asking when is the best time to put your home on the market. She gives several reasons why late spring-early summer is best—school, taxes, appearance—but also explains why the fall and winter have advantages.
While you're thinking about selling your home—or maybe improving and staying—think about upgrading. We have six contractors' ideas in "New Year, New Kitchens and Baths."
One of the hottest development areas in Chester County is "Downingtown and Exton." For shopping, Downingtown has great range, sporting everything from a legendary antiques auctioneer to a modern furniture design showroom. Restaurants, coffee houses and breweries—Downingtown's got it all. Exton has a decidedly different vibe: basically, malls. But we find several independently owned businesses too. And the Eagleview Town Center is worth the northerly jaunt!
I love succulents. They're trendy, exotic and available in a broad range of colors, textures and shapes. Just right for a terrarium. Elise Brown tells more about them in "Glam Up Your Indoor Gardening this Winter with Succulents."
Winter, it turns out, is no reason not to exercise, even if you don't join a gym. In "Get Fit Without the Fuss," Ray Porreca has several recommendation for indoor activities: taking the stairs, walking the mall. He even has ideas for using the snow and, of all things, exercising while watching TV!
The oldest pot or pan in your cabinet is probably made of cast iron. Old but still good! And some of the best recipes are made in that classic piece of equipment. In "Cast Iron Cookery," Laura Brennan describes how to care for your skillet and how and what to cook      in it.
At www.countylinesmagazine.com, you'll be able to get February's on-line issue. At www.Issuu.com, you can get the whole magazine electronically for $2 per copy. You can also click Get A Copy to find locations to get a print copy.
We hope you'd like to subscribe to County Lines. Do it online or call 610-918-9300. For single issues, try Wellington Square Bookshop, Wegmans, Paoli News, Berwyn News and Bryn Mawr News. Visiting an advertiser is a great—and free—way to find copies!
Fidèle's House … Forever Green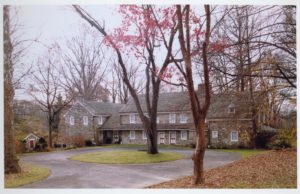 Dr. Albert Barnes and his wife, Laura Barnes, acquired an 18th-century farmhouse in Chester Springs in 1940. Set on 137 acres, they called it Ker-Feal, from Fidèle's House, named after the couple's Brittany spaniel. Barnes and the dog were killed as a result of a car crash, but Laura lived at Ker-Feal until her death in 1966. The house and surrounding property are presently on the National Register of Historic Places and preserved under a conservation easement. Features include woodlands, farm fields, the headwaters of a tributary of Pine Creek and a section of the 140-mile Horse-Shoe Trail.
Glam Up Your Indoor Gardening this Winter with Succulents
Succulents are available in a broad range of tender and hardy varieties. Striking-looking, in a variety of colors, textures and shapes, they can add a dramatic and ornamental touch to your indoor garden. Use them solo or mixed in decorative containers. They'll brighten your winter, and you can admire them year-round. Learn more at the Succulent Bar at the Philly Home + Garden Show, Feb. 15–17.
Get Fit Without the Fuss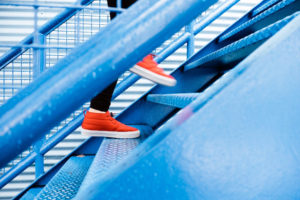 Most people agree, the winter cold undercuts our motivation. Nevertheless, we have some tips for cold weather exercise, both indoors and out. First, we suggest climbing stairs. Visit the city's skycrapers if you're really into it. There are even several races. Second, mall walking is a possibility. Try Exton Mall or King of Prussia. Third, the snow offers options: shoveling, building a snowman or towing your child's sled. Fourth, you can become an "active" TV watcher. What's that? Read about it in County Lines.
As always, we hope you'd like to subscribe to County Lines. You can subscribe online or call 610-918-9300. For single issues, try Wellington Square Bookshop, West Chester Book Outlet, Wegmans, Paoli News, Berwyn News, Bryn Mawr News and other newsstands. Visiting an advertiser is a great — and free — way to get one: click Get a Copy on our website to find locations.
Thank you for reading.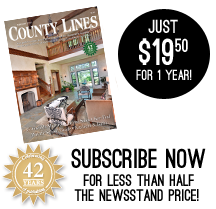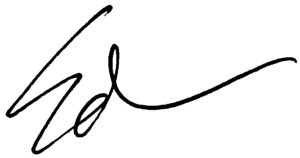 Ed Malet, Publisher
 County Lines Magazine
back to top