February Publisher's Letter

Brrrr. February. The dead of winter. Time to break out a nice bottle of wine, sit by the fire and enjoy County Lines Magazine.
This month, we're focusing on homes and schools. But, first, we'll go to Exton and Downingtown and, for some good news, we visit the eagles—not the NFL's Eagles, but the actual birds.
In "Careful Comeback," Kirsten Werner of Natural Lands tells us that the Bald Eagle is back. Fewer than 500 nesting pairs remained in North America at mid-20th century. But, after DDT was banned and more land was conserved, Bald Eagles were removed from Endangered Species list. Considered one of the most successful rebounds in history, Bald Eagles can be seen nesting at Bryn Coed Preserve in Chester Springs.
Emily Hart takes us to Downingtown and Exton, formerly known as Milltown and the crossroads. She samples old craftsmanship as she visits a woodworking shop and an antique hardware store, meets a winemaking couple, as well as a baker, brewer, and hot dog maker. Plus some modern ways in "Dovetailing the Old and New."
On a hilltop in southern Chester County sits Fox Hill Farm, our Home of the Month. The stone farmhouse has 11,000 square feet of space and is surrounded by 80+ acres, some planted with four varieties of grapes, along with two barns with an indoor riding arena and outdoor riding rings. Laurel Anderson says it "mixes the best of Chester County charm with touches of Old World elegance … All it needs is its next caretakers."
If you can find one, converting a barn offers a unique way to build a home. Some 75 years ago, Bubbles Moore and her husband had little precedent, but saw the potential, in a bank barn west of Media, built originally in the 1730s. They did the conversion themselves. In "Bubbles' Bank Barn," I asked her son, Peter Moore, to walk me through the transformation. He said it was a lot of work, but, in the end, it was "magical."
For another perspective on a more modern barn conversion, read "Greystone Barn" by Matt Freeman, about a barn in southern Chester County, built originally in the 1830s. Designed by architect Peter Archer of Archer & Buchanan, who specializes in historical properties, and Michael R. Rhile Carpentry, the modern home is a "place of abundant visual and historic appeal." The stunning photos by Austin Eterno give you a glimpse.
In "From the Experts," four real estate pros look at this spring's market from buyers' and sellers' perspectives and offer advice on getting ready. Sellers (and homeowners) may also want to check out our "Fine Homes & Design Resource Guide" and "Kitchen Inspiration" for ideas for their homes. And, for more on homes and history, Jane Dorchester's "Preserving History in West Chester" describes the annual awards in the borough's historic preservation efforts.
On schools, it's noteworthy that some of the finest independent schools are located in the Delaware Valley—with over 130 locally, it's the densest concentration in the country. Barbara Kraus-Blackney, President of Association of Delaware Valley Independent Schools (ADVIS) explains what independent schools are, what distinguishes them and how to choose one for your child in "Make the Choice of a Lifetime: Choose an Independent School." We offer a closer look at several in "A Guide to Area Independent & Private Schools Open Houses."
"For the Union" by Malcolm Johnstone, Director of West Chester's Business Improvement District, tells the story of Abraham Lincoln's presidential campaign and the role West Chester played in his candidacy. The book also examines how West Chester developed an enduring culture of equal rights and political influence.
For a holistic approach to wellness through nourishing foods and warming soup, read Alyssa Thayer's "Brandywine Table: Taking Stock." She includes several recipes—chicken broth, vegetable broth, bone broth—along with tips for transforming your pantry.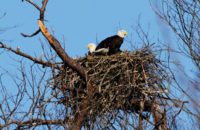 Careful Comeback
The Bryn Coed Preserve, a Natural Lands property in Chester Springs, is at the headwaters of Pickering Creek. There, a huge bird, with white head and gold beak—a Bald Eagle—is incubating her eggs. You're witnessing a miracle, largely the result of conservation efforts under laws passed in the mid-20th century. The Bald Eagle is back! From its low point of fewer than 500 nesting pairs throughout North America, the growing numbers of Bald Eagles are considered one of the most successful population rebounds, and were removed from the Endangered Species list in 2007. And you can watch … from a distance of at least 660 feet.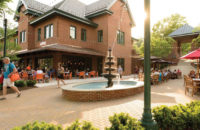 Dovetailing the Old and New
In the 18th century, on horseback or in a covered wagon, travelers might have consulted a map and stopped at the crossroads or in Milltown for provisions. Now the crossroads is called Exton and Milltown is called Downingtown, and we've replaced wagons with cars, and maps with GPS. But Exton and Downingtown are still top spots for a bite to eat, a bit to drink and a craftsman's products. Read about places you'll want to visit.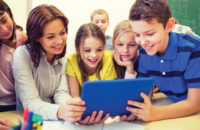 Make the Choice of a Lifetime
Why choose an independent school? The president of ADVIS believes these schools are the best at preparing our children for life, not just for tests. Independent schools combine academic rigor with character education, civic engagement and service-learning, and encourage exploration of a wide range of opportunities in sports, the arts, and other extra-curricular activities. They also support critical thinking and a life-long passion for learning. The key goal of independent schools is to produce independent people.
At this website, you'll be able to read the February issue online. At www.Issuu.com, you can get the whole magazine digitally for $2/copy. Or you can click How to Get A Copy to find locations to pick up a print copy.
We hope you'd like to subscribe to County Lines. Do it online or call 610-918-9300. For single issues, try Main Point Books, Wellington Square Bookshop, Reads & Company, Wegmans, Paoli News, Berwyn News and Bryn Mawr News. Visiting an advertiser is a great—and free—way to find copies!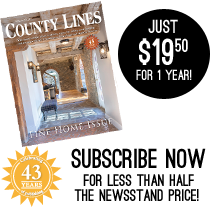 Ed Malet, Publisher
County Lines Magazine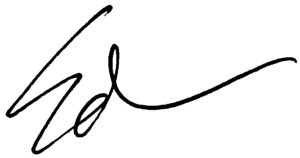 back to top