Events Blog—Sept. 5–11
Get ready for these end-of-summer events featuring local music, funky old cars, mushrooms and more!
For more events, check out the Events Page on this website.
Swinin' Summer Thursday—Sept. 5
Savor the waning days of summer with West Chester's final Swingin' Summer Thursday! The event features al fresco dining, corn hole games, an inflatable obstacle course and more. Sample local tastes of the town with favorites like Saloon 151, Kildare's, Ryan's Pub and Couch Tomato while listening to live music from the Borough's own Rob Dickenson and the Philly-based Perpetuals.
Free. After your meal, take a stroll and window shop your way past West Chester's charming stores. More at West-Chester.com.
Gay St., West Chester. 6:30–9 p.m.
Radnor Hunt Concours D'Elegance—Sept. 6–8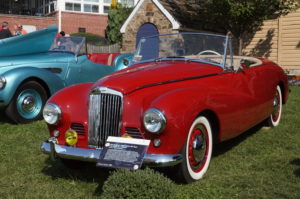 Calling all car fans! A nationally recognized motor car event, Radnor Hunt's Concours this year features Buicks, the designs of Bill Mitchell, special interest Porsches and road cars with racing names. Plus plenty of local food, like Jimmy's BBQ of Malvern and La Locanda Ristorante of Newtown Square.
Tickets $50–$785. Consider getting Radnor Hunt's People's Choice ticket package for access for two guests to Friday night's barbecue Road Rally, the Black Tie Gala, Motorsports Park and VIP Clubhouse Lunches. Benefits Thonrcroft Equestrian Center. More at RadnorConcours.org.
Held on Radnor Hunt grounds, 825 Providence Rd., Malvern. 6:30 p.m.
Mushroom Festival in Kennett Square—Sept. 7–8
Nobody does mushrooms like Kennett Square, so come down this weekend and 'shroom out! Festivities start Friday with a community parade at 6 p.m., with dining, dancing and a carnival. Parade kicks off from State and Willow Streets for lots of fungi fun.
During the festival find tasty mushroom dishes, mushroom exhibits, cooking demos, antique and classic car show, the Mushroom Run and Fun Walk, live music, kids activities and more. Tickets $3. More at MushroomFestival.org.
100 W. State St., Downtown Kennett Square. Sat., 10 a.m.–7 p.m.; Sun., 10 a.m.–5 p.m.
10th Annual Phoenixville Blues Festival—Sept. 7
Gather up the kiddos and your furry friends and head into Phoenixville to sing the blues. The line-up features talented artists, like the Global Music Award-winning Chaz DePaolo, Doylestown's The SlideWinder Blues Band, Philly's Slim and the Perkolators, and the Allman Brothers Tribute Band, Hotlanta. And if you need a break from the music, browse the craft vendors, nonprofits and food vendors.
Want to get involved? The festival is looking for volunteers! Sign up for volunteer slots via their Facebook page. Free, donations accepted. More at Pvilleblues.org.
Reeves Park, Phoenixville. Noon–10 p.m.
15th Annual Secret Gardens of West Chester Tour and Plant Sale—Sept. 7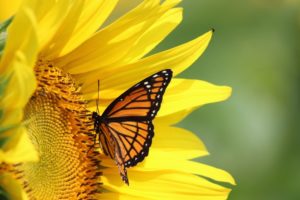 Listen to local musicians and artists while strolling through beautiful secret gardens in West Chester. Garden enthusiasts will love the vibrancy and handiwork displayed in these magical private gardens in the Everhart Park area.
Before you head home, make sure to take advantage of the plant sale, held at the Chester County Art Association. Tickets $25, kids 12 and under free. Benefits the horticulture therapy program at Barclay Friends. More at Bf.Kendal.org.
Everhart Park Area, West Chester. 10 a.m.–3 p.m.
back to top