Events Blog—Oct. 10–16
This week has so many hits, we couldn't limit our roundup to just five. Our Events Experts bring you noteworthy choices where you can get spicy with chili, drink wine for a good cause and treat yourself to some "lobstah" and BBQ!
For more events, check out the Events Page on this website.
People's Light—Dot—Through Oct. 20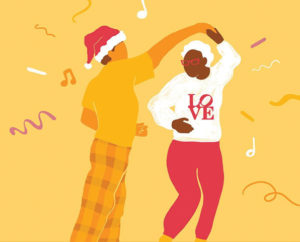 There's still time to see this hilarious and heartfelt dramedy at People's Light! Written and directed by Colman Domingo, Dot is the story of Dotty, the aging matriarch whose memory is slipping away in front of her West Philadelphia family—an attorney with a perfectionist personality, a gay musicologist with marital troubles and an aspiring actress with big dreams of being on Celebrity Mud Fight. Together, they butt heads on how best to care for their loveable mother.
Grab a seat before tickets sell out. Recommended for ages 13+. Tickets and dates at PeoplesLight.org.
39 Conestoga Rd., Malvern.
West Chester Chili Cook-Off—Oct. 13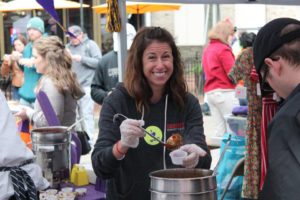 Downtown West Chester gets spicy! Over 70 chili-cooking teams compete for prizes in several categories. Sample as many recipes as you can and vote for your favorite. One lucky team wins the $1000 prize and bragging rights. Shop artisan vendors at the event and bring the kiddos for some playtime in the kid's zone.
Thirsty? Wash down that chili with a brew from one of the local bars. Wristbands $10 online, $12 at the gate. And make sure to stop by and say hello to County Lines publisher, Ed Malet, who is serving as one of the judges! Sponsored by, and benefits, the good works of the Rotary Club of West Chester. More at WestChesterChiliCookoff.com.
Gay St., West Chester. 12 to 3:30 p.m.
Thorncroft Equestrian Center's 10th Annual "Lobstah Bake" and BBQ—Oct. 13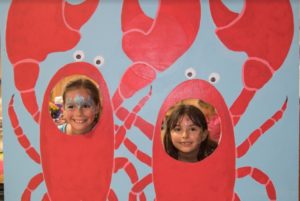 A bit of New England in Chester County. Plenty of delicious lobster, chicken, clams, pork BBQ, plus cases of wine and kegs of beer along with kids entertainment and dancing to live music from local musicians like Red Planet Groove—a great family fundraiser. Also enjoy a performance by Thorncroft's equestrian drill team, the Mainstreamers.
Tickets $95 and up; children 12 and under $25. Reservations required. More at Thorncroft.org.
Rain or shine in the Jimmy Moran North Arena, 190 Lind Rd., Malvern. 4. to 9 p.m.
28th Annual Dilworthtown Inn Crush Cancer Wine Festival—Oct. 13–28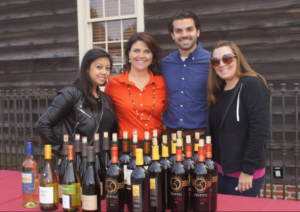 Calling all wine lovers! Sample more than 100 wines, craft beers and hard ciders as you enjoy sumptuous food truck fare, artisan gallery shopping, live music and a performance car show at the historic Dilworthtown Inn. Did we mention there's an impressive silent auction, too?
VIP Tickets allow access to the VIP Tent, offering reserved seating, gourmet foods, specialty wines and more. Admission, $45; VIP tickets, $110. Benefits The Abramson Cancer Center at Chester County Hospital and Neighborhood Health Hospice. More at ChesterCountyHospital.org.
1390 Old Wilmington Pk., West Chester.
West Chester Historic Preservation Awards Ceremony—Oct. 17
Join the West Chester Downtown Foundation for during their annual Preservation Awards Ceremony as they celebrate the programs, projects and individuals that have helped preserve West Chester's historic character, and have encouraged the preservation of its historic integrity.
Beginning in 2011, this event was created to raise awareness and appreciate West Chester's architectural legacy. Event begins at 5:30 p.m. with dinner and drinks, followed by the rewards reception. Tickets are limited. $25 More at DowntownWestChester.com.
Chester County Historical Society, 225 N. High St., West Chester.
Chester County Historical Society Open House—Oct. 19
Competing against 19 other projects for part of $2 million national preservation grant to help repair its leaking roof and crumbling chimneys, Chester County Historical Society is opening its doors to host a block party. And the best part—the open house with the biggest turnout between noon and 4 p.m. wins an additional $50,000!
Come help the historical society win the grant, but stay for the fun and festivities, including complimentary (alcoholic or non) beverage, live music, a beer garden by Saloon 151, food trucks, children's activities, historical reenactors, free parking and more!
Free. More at ChesterCoHistorical.org.
225 N. High St., West Chester.
back to top