Events Blog—Jan. 23–29
Beautiful gardens, dinner and cocktails, chocolate treats, art shows—another list of noteworthy events for this upcoming week. Get your calendar out!
For more noteworthy events for Chester County and beyond, see the Events Page on this website.
Through Mar. 22—Longwood Gardens—Orchid Extravaganza
Jan. 23—Willowdale Steeplechase Guest Bartender Night
Jan. 25—Adventures Above & Below Ground
Jan. 26—Kennett Chocolate Lovers Festival
Jan. 29–Feb. 2—Malvern Retreat House Art Show & Sale
Longwood Gardens—Orchid Extravaganza—Through Mar. 22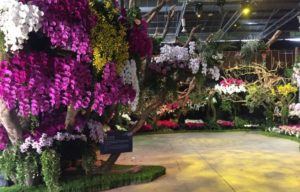 Vibrant gold, salmon, blue and purple orchids—set against the backdrop of majestic trees and delicate grasses. The Conservatory at Longwood Gardens is a vision of color and texture with hundreds of stunning orchids to admire.
Get out of the winter chill and take a soul-reviving walk through the tapestry of blooms. Discover more about horticulture at the Conservatory with a guided walk—see the website for tour days and times. Tickets $12–$23. More at LongwoodGardens.org.
1001 Longwood Rd., Kennett Square. 9 a.m. to 6 p.m.
Willowdale Steeplechase Guest Bartender Night—Jan. 23
Meet at the bar for an evening of fun at Hearth Kitchen! Enjoy dinner and order your favorite cocktails from "Willowdale" bartenders and Hearth Kitchen will donate 100% of drink tips—plus 10% of your dinner bill—to Willowdale Steeplechase and its beneficiaries.
Benefits Stroud Water Research Center and Penn Veterinary Medicine's New Bolton Center. More at Willowdale.org.
Hearth Kitchen, Shoppes at Longwood Village, 847 E. Baltimore Pk., Kennett Square. 6 to 9 p.m.
Adventures Above & Below Ground—Jan. 25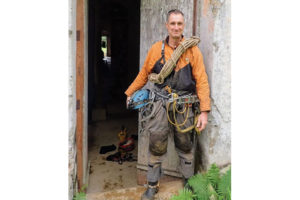 Take a deep dive into the world of caves at Scott Arboretum. Speaker Thomas Hawkins has worked in Nepal and Oxford, discovered new plant species and explored caves in America and around the world.
Learn how caves have been used by both people and animals for thousands of years for shelter, burials, religious ceremonies, art and links to the underworld. Enjoy a casual reception with hors d'oeuvres and a cash bar with wine, beer and cocktails. Tickets $25; advanced registration required. More at ScottArboretum.org.
The Inn at Swarthmore, Swarthmore College, 10 S. Chester Rd., Swarthmore. 4 to 7 p.m.
Kennett Chocolate Lovers Festival—Jan. 26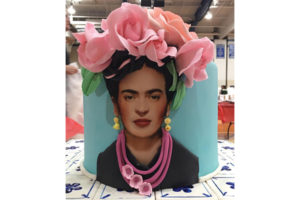 Bring your appetite for dessert—the Kennett Chocolate Lovers Festival celebrates the love of chocolate in all of its forms. Expect to find hundreds of chocolate treats, including cakes, brownies, candies, cookies and cupcakes made by professionals, amateurs and student bakers.
Benefits United Way of Southern Chester County. VIP entry, noon to 1 p.m., $35–$40; regular admission, 1 to 3 p.m., $20; children 5 and under, free. Buy your tickets soon—it's likely to sell out. More at KennettChocolate.org.
Unionville High School, 750 Unionville Rd., Kennett Square.
Malvern Retreat House Art Show & Sale—Jan. 29–Feb. 2
Find more than 2,000 fine art pieces by over 100 juried artists, including painting, sculpture, photography, jewelry, fiber art, glasswork and ceramics. On January 30, get an early look at the art on display and meet the artists at the Complimentary Wine and Cheese Reception.
Free admission all days. Benefits Malvern Retreat House programs. More at MalvernRetreat.com.
Malvern Retreat House, McShain-Horstmann Family Life Center, 315 S. Warren Ave., Malvern. Jan. 30, wine and cheese social, 5 to 8. Wed.–Sat., 10 to 7; Sun., 10 to 4.
back to top