Events Blog—Feb. 13–19
Make the most of Valentine's Day weekend by visiting some of the best local events in County Lines country! Whether going to the theater or escaping winter at a flower show, you'll find events for perfect dates and winter escapes.
For more of the best local events, go to the Events Page on this website.
Through Mar. 1—Outside Mullingar—Delaware Theatre
Through Mar. 22—Orchid Extravaganza—Longwood Gardens
Feb. 14—Jazz Cocktail Hour presents "An Evening of Love Songs" featuring Laurin Talese & Quartet—Uptown! Knauer Performing Arts Center
Feb. 14–15—Lititz Fire & Ice Festival
Feb. 14–16—Philly Home & Garden Show
Outside Mullingar at the Delaware Theatre—Through Mar. 1
Love is in the air, and it isn't just because Valentine's Day is near. Outside Mullingar, a Romeo and Juliet-esque play by John Patrick Shanley—the playwright of Doubt and Tony Award nominee for Best Play—brings a romantic comedy set in rural Ireland to the Delaware Theatre. Be transported to the Emerald Isle by this humorous and heartwarming romance between lovelorn farmers Anthony and Rosemary.
You'll learn it's never too late to take a chance on love. But it will be too late to see this show if you don't act fast. Showtimes and tickets online. More at DelawareTheatre.org.
Delaware Theatre Company, 200 Water St., Wilmington.
Orchid Extravaganza at Longwood Gardens—Through Mar. 22
Escape winter's bitter cold with Longwood Gardens' Orchid Extravaganza! Step inside the Conservatory and surround yourself with vibrant colors and calming scents. This stunning orchid show is an exhibit of everything that flower represents—luxury, beauty and strength. This astonishing display of orchids will make you believe you are far, far away from a bleak Pennsylvania winter.
See Longwood's impressive orchid collection for yourself. Timed tickets req., $12–$23. More at LongwoodGardens.org.
1001 Longwood Rd., Kennett Square. 9 to 6. 
Jazz Cocktail Hour presents "An Evening of Love Songs" featuring Laurin Talese & Quartet—Uptown! Knauer Performing Arts Center—Feb. 14
For last-minute Valentine's Day plans, grab tickets to Uptown!'s Jazz Cocktail Hour with vocalist Laurin Talese. She's collaborated with Grammy award-winners, like Gregory Porter and Vivian Green, and is now bringing her talents to West Chester as part of her "Jazz Ambassador" tour around the world.
Lose yourself in classic love songs like "Cry Me a River" and "When I Fall in Love" as you snack on sweets with your sweetheart. Tickets $35 online, $40 at the door. Student discounts. More at UptownWestChester.org.
226 N. High St., West Chester. 8 to 10 p.m.
Lititz Fire and Ice Festival—Feb. 14–15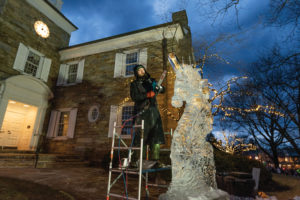 Everyone in your family will love this icy-hot event! From live ice carvings, food trucks and shopping to a fire show featuring lasers and pyrotechnics, you'll leave feeling electrified. On Saturday, find live music presented by local station WJTL on the Weaver's Garage Stage, in a heated tent on the 100 block of East Main Street.
Spice lovers can grab lunch at the Chili Cook-off, happening Saturday from 11 to 3—admission buttons required. Entry is free, with $1 donations encouraged to support Venture Lititz and the Lititz Lions. More at LititzFireAndIce.com.
Warwick High School, 301 W. Orange St., Lititz. Fri., 5 to 9 p.m.; Sat., 10 to 8.
Philly Home and Garden Show—Feb. 14–16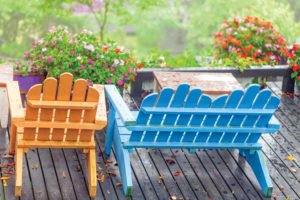 Stop and smell the roses at this home and garden show as you get ideas for your garden and inspiration from the gorgeous displays. Visit the flower shop, garden market and succulent bar for something to take home. Be sure to catch the appearances by Eric and Lindsey Bennett of HGTV's Desert Flippers and Barry Williams from The Brady Bunch.
With over 200 booths to explore and so many unique displays to enjoy, this is a must-see event for all homeowners. Tickets, $9–$11. More at PhillyHomeAndGarden.com.
Greater Phila. Expo Center, 100 Station Rd., Oaks. Fri., 11 to 9; Sat., 10 to 9; Sun., 10 to 6.
back to top