Drive to Delaware
The First State is one of the first we think of for nearby beaches and tax-free shopping. But there's more to discover in Delaware.
The First State is one of the first we think of for nearby beaches and tax-free shopping. But there's more to discover in Delaware. From pre-Colonial history, to the Underground Railroad to a brush with current history and a chance to spot our current president, there are many reasons to take a drive there.
Tri-State Marker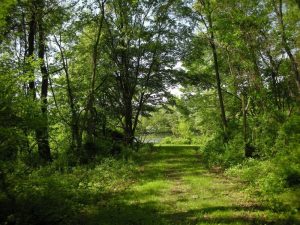 Want to stand in three states at once? Then hike out to the tri-state intersection of Pennsylvania, Delaware and Maryland, something that until around 2015 meant you would have to trespass on private land. Now there's an official trail.
The spot, about four miles northwest of Newark, DE, can be reached after a moderate-level hike from White Clay Creek State Park. Your destination is the stone marker at the site astronomer Charles Mason and surveyor Jeremiah Dixon determined when asked to settle a land dispute between William Penn and the Calvert family of Maryland. The pair marked the spot, the northernmost point on the Mason-Dixon Line, with a wooden marker in 1765, later replaced by stone in 1849.
Our photo is from the Pennsylvania side, but don't be fooled. The other two-sides are marked with M for Maryland, since Delaware was part of Pennsylvania in 1765, so no D on this marker.
Historic Towns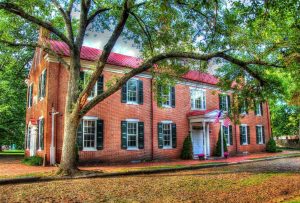 As expected, the First State has its share of charming preserved historic towns. We recommend the town of New Castle, established in 1651, where William Penn landed in 1682. Stroll the cobbled streets to the beautifully preserved Colonial town center on the Delaware River.
Take a walking tour to get a curated introduction to the town. At a minimum, be sure to visit Immanuel Church and its churchyard (dating back to 1703), and the George Read II House, a grand Federal mansion surrounded by a handsome garden. End the day with a hearty meal at Jessop's Tavern, in a circa 1724 building and servers in period costumes. More at NewCastleCity.Delaware.gov.
The Historic Houses of Odessa are also worth a stop to see an outstanding collection of period household furnishings, fine and decorative arts. Odessa has five distinctive properties that are unique examples of the architectural heritage of Colonial Delaware and tell of Odessa's role in the Underground Railroad.
For dining here, try Cantwell's Tavern, located in the center of town in a 19th-century building. Be sure to visit in September for the 8th Annual Historic Odessa Brewfest with craft beer, live music, great food, vendors and more. Date TBD. OdessaBrewfest.com, HistoricOdessa.org.
Bump into President Biden
With a long history of Biden bump-ins at local shops, restaurants and events, Delawareans got used to having the Biden family pop up around the state—at their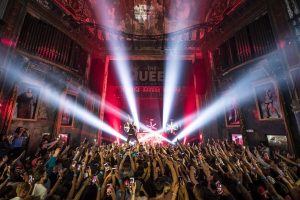 Wilmington home or Rehoboth beach house. If you're near the President's usual haunts and see large men in dark suits on a sweltering summer day, you just might score a spotting.
As a regular at the Amtrak station (now known as The Joseph R. Biden Railroad station), President Biden commuted between Wilmington and Washington D.C. during his tenure in the U.S. Senate. Walk (or ride) a mile in the President's shoes and give the commute a try.
A short walk from the station is the historic music venue, The Queen, where the Biden-Harris administration set up shop for their transition to the White House. Now you can watch a show and toast the President with a drink.
End the day with some presidential eats at Piccolina Toscana, a go-to Italian restaurant for the first family, and try President Biden's favorite dish, capellini al pomodoro. Or visit Café Verdi for his standard order of chicken parmigiana.
Harriet Tubman Underground Railroad Byway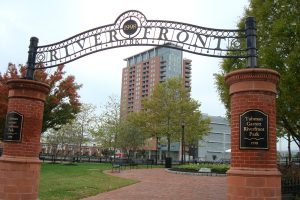 Learn more about Harriet Tubman and the courage of other enslaved people on their journey to freedom as you take a self-guided driving tour through 98 miles of Kent and New Castle Counties in Delaware before ending in free Philadelphia. Delaware was the final slave state for those headed north. (Maryland offers another 125 miles of the Byway and many of the 45 historic sites along on the way.)
The Byway includes stops at Delaware's Old State House in Dover, The Corbit-Sharp House in Historic Odessa, and the Tubman-Garrett Riverfront Park in Wilmington, where you can see the dramatic statue, "Unwavering Courage in Pursuit of Freedom." Thomas Garrett was a fierce and prominent abolitionist and Underground Railroad stationmaster who helped 2700 enslaved people seek freedom.
The Byway was in the news last year when a group of seven women, under the banner "We Walk with Harriett," completed a 116-mile fundraising walk along the Tubman Byway in September 2020, ending in Kennett Square, PA. Hats off to them!
back to top