Discover a Debut!
Pick a book by a new author
In my world, the publication of a new book is always cause for celebration.  Even more exciting is discovering a new voice at the start of a writing career.  Luckily, there are dozens of authors making their debuts this season.  I've curated this list to help you find something new and exciting to read.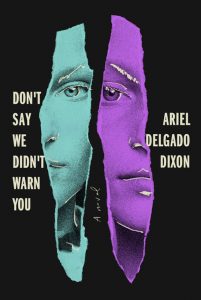 Let's start local.  Trenton, NJ native Ariel Delgado Dixon offers up Don't Say We Didn't Warn You, a chilling tale of two sisters, trying to survive a traumatic upbringing.  They're abandoned by their parents, sent to a desolate wilderness camp for troubled teens and retreat into strange worlds, fueled by isolation.  How will these horrific experiences shape the adults they become?  Joy Williams, the author of Harrow, calls this one "Eventful, complex … relentless and spooky."
If murder mysteries are your jam, try Catch Her When She Falls by Philadelphia's Allison Buccola.  In this suspenseful story, a young woman questions everything she believes about the murder of her high school friend a decade ago.  Her own boyfriend was convicted of the crime, but did he really do it?  Was it a stranger in the woods? An obsessive former classmate?  Or the internet's choice, the victim's younger brother who vanished after the murder?  Liv Constantine (The Last Mrs. Parrish) says this is "a riveting game of cat and mouse with a startling conclusion."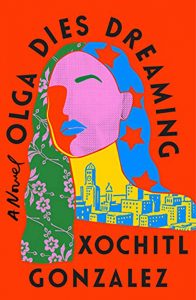 Moving beyond the local writing community, dive into the tale of a status-driven wedding planner struggling with her social ambitions, an absent mother, and her Puerto Rican roots in Olga Dies Dreaming, by Xochitl Gonzalez.  Olga and her brother are "royalty" in their Brooklyn neighborhood.  But behind the public facade, things are not quite what they seem.  When their politically militant mother blows back into their lives, Olga is forced to confront long-term family secrets.  This is one of Time Magazine's most anticipated books of 2022.
Travel to the American West circa the 1880's for a novel about a Chinese girl, struggling for survival.  In Four Treasures of the Sky by Jenny Tinghui Zhang, we meet Daiyu, who's snatched from her home and smuggled to America. This novel details the disturbing realities of the Chinese Exclusion Act and takes readers on a memorable adventure, as Daiyu reinvents herself over and over in order to live.  Ann Patchett, author of The Dutch House gives this book a rave, calling it "Engulfing, bighearted, and heartbreaking." (Available April 5th)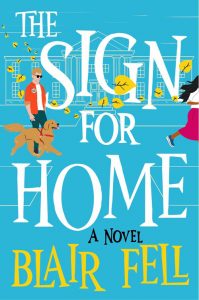 How about a love story with a twist?  That certainly describes The Sign for Home, by Blair Fell.  Arlo Dilly is looking for love.  But he happens to be a DeafBlind Jehovah's Witness, living under his uncle's thumb.  He thought he met the right girl at boarding school years ago, but they were separated by a tragedy and he thought all was lost.  But was it?  When Arlo discovers she may still be out there, he goes off on a life-changing journey to find her. (Available April 5th)
For my non-fiction fans, there's Thin Places:  A Natural History of Healing and Home by Kerri ni Dochartaigh.  Part memoir, history, and nature writing, ni Dochartaigh shares how nature kept her sane growing up during "The Troubles" in Ireland.  With one Catholic parent, the other Protestant, her family faced terrorist bombings and it often seemed there was no safe place.  ni Dochartaigh's only haven was the natural world.  She's grateful for it and asks us to be grateful as well.  (Available April 12th)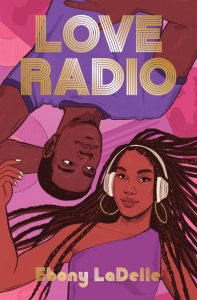 And let's not forget the kids.  Nancy Tandon's first book The Way I Say It introduces us to a middle grader named Rory with a speech impediment.  He can't say his "Rs", which is a problem considering his name.  He's always had his best friend Brett to lean on, but he's been hanging with bullies and has even joined in the torment. Everything changes when Brett suffers a disabling brain injury and Rory must decide whether to stand by his old friend at school.  Kirkus Reviews calls The Way I Say It "a touching and respectful story about friendship, feelings, and support."
For the young adult reader, there's Ebony LaDelle's Love Radio.  This witty teen novel is a cross between Hitch and The Sun is Also a Star.  At 17, Prince Jones has a segment on a Detroit radio station, dishing out advice to the lovelorn.  When Prince falls for a girl who wants absolutely nothing to do with love, she gives him three dates to change her mind.  Can he take his own advice?  (Available May 31st)
Most of these books are available now from your favorite, independent bookseller.  You can preorder the rest.  So go ahead, discover a new voice today!
Shelley Laurence is a bookseller at Main Point Books, an independent bookstore with a handpicked selection for every member of the family. Check out their events, book groups and children's activities at MainPointBooks.com or on Facebook, Instagram and Twitter. Order online for delivery or pick-up. 484-580-6978; 116 N. Wayne Ave., Wayne.
back to top