December Picks
Our picks for top events this month
Afro-American Images 1971: The Vision of Percy Ricks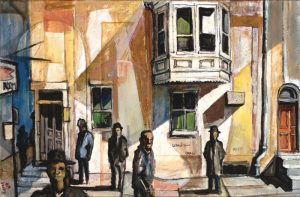 Through January 22
See a recreation of Percy Ricks 1971 exhibition of over 130 works of art by 66 African American artists. This show includes most of the artists who had participated, many known locally. All indoor visitors 18 and over must be fully vaccinated against COVID-19. 2301 Kentmere Pkwy., Wilmington. Wed., Fri.–Sun., 10 a.m. to 4 p.m.; Thurs., 10 a.m. to 8 p.m. $6–$14. 302-571-9590; DelArt.org.
Night Forms: dreamloop by Klip Collective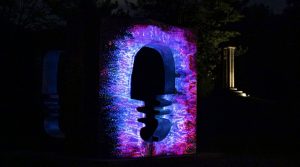 Through February 27
Explore Grounds For Sculpture at Night Forms, a multi-sensory experience and a unique synthesis of video projection, light and sound that act as a bridge between technology and storytelling. As you make your way through the park, you'll have the chance to taste highlights from a themed menu. 80 Sculptors Way, Hamilton, NJ. Timed tickets by reservation only. $14–$28. 609-586- 0616; Grounds­ForSculpture.org.
Tinseltown Holiday Spectacular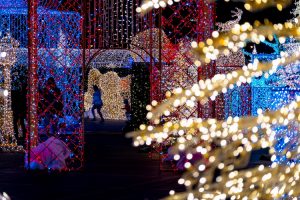 November 26–January 2
An illuminated wonderland showcasing breathtaking light sculptures and displays powered by more than 1.2 million light bulbs. Guests will enjoy photos with Santa, a synthetic skating rink, holiday shopping, festive treats and seasonal beverages for all ages. Specialty tickets available for Dog-Friendly Nights and sensory-friendly entry times. Greater Philadelphia Expo Center at Oaks, 100 Station Ave., Oaks. Opens daily at 5 p.m. $13.99–$19.99. TinseltownHoliday.com
The Nutcracker is Back!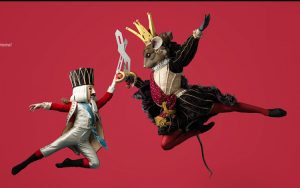 December 10–31
Gather the family together to share the magic. Dec. 10–12, The First State Ballet Theatre performs at The Grand Opera House, Fri., 7 p.m., Sat. & Sun., 2 p.m. $22.99–$60, TheGrandWilmington.org. Dec. 10–31, the Philadelphia Ballet brings the magic to the Academy of Music, 240 S. Broad St., Philadelphia. $10–$25. 215-893-1999; PhiladelphiaBallet.org. Dec. 17–19 the Wilmington Ballet takes the stage at The Playhouse on Rodney Square, 1007 N. Market St., Wilmington. 2 & 7:30 p.m. $18–$53. 302-888-0200; TheGrandWilmington.org. On Dec. 18 the Schuylkill Valley Regional Dance Company will be appearing at Bryn Mawr College, Goodhart Hall, 150 N. Merion Ave., Bryn Mawr. 2 & 7:30 p.m. $15–$20. SVRDC.org.
New Year's Eve at The Grand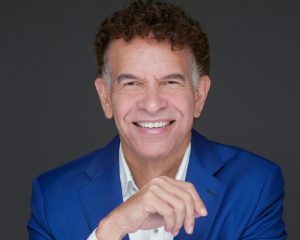 December 31
Celebrate the New Year with a collection of musical talent from the Delaware Symphony Orchestra and OperaDelaware alongside Broadway's Tony Award-win­ner Brian Stokes Mitchell. Enjoy a program of traditional New Year's concert music, including some Viennese waltzes and polkas and the talents of Mr. Stokes Mitchell with a celebration of Broadway standards. 818 N. Market St., Wilmington. 7:30 p.m. $155 per person includes a champagne toast. 302-652-5577; TheGrandWilmington.org.
back to top