Craft Beer is Hot
And That's Cool.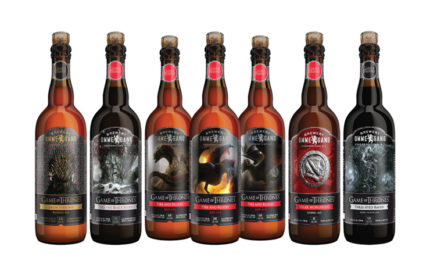 Find great taste at area craft breweries and beyond this summer.
Hot summer days are upon us and, luckily, the craft beer business has never been hotter. Statistics from the recent Craft Brewers Conference in Philadelphia showed that while the total U.S. beer market volume was down 0.2% in 2015, the craft beer segment was up a substantial 13%. And, the number of breweries (4,269) as of December 31, 2015 represented an impressive 15% increase over 2014.
A big part of that brewery increase is related to the growth of the craft beer sector. As this sector of beer brewing—referred to through the years as micro, craft and more recently, independent—has matured, opportunities to experience its tasty products have multiplied.
And this is great news for craft beer fans!
Hot Breweries
A quick way to find great taste is to visit the hot breweries closest to your home turf. And fortunately, here in the western Philly region, we have a wealth of brewing talent to sample. Searching for breweries that are medal winners at beer judging competitions—like the Great American Beer Festival last fall (more on that in October's column)—is one way to organize your pilgrimage.
Or let the more recent and prestigious World Beer Cup awards presented in Philadelphia be your guide. Gold medals went back home with Stoudts (for its very seasonally appropriate Maibock), Lancaster Brewing (for a black lager called Jump Seat), and Iron Hill of Lancaster (for the perennial excellent Bedotter Belgian Tripel). Go for the gold!
Scoring silver medals were the Iron Hills of West Chester (Overload Coffee Imperial Stout) and Media (for the Solzhenitsyn, an imperial stout, and the medal-winning mainstay Russian Imperial Stout), as well as Conshohocken Brewing Company (for the stylistically very well-done Puddler's Row ESB—extra special bitters). And a bronze medal went to Spring House Brewing Company, south of Lancaster, for its Kerplunk Imperial Chocolate Stout. All worth trying.
What else is hot: A number of young, growing breweries are finding their footing as they celebrate first, second and third anniversaries. As other previously small- and medium-sized breweries grow much larger (think Victory Brewing), beer fans are finding value in the new, small quality brewing establishments that are quickly filling the void.
What's trending down: The Brewer's Association reported that 67 brewing establishments nationwide closed in 2015. But, there was only one closing in our region!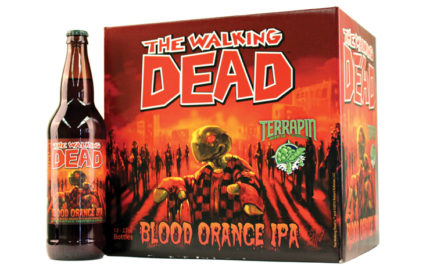 Hot Styles
The hot breweries mentioned earlier clearly impressed the World Beer Cup judges. Happily, the styles they're brewing are popular with beer fans as well.
Yet, as most beer drinkers know, the ubiquitous IPAs (India pale ales) have shown tremendous sustained popularity over the years. And as IPAs became the first choice of craft beer novices, the "bitter beer face" was an oft-sighted facial reaction to drinking these often intensely bitter hopped beers.
But now, other styles are showing noteworthy growth. In fact, a cousin to the bitter face may be the "sour beer pucker face," which is spotted with increasing frequency. If you spend much time at bars with diverse beer menus, you've likely noticed the growing popularity of the wild aromas and flavors in the broad category of sour beers—brewed intentionally to be acidic, tart or sour (e.g., Belgian lambics and German goses).
Wild, actually, is a perfect descriptor. The primary driver of the unique aromas and flavors—ranging from fruity to funky—in these sour beers are the yeast and bacteria used in the fermentation process. "Wild" can refer to "out in the wild," as in airborne yeasts and bacteria that are permitted to fall into the open fermentation vessels. Similarly, the wild flavors and aromas can come from the same yeasts and bacteria locked away in the nooks and crannies of wood barrels used for aging beer.
Some breweries use controlled versions of these critters propagated, grown and maintained in a lab. Other breweries, such as Allagash Brewing Company in Portland, Maine, continue the open-air fermentation in vessels called Coolships or Koelschips that allow contact of the cooling wort with the surrounding air.
What else is hot: Coffee is appearing in everything from brown ales to stouts to even, yes, IPAs. Saison-style beers, often referred to as Farmhouse Ales—rustic, light body, dry finish—have never been hotter. Hard Ciders, while not beer, are taking off with the beer-loving public.
What's trending down: We need another year or two to see if pumpkin beers are cooling off.
Too Hot to Hold
You'll need a special piece of glassware to hold that hot beer appropriately. As I wrote in the January issue of County Lines, glassware has become a critical component in beer appreciation. Festivals feature souvenir tasting glasses. Beer dinners provide special glasses to use during the pairings and a clean one to take home. Bottle shop tastings include glassware giveaways.
What else is hot: You'll see other functional merchandise such as bottle opener/memory sticks, slap-koozies and coasters.
What's trending down: The common, straight-edged, stackable shaker pint glass continues to lose popularity among both retailers and beer aficionados.
Competition Yields Hot Collaborations
You may have noticed an intersection of pop culture and craft brewing like never before, with craft beer commercials and product placement in television shows and movies. Breweries such as BrewDog (Scotland) and Dogfish Head (Delaware) have had their own TV shows and others have worked to create specially themed beers.
For brewing collaboration, one of the earliest examples happened in 2006 between Adam Avery and Vinnie Cilurzo of Avery Brewing Company and Russian River Brewing Company, respectively. The beer was called Collaboration, Not Litigation and was an answer to a decade overflowing with cease-and-desist orders and other legal actions between breweries competing for brand names, shelf space and consumers.
What else is hot: More theme beer. HBO collaborated with Brewery Ommegang on a series of beers tied to the Game of Thrones television show. The Walking Dead has its own Blood Orange IPA made by Terrapin in Georgia. There's even an Iron Maiden tribute beer made by a UK brewery.
What's trending down: The scene may be more competitive than ever, yet the enduring original spirit of craft beer is still alive. Brewers enjoy getting together and consumers get new beers from these new relationships. Whether there's a downside to that, time will tell.
Forecast Calls for More Heat
Some beer styles are perfectly suited for the heat of summer. Classic German- and Czech-style pilsner, lightly tart German gose ales, and light American wheat and German Hefeweizens quench a summer's thirst.
Others bring the heat to the party. Nationally, the Ballast Point Habañero Sculpin takes the already wildly popular IPA from San Diego and adds a noticeable blast of habañero heat. Locally, Free Will Brewing Company's Safeword IPA packs a blistering wallop of habañero peppers that lingers, even while tempered, barely, by sweet mango fruit.
What else is hot: Beyond these spicy habañero beers, breweries have been known to add such offbeat ingredients as cayenne, lemongrass, cucumbers, gingerbread and even parsley, sage, rosemary and thyme (in Victory's collaboration with Dogfish Head and Stone Brewing Company—Saison du BUFF) much to the delight of their big flavor-seeking fans.
What's trending down: While lovers of extreme flavored beer continue their rabid support of these unique brews, some say it's time to dial it back and return to solid traditional style beers.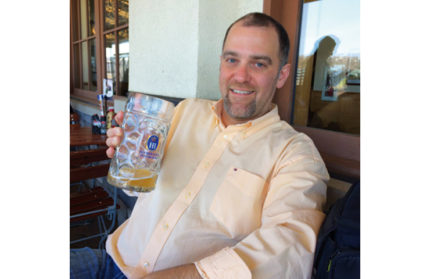 Hot on the Beer Trail
As beer's popularity has continued to grow, tour group operators and tourism agencies have responded accordingly. Beer and Ale Trails have popped up and string together local collections of brewing establishments—Philly Brew Tours hits 15 spots and the Susquehanna Ale Trail includes 14 breweries and brewpubs. Participating breweries often offer specials and incentives to visitors at each stop.
What else is hot: For those with more vacation time and larger budgets, try pilgrimages to the source of your favorite beer styles—English bitters, German lagers and Belgian Trappist ales. There's a tour to fit your thirst.
What's trending down: Drinking and driving. With car services and tour operators of every stripe available, there's no reason to get behind the wheel after enjoying a great beer.
Bryan J. Kolesar, local to Chester County, has been writing about beer for over ten years and maintains a blog, BrewLounge.com. The summer of 2015 brought his first published book—Beer Lover's Mid-Atlantic—to both online and physical bookstores. It's a complete 416-page guide to breweries, brewpubs, beer bars and homebrew of Pennsylvania, New Jersey, Maryland and Delaware.
back to top