Cozy Winter Favorites
For gifting or enjoying yourself
This is the time of year when most of us are shopping for friends, family, coworkers and even restocking our supplies for the coming holidays. We may be ticking off items on our gift list, stocking up for company and entertaining, or getting ready for sitting by the fire.
There are endless choices for gift-giving and seasonal sipping, so here are some tried-and-true crowd-pleasers that almost everyone will appreciate and enjoy!
Start with Strong Spirits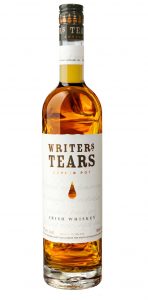 Spirits that warm our souls are must-haves for the coming colder months. Perhaps you're looking to stock your bar cart with whiskeys to sip while watching the snow fall. Uncle Nearest 1884 Tennessee Whiskey and Writers' Tears Copper Pot Irish Whiskey are two excellent bottles to sip alone or offer to guests. Sampling whiskeys from some of the best areas in the world — Tennessee and Ireland — lets you experience all these spirits have to offer.
For a smooth and easy-drinking whiskey, try Writers' Tears ($39.99), a beautiful single-malt variety. It's triple distilled, non-peated and matured in American-oak bourbon casks.
If you prefer something with a little more bite, choose a higher-proof option like Uncle Nearest ($49.99). Each small batch has its barrels hand-selected by one of the founders, ensuring its exceptional quality. Both whiskeys can be enjoyed on their own, on the rocks or in any popular whiskey-based drink such as an old fashioned, Manhattan or hot toddy.
Looking for something a little different from whiskey but still soul satisfying? A top pick for any wintertime drink is a fragrant cognac. Ferrand 10 Générations Cognac ($59.99) is by far one of the best out there. This cognac is full of lovely baking spices, honey and baked pear flavors. It can be sipped on its own, or level it up with a maraschino cherry and a little juice for an elegant cocktail.
Sip Some Sparklers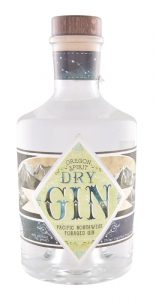 Tonic- and seltzer-based drinks took over the market this past summer, and their popularity doesn't seem to be ending any time soon. For the bubbly cocktail lover in your life, choose a vodka- or gin-based option. Reyka Vodka from Iceland is relatively new on market, but it's making a splash at an affordable price point ($19.99). Iceland's terrain is influenced by massive glaciers and subterranean volcanoes, making for some truly unique ingredients in this competitively priced vodka.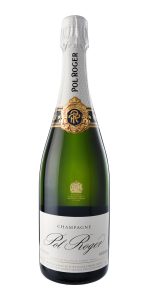 Or, for someone who likes a little more pep in their glass, bring out the Oregon Spirits Gin ($29.99). This is an all-American choice with beautifully botanical notes. You'll be greeted with all the traditional flavors of citrus, pine and juniper that every gin lover craves.
Speaking of bubbles, it wouldn't be the holiday season without sparkling wine for toasting and celebrating. This year, why not bring out the traditional Pol Roger Champagne Brut Reserve ($62.99) from Champagne, France? This family-owned winery has been in business for almost 200 years, and their hard work is evident in every glass. If you love a sophisticated, toasty and moussed sparkler, Pol Roger is for you. Only a few thousand cases are made and exported every year, so be quick to snatch up a bottle!
Add a Few Wines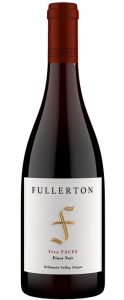 If pinot noir from Williamette Valley isn't on your radar yet, go to your local wine shop to pick up a bottle of the 2017 Fullerton Five FACES Pinot Noir ($35.99). This bottle is the perfect balance of Burgundy meets Carneros in a style that's definitely Oregon. Your glass will be full of bright, ripe cherries with an earthy undertone. Pinot noir has always been an excellent companion to a wide variety of food, so if you aren't gifting this bottle, it should be on your table.

Fuller-bodied reds are desired by wine lovers for the winter sipping season for the same reasons many people enjoy whiskey — it's comforting and warms you up. For this fuller tasting style of wine, try the 2017 Il Molino di Grace Chianti Classico Riserva ($24.99). Considered a Super Tuscan, this wine is packed with lovely notes of wild berries, dried herbs and rose with an insatiable blue-violet nose. Pair with a big steak for a match made in heaven.
Another option is the 2020 Les Demoiselles de la Font du Loup Châteauneuf du Pape ($39.99) from the Rhone Valley of France. The equal blend of grenache and syrah grapes is produced from organically grown old vines. This bright and lush wine can hold its own against hefty food, including gamey meats or smoked barbecue.
Something Extra Special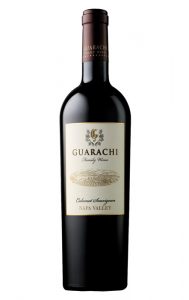 What to buy for that extra special person on your holiday gift list? If you decide to splurge on a bottle, you'll want to make sure the bang is worth the bucks. A solid choice is the 2017 Guarachi Family Wines Cabernet Sauvignon ($94.99). This 98-point wine from Napa Valley has flavors of black currant, fig compote and crushed blackberry that melt in your mouth, followed by graphite notes. Aged in 100% French oak barrels for 20 months, this expertly crafted cabernet sauvignon will have your special someone (or you, if you buy a second bottle) savoring every drop.
Not enough options? Ask your wine specialist for some one-on-one help. And as always — be safe, stay healthy and enjoy responsibly. Cheers!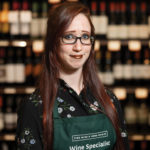 Jessica Roberts has worked with Fine Wine & Good Spirits for six years, taking the position of Wine Specialist a year and a half ago. What began as a hobby soon blossomed into a satisfying career. Jessica works at the Premium Collection store in Phoenixville. Stop by for one of her tastings or just to ask a question. Learn more at FWGS.com.
back to top