BV Brewscene Craft Beer Weekend
*DUE TO COVID-19, EVENTS HAVE BEEN POSTPONED OR CANCELLED. PLEASE CHECK THE WEBSITE.*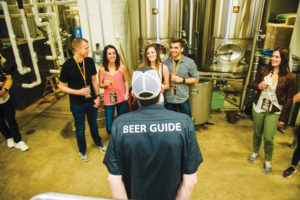 Join this one-of-a-kind experience sampling local brews and palate pleasing pairings at the inaugural BV Brewscene Craft Beer weekend! Beer lovers get behind-the-scenes tours, VIP tastings and live entertainment at sites throughout Chester County, April 24th to 26th.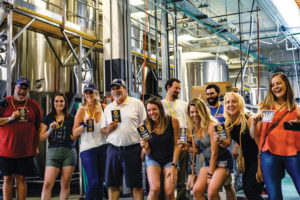 Brush up on your craft beer lingo, sharpen your palate and learn more about your favorite styles of lagers, ales, stouts and more.
The weekend kicks off Friday night with a craft beer and food festival at the American Helicopter Museum. Fans can enjoy music, games and self-guided tours of helicopters on display, plus small plate pairings from some of the area's best breweries and restaurants. You'll get your swag bag, souvenir tasting glass, tour lanyard with beer passport and tasting notes to start off the weekend.
Day two is for brewery tours in the Brandywine Valley, when a bus whisks you from place to place with a beer at each of the four stops. Sleep in before the 2 p.m. departure and enjoy your day of brewery hopping.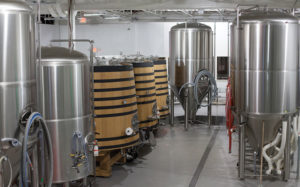 Sunday, day three, is for more sampling and snacking at four more breweries, again chosen by City Brew Tours, the nation's leading brewery tour operator, showcasing over 150 breweries across North America. Learn the history and inner workings of local craft breweries on the tour.
VIP Pass holders have even more fun at a party on Saturday night and get a commemorative souvenir along with exclusive access to a Bottle Share—where you exchange some of your favorite brews with your new friends—and a brewery founder's talk.
Mix and mingle with other beer lovers and makers while sampling specialty craft beers at this unique event. You'll make memories you won't soon forget. Cheers! 
If You Go
WHEN: April 24–26, 2020. Friday party, 6 to 10 p.m.; Saturday VIP Reception, 5 to 6 p.m. Tours Sat. & Sun.
WHERE: Friday at Am. Helicopter Museum, 1220 American Blvd., West Chester. Tour buses leave from participating hotels
TICKETS: $175 Genl Adm.; $225 VIP (prices will increase). CityBrewTours.com/BVBrewscene
COMING SOON: Phoenixville Beer and Wine Festival, May 9, 2020
back to top
Notice: Undefined offset: 0 in /www/wp-content/themes/countylines-v2/single-article.php on line 203 Notice: Trying to get property 'term_id' of non-object in /www/wp-content/themes/countylines-v2/single-article.php on line 203
Our Favorite Resources