Brandywine Valley Dining Guide 2023
Great places for local dining this year
To view as a PDF, click here.
Our guide to great local dining. Be sure to check websites before venturing out to check hours and locations.
* Indicates "Best of the Best" winner

Pennsylvania
Avondale
The Farmhouse Restaurant at Loch Nairn
514 McCue Rd.
610-268-2235; LochNairn.com
Berwyn
* La Cabra Brewing
642 Lancaster Ave.
610-240-7908; LaCabraBrewing.com
* Nectar
1091 Lancaster Ave.
610-725-9000; TasteNectar.com
Birchrunville
* Birchrunville Store Cafe
1403 Hollow Rd.
610-827-9002; BirchrunvilleStoreCafe.com
Chadds Ford
Brandywine Prime
1617 Baltimore Pk. (Rts. 1 & 100)
610-388-8088; BrandywinePrime.com
RockwoodCarriageHouse.com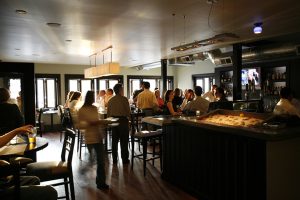 Brandywine Prime's rustic charm and casual atmosphere can be attributed to the fact that it's situated in a beautifully restored 300-year-old inn. Chef Jason Barrowcliff's superb traditional American fare includes steaks, chops and seafood. There are also great spaces for large gatherings with private rooms and a new full service catering menu for a location of your choice.
The Gables at Chadds Ford
423 Baltimore Pk.
610-388-7700; TheGablesAtChaddsFord.com
Chester Springs
* Bloom Southern Kitchen
123 Pottstown Pk.
484-359-4144; BloomSouthernKitchen.com
Epicurean Garage
570 Simpson Dr.
610-615-5189; EpicureanGarage.com
Liberty Union Bar and Grill
325 Simpson Dr.
484-359-4061; LibertyUnionBar.com
Limoncello Chester Springs
499 W. Uwchlan Ave.
610-524-3112; LimoncelloRestaurant.com
Revival Pizza Pub
240 Windgate Dr., Suite A7
610-947-0999; RevivalPizzaPub.com
Coatesville
Stottsville Inn Restaurant, Hotel & Bar
3512 Strasburg Rd.
484-718-5121; StottsvilleInn.com
Devon
* Amis Trattoria
138 W. Lancaster Ave.
610-590-4782; AmisTrattoria.com
Pizzeria Vetri
138 W. Lancaster Ave.
484-207-6663; PizzeriaVetri.com
* Terrain Café at Devon
138 W. Lancaster Ave.; 610-590-4675
ShopTerrain.com/Devon-Restaurant
Downingtown
* Amani's BYOB
105 E. Lancaster Ave.
484-237-8179; AmanisBYOB.com
* Estrella Tacos y Mas
202 E. Lancaster Ave.
484-237-2423; EstrellaTacoBar.com
* La Sponda
20 E. Lancaster Ave.
484-593-4488; LaSponda.com
The Social on 30
541 W. Lancaster Ave.
484-593-4113; SocialOn30.com
Santucci's Pizza
379 W. Uwchlan Ave.; 610-664-8100
SantuccisPizza.com/Santuccis-Downingtown
* Station Taproom
207 W. Lancaster Ave.
484-593-0560; StationTaproom.com
* Victory Brewing Company
420 Acorn Ln.
610-873-0881; VictoryBeer.com
Exton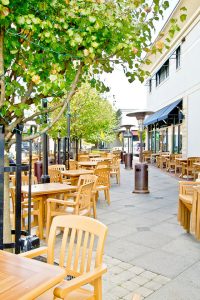 Appetites on Main
Main Street at Exton, 286 Main St.
610-594-2030; AppetitesOnMain.com
Serving casual American comfort food at a good value with a full-service bar with 14 taps and over 60 bottles and cans. Choose taproom atmosphere in front of family/quieter section in back. In warmer months, enjoy the open-air, pet-friendly outdoor patio. Daily Happy Hour, 4 to 6, with discounted drinks and appetizers, and Sunday NFL ticket. Dine-in, takeout, delivery, online ordering available. Mon–Thurs,  11:30 to 12 am; Fri–Sat, 11 to 1 am (kitchen 12:30 am); Sun, 11 to 12 am.
ChopHouse Grille
301 N. Pottstown Pk.
484-875-6700; ChopHouseGrille.com
Duling-Kurtz House & Country Inn
146 S. Whitford Rd.
610-524-1830; DulingKurtz.com
* Iron Hill Brewery Taphouse
260 Eagleview Blvd.
484-874-2897; IronHillBrewery.com/Exton-PA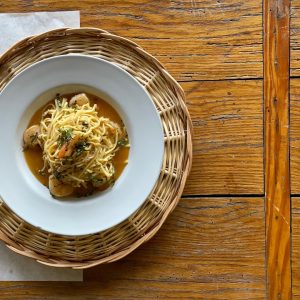 * Ron's Original Bar & Grille
74 E. Uwchlan Ave. (Rt. 113)
610-594-9900; RonsOriginal.com
Serving real food, for the health of it! Delicious meals prepared from scratch, on site daily, with all natural ingredients. American/Italian cuisine with something for everyone. Open Sun–Thurs, 11 am to 9:30 pm, Fri–Sat, 11 am to 11 pm. Curbside pickup daily, 4 pm to 8:30 pm.
VK Brewing Co. & Eatery
693 E. Lincoln Hwy.
484-873-3199; VKBrewing.com
* Mama Wong
268 Eagleview Blvd.
484-713-8888; BestMamaWong.com
Eagleview Town Center Restaurant Row
* Bluefin Eagleview
610-458-3234; BluefinEagleview.com
Brickside Grille
610-321-1600; BricksideGrille.com
* Persis Indian Grill
541 Wellington Sq., Exton
484-341-8445; PersisExton.com
Suburban Restaurant & Beer Garden
610-458-2337; SuburbanBG.com
Glen Mills
Byrsa Bistro
128 Glen Mills Rd.
610-558-4700; ByrsaBistro.com
Harvest Seasonal Grill & Wine Bar
549 Wilmington-West Chester Pk.
610-358-1005; HarvestSeasonalGrill.com
Terrain Garden Café
914 Baltimore Pk.; 610-459-6030
ShopTerrain.com/Glen-Mills-Restaurant
White Dog Café
981 Baltimore Pk.
610-822-2100; WhiteDog.com/GlenMills
Glenmoore
Ludwig's Grill & Oyster Bar
2904 Conestoga Rd.
610-458-5336; LudwigsOysterBar.com
Kennett Square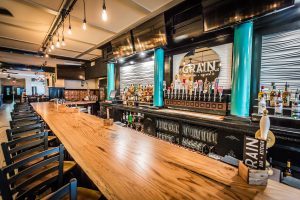 * Grain Craft Bar + Kitchen
108 W. State St.
610-444-7232; MeetAtGrain.com
Rooftop dining at its finest. Enjoy over 20 taps of regional craft beers, cocktails and great food in a polished, casual atmosphere. Open for dinner and weekend brunch, Grain offers something for everyone in the family, including their award-winning crab nachos and mushroom soup. Dine downstairs or upstairs in the heated patio overlooking Kennett Square.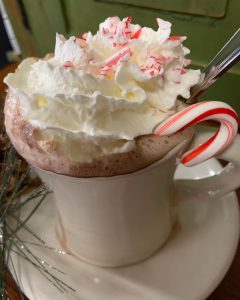 * Hank's Place in Kennett Square
201 Birch St.
610-448-9988; HanksPlaceChaddsFord.com
Since the 1950s, Hank's Place has been "Where Friendly People Meet and Hungry People Eat," and has now opened a location in Kennett Square. Serving handcrafted homestyle cooking in a warm, welcoming atmosphere with professional service for over 70 years. Open daily 7 am to 3 pm (closed Tuesday) for dine-in or takeout breakfast and lunch. Original location in Chadds Ford is temporarily closed while rebuilding.
Hearth Kitchen Shoppes at Longwood Village
484-732-8320; HearthKennettSquare.com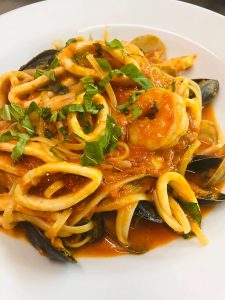 * La Verona
114 E. State St.
610-444-2244; LaVeronaPA.com
Using only the finest and freshest ingredients, highlighting the northern region of Italy, La Verona is committed to making your meal a memorable one, with professional service in a wamr, welcoming social atmosphere. Whether you're looking for an intimate dinner with friends or planning a celebration, this is a perfect choice. Keep them in mind for private parties up to 65. They also have takeout available for you to enjoy your delicious meal at home.
* Letty's Tavern
201 E. State St.
610-444-5688; LettysTavern.com
Lily Asian Cuisine Sushi and Grill
104 W. State St.
610-925-3700; LilySushiAndGrill.com
The Naked Olive
759 W. Cypress St.
610-444-2424; Facebook.com/TheNakedOlivePA
Portabello's
108 E. State St.; 610-925-4984
PortabellosOfKennettSquare.com
* Sovana Bistro
696 Unionville Rd.
610-444-5600; SovanaBistro.com
* Talula's Table
102 W. State St.
610-444-8255; TalulasTable.com
Two Stones Pub
843 E. Baltimore Pk.
610-444-3940; TwoStonesPub.com
Kimberton
The Kimberton Inn
2105 Kimberton Rd.
610-933-8148; KimbertonInn.com
Stone House Grille
1300 Hares Hill Rd.
610-933-1147; StoneHouseGrillePA.com
Malvern
BOMBA Taco + Bar
10 Liberty Blvd.
610-727-5253; BombaTacos.com
Brick & Brew
400 E. King St.
484-320-8688; BrickNBrewPub.com
The Classic Diner
352 W. Lancaster Ave.
610-725-0515; TheClassicDinerPA.com
Dixie Picnic
215 Lancaster Ave.
484-3208024; DixiePicnic.com
The Fern & Fable
39 Conestoga Rd.
610-647-8060; FarmhousePeoplesLight.com/Dining
The Flying Pig Saloon
121 E. King St.; 610-578-9208
Facebook.com/TheFlyingPigSaloon
General Warren
9 Old Lancaster Rd.
610-296-3637; GeneralWarren.com
* Malvern Buttery
233 E. King St.
610-296-2534; MalvernButtery.com
Restaurant Alba
7 W. King St.
610-644-4009; RestaurantAlba.com
Stove & Tap
245 Lancaster Ave.
215-393-8277; StoveAndTap.com
* Tonino's Pizza & Pasta Co.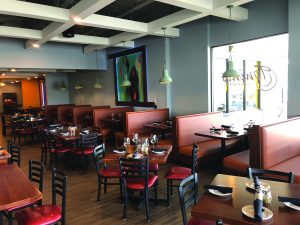 235 Lancaster Ave.
610-240-9566; ToninosPizzaAndPasta.com
A family-run business that prides itself on using the freshest ingredients to mnake authentic homemade Neapolitan pizza, pasta and signature Italian dishes. Come in and dine BYOB, Tues–Fri, 10 to 9; Sat, 11 to 9; Sun, noon to 9 pm. Takeout, delivery and curbside pickup available.
Media
* Ariano Restaurant & Bar
114 S. Olive St.
610-892-6944; Ariano.net
* Azie Media
217 W. State St.
610-566-4750; Azie-Restaurant.com
* Brick & Brew
26 W. State St.
484-443-8441; BrickNBrewPub.com

* Dim Sum Mania
17-19 E. State St.
610-557-8757; DimSumMania.com
Iron Hill Brewery & Restaurant
30 E. State St.; 610-627-9000
IronHillBrewery.com
* Pinocchio's Restaurant
131 E. Baltimore Ave.
610-566-7767; PinPizza.com
* Rye BYOB
112 W. State St.
610-263-7832; RyeBYOB.com
* Shere-E-Punjab
210 W. State St.
610-891-0400; Shere-E-Punjab.com
* Tom's Dim Sum
13 E. State St.
610-566-6688; TomsDimSum.com
* The Towne House
117 Veterans Sq.
484-445-2041; TowneHousePA.com
Newtown Square
Firepoint Grill
3739 West Chester Pk.
484-428-3093; FirepointGrill.com
Ristorante La Locanda
4989 West Chester Pk.
610-353-7033; LaLocandaPA.com
Teca Newtown Square
191 Newtown Street Rd.
484-420-4010; TecaNewtownSquare.com
Teikoku
5492 West Chester Pk.
610-644-8270; TeikokuRestaurant.com
Paoli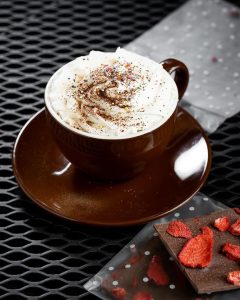 Cup of Dreams Coffee and Tea
5 Paoli Plaza, 484-285-3122
CupOfDreamsCoffeeAndTea.com
New coffee and bubble tea shop in the Paoli Village Shoppes right next to Paoli Train Station. Choose from one of their specialty coffees, award-winning bubble teas, seasonal drinks and pair with a delicious breakfast sandwich (served all day long), bakery item or seasonal snack.
Great American Pub
516 E. King Rd.
610-843-0000; GreatAmericanPubPaoli.com
Trattoria San Nicola
4 Manor Rd.
610-695-8990; SanNicola.net
Phoenixville
* Avlos Greek Cuisine
258 Bridge St.
610-455-4110; AvlosGr.com
* Bistro On Bridge
210 Bridge St.
610-935-7141; BistroOnBridge.com
Bistro Dos
400 Bridge St.
484-302-5637; BistroOnBridge.com

Black Lab Bistro
248 Bridge St.
610-935-5988; BlackLabBistro.net
* Great American Pub Bar & Grill
148 Bridge St.
610-917-3333; TheGreatAmericanPub.com
Iron Hill Brewery & Restaurant
130 E. Bridge St.
610-983-9333; IronHillBrewery.com

* Paloma's
101 Bridge St.
610-851-4513; ILovePalomas.com
* Rivertown Taps
226 Bridge St.
RivertownTaps.com
* Sedona Taphouse
131 Bridge St.
484-302-5714; SedonaTaphouse.com
Seven Stars Inn
263 Hoffecker Rd.
610-495-5205; SevenStarsInn.com
Sly Fox Brewhouse & Eatery
520 Kimberton Rd.
610-935-4540; SlyFoxBeer.com
* Steel City Coffeehouse & Brewery
203 Bridge St.
484-924-8425; SteelCityCoffeehouse.com
Tai Me Up
301 Bridge St.
484-302-5141; TaiMeUp.com
Pottstown
The Blue Elephant
152 E. High St.
484-949-9084; BlueElephantBar.com
La Maison
1470 Old Ridge Rd.
484-680-2631; MartinsKitchen.com
Springfield
Tavola Restaurant + Bar
400 W. Sproul Rd.
Springfield Country Club
610-543-2100; Tavolas.com
Unionville
* Catherine's Restaurant
1701 W. Doe Run Rd.
610-347-2227; CatherinesRestaurant.com
Foxfire at The Stone Barn
Rt. 842, (3 mi. N. of Rt. 1)
610-347-2414; TheStoneBarn.com
Villanova
Azie On Main
789 E. Lancaster Ave.
610-527-5700; AzieOnMain.com
The Refectory
862 E. Lancaster Ave.
610-519-5786; RefectoryNova.com
Wayne
118 North
118 N. Wayne Ave.
610-971-2628; 118NorthWayne.com
* A Taste of Britain
503 Lancaster Ave.
610-971-0390; ATOBritain.com
* Autograph Brasserie
503 W. Lancaster Ave.
610-964-2588; AutographBrasserie.com
Black Powder Tavern
1164 Valley Forge Rd.
610-293-9333; BlackPowderTavern.com
Christopher's A Neighborhood Place
108 N. Wayne Ave.; 610-687-6558
ChristophersANeighborhoodPlace.com
DanDan Wayne
214 Sugartown Rd.
484-580-8558; DanDanRestaurant.com
* Di Bruno Brothers
Strafford Shopping Ctr., 385 W. Lancaster Ave.
484-581-7888; DiBruno.com/Locations/Wayne
The Goat's Beard
103 N. Wayne Ave.
484-584-4979; TheGoatsBeardWayne.com
* Rosalie
Wayne Hotel, 139 E. Lancaster Ave.
610-687-5000; RosalieWayne.com
Teresa's Café and Next Door Bar
120–126 N. Wayne Ave.
610-293-9909; Teresas-Cafe.com
* White Dog Café
200 W. Lancaster Ave.
610-225-3700; WhiteDog.com/Wayne
West Chester
See the West Chester article in this issue for more dining options.

* Más Mexicali Cantina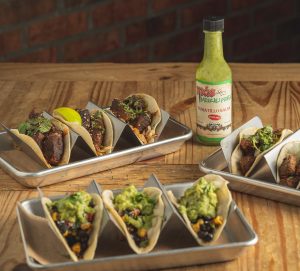 102 E. Market St.
610-918-6280; MasMexicali.com
Celebrating 13 years in West Chester, this family- owned and operated hot spot continues to please the masses. Serving up award winning tacos and margaritas along with chef-inspired specialty dishes, the menu has something for everyone. Offering three floors of fun, vibrant decor, Más is a perfect spot for date nights, birthday parties and private events. Full catering menu available, and be sure to take home your favorite Más Mexicali Fresh salsas and dressings!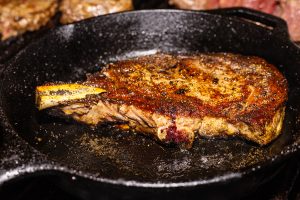 * Pietro's Prime Steakhouse & Martini Bar
125 W. Market St.
484-760-6100; PietrosPrime.com
Family-owned and operated, Pietro's Prime is the place to eat in West Chester, serving nothing but prime beef and fresh seafood in a casual, comfortable atmosphere. Live music Wed, Fri and Sat. Lunch Mon–Sat, 11 to 4. Dinner Sun–Sat,
4 until… Come have a drink and a bite to see what you're missing.
West Marlborough
* The Whip Tavern
1383 N. Chatham Rd.
610-383-0600; TheWhipTavern.com
Delaware
Centreville
* Buckley's Tavern
5812 Kennett Pk.
302-656-9776; BuckleysTavern.com
The Centreville Cafe & Montrachet Fine Foods & Caterers
5800 Kennett Pk.
302-777-4911; CentrevilleCafe.com
Montchanin
Krazy Kat's
Rt. 100 & Kirk Rd.
At the Inn at Montchanin Village
302-888-4200; KrazyKatsDE.com
Wilmington
Banks' Seafood Kitchen & Raw Bar
101 S. Market St.
302-777-1500; BanksSeafoodKitchen.com
* Bardea Steak
608 N. Market St.
302-550-9600; BardeaSteak.com
Chelsea Tavern
821 N. Market St.
302-482-3333; ChelseaTavern.com
Columbus Inn
2216 Pennsylvania Ave.
302-571-1492; ColumbusInn.net
* La Fia
421 N. Market St.
302-543-5574; LaFiaWilmington.com
* Le Cavalier at the Green Room
11th & Market Sts.; 302-594-3154
LeCavalierDE.com

* Quoin Restaurant
519 N. Market St., Wilmington
302-446-5600; TheQuoinHotel.com
back to top