Brandywine Table / September 2020
During a time of uncertainty, the age-old craft of breadmaking is on the rise.
Kneading Comfort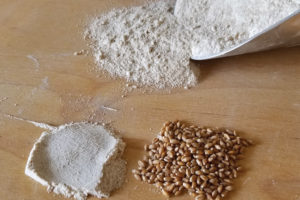 March 2020 marked the start of the global pandemic, and with it, a seismic shift in the way we conduct our lives. We went from eating out and traveling, to being cooped up at home.
The silver lining of this new reality was time, and the opportunity to return to pastimes that had all but vanished from our frenzied lives. Breadmaking, in particular, became so ubiquitous that flour and yeast shortages plagued grocery shelves, and photos of homemade loaves took over our social media feeds.
back to top