Brandywine Table: "Mother" Made
A toast to local kombucha and the matriarch who inspired it all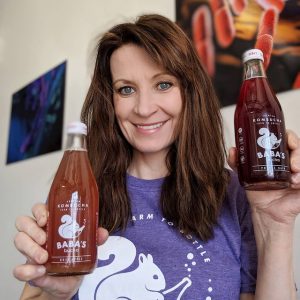 It's that time of year when we honor the mother figures in our lives — the mommies, aunties and grammies who've helped shape us into the people we are today.
Memories of these women often come to us on the wings of a savored scent or in the taste of a familiar food.
For Olga Sorzano, owner of Baba's Brew of Phoenixville, kombucha is the taste of childhood. She was born in South Siberia and raised by her great-grandmother Dora, affectionately called "Baba" or "red squirrel" until age six. Baba's home-brewed kombucha was a cure-all. No matter the ailment, she'd simply say, "have some kombucha."
Turns out, Baba wasn't that far off … kombucha, a fermented tea drink, has amazing healing properties. Its raw fermentation process yields a host of beneficial probiotics and enzymes to support a healthy microbiome. Plus, its lightly sweet and tangy notes and naturally occurring effervescence makes it supremely refreshing.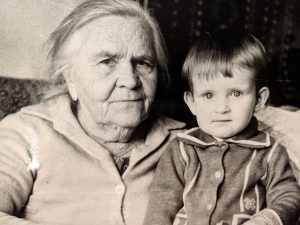 When Olga came to the U.S. in the 2000s, she was excited to find kombucha in some stores, but quickly realized it wasn't Baba's. They were "too sweet, too sour and too full of junk," she says. It wasn't until Olga and her husband attended a fermentation festival in California that she drank kombucha fresh and vibrant enough to remind her of home.
Olga says, "When you cannot find what you want, you create it yourself." And so she did. Upon returning home she put her unique background in microbiology, chemistry and culinary arts to work, brewing kombucha that was delicious, nourishing and authentic to her roots. She named the business "Baba's Brew" after the woman who inspired it all and committed to using real, organic ingredients, sourced as locally as possible. "If I put my great-grandma's name on the bottle, I want her to be proud of what we are doing," she says.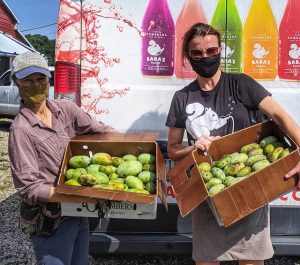 At its inception, Baba's Brew occupied a 70-square-foot space at Artisan Exchange in West Chester. Little by little the business grew, and Olga and her husband devoted more of their time to it. Eventually, they quit their jobs to focus 100% on Baba's. The couple moved to a 7,000-square-foot building in Phoenixville and opened Culture Factory in 2019, a tasting room and education space at the front of the brewery.
Baba used to say, "Every new thing is a forgotten old thing," and in the case of kombucha, it's certainly true. The seemingly new and trendy beverage was invented in 221 BC in China and has been enjoyed by many cultures since.
You can find Baba's Bucha at local grocers, cafés and on tap at several locations including Kimberton Whole Foods and the Culture Factory. Wherever you grab it, enjoy it in good health and with a nod to the strong and wise "Babas" of the world.
Baba's Brews and Culture Factory were recently featured in PA Eats' Kombucha Trail.
back to top