Brandywine Table: Mission-Centered Farming
Sustainable farming community serves as role model for local food production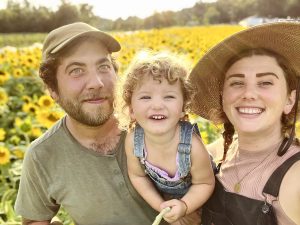 Every morning Bryan and Brittany Donovan, owners of Horse Shoe Ranch, set out at dawn to tend to their flock of 3,600 hens with a greater purpose than providing pasture-raised eggs and chicken to residents of Chester County and beyond.
As the newest land and residential tenants of Lundale Farm, they've become a part of something larger than the poultry business they founded six years ago. Lundale, a nonprofit located in South Coventry Township, serves as a sustainable farming community with a mission of enhancing the ecology, health and diversity of the land. It also serves as a model for local food production and forest stewardship.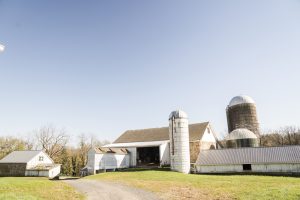 Like all six tenants at Lundale, Horse Shoe Ranch was chosen for their ability and desire to align with the Farm's underlying purpose — the vision of the late PA State Representative Samuel Morris and his wife, Eleanor — who entrusted the Farm to their children with the caveat that the preserved land would be rented out to organic farmers. Horse Shoe joins Kneehigh Farm (which specializes in chemical-free fresh vegetables), Pasture Song Farm (forage raised pork), Trees for Grazers (native trees for cattle and sheep grazing), French Creek Organic Cider (heritage hard cider) and Olszanowski Farm (livestock feed) as part of the community.
The Donovans see their current setup — the use of 100 acres and a built-in social support network — as the fulfillment of a dream. They take great pride in being part of the farming community at Lundale and value having other farmers around who've become their friends.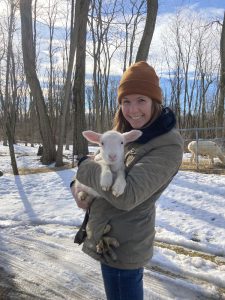 Becki Patterson, Lundale's Executive Director since June, says she is excited by the high energy and enthusiasm the Donovans bring to the Farm, including their long-term plans to double their flock by 2024. In addition to operating their businesses, all their tenants have a willingness to help out in other areas of the Farm's overall mission, says Patterson.
Beyond the original vision for their preserved land, Lundale Farm continues to broaden their mission under Patterson's helm, along with a Board of Directors headed by Board President Vince Pompo. Recently, they established a new educational program for third- and fourth-grade students to give them an understanding of where their food comes from and what it takes to be a farmer today. Patterson says they look forward to offering more public events.
Today, you can help support the greater mission of the Farm by buying the tenant's products. John Alff, owner of Vesta Kitchen Catering in Phoenixville, sources much of his food at Lundale for that very reason. The regenerative farming methods used there ensure he's able to have a positive impact on our local food system and community.
With the warmer season approaching, Alff is excited to switch up his menus for Vesta and at home for his wife and three children. Here are some recipes from Alff and the Donovans to inspire you to make the most of what March has to offer in anticipation of the official first day of spring on the 20th.
back to top