Brandywine Table: Bringing Home the Salmon
A husband and wife team makes wild Alaskan seafood available to local PA kitchens
One might not expect someone born and raised in land-locked Pennsylvania to become a commercial Alaskan fisherman, but life is full of surprises.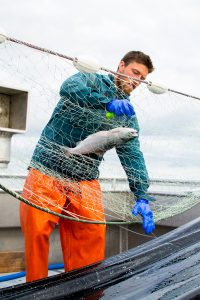 For Steve Kurian, who owns Wild For Salmon of Bloomsburg with wife Jenn, seafood hadn't been the original plan. He graduated from Penn State University in 2001 with a degree in forestry and soon after headed to Idaho for a job. While there, his landlord invited him to Alaska for the summer to try his hand at commercial fishing.
Steve and his girlfriend (now wife) Jenn spent a life-changing summer out on the water. When he was offered the chance to run his own boat the following year, Steve jumped at the opportunity.
In the off-season, the couple traveled back to Pennsylvania. "We filleted a bunch of fish and brought them back for family and friends," Steve remembers. The second season, they returned with an even bigger catch, and a friend suggested they sell at his farmers market. When their entire cooler sold in a few hours, they knew they were on to something.
In 2003 Steve and Jenn officially launched their business and settled into a new chapter, fishing summers and selling their frozen catch wholesale and direct to customers the rest of the year. They always make a point to sell out of that year's catch before returning to Alaska. "Our rule is 'no old fish,'" says Steve.
Being fisherman-owned allows them to keep their supply chain short and quality unmatched. "When you are the fisherman, you're handling the product and seeing through the whole process and delivering it to the end user," says Steve.
Steve grew up helping his father in their backyard custom butcher shop operation. Through this, he developed strong processing skills and an appreciation for the product they were handling.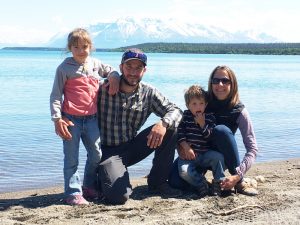 As fishermen, the couple are also directly invested in the sustainability of their livelihood. They fish in Alaska's Bristol Bay, a pristine waterway controlled not by big business, but by biologists, who monitor the overall ecosystem.
While "fresh" sounds better than "frozen,'' Steve explains that unless you're catching and filleting your own fish, their fast freezing process preserves the product at its peak. From the time the fish is caught to the time it's processed and frozen is only 24–36 hours. Fish transported fresh over long distances lose freshness along the way, so by the time it gets to a grocery store, it's no longer as smooth and moist.
Over time, the couple have grown their fleet and their offerings. In addition to their signature sockeye, they have smoked salmon, salmon spread and salmon burgers. They also sell other Alaskan seafood sourced from small, sustainable partner operations. Wild For Salmon is available locally at Kimberton Whole Foods.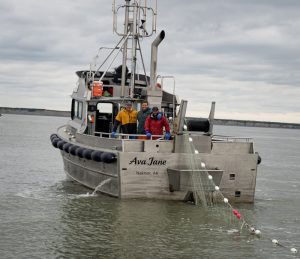 back to top