Brandywine Table: Get Ready for 'Rosé All Day'
May kicks off the season of sipping at tailgates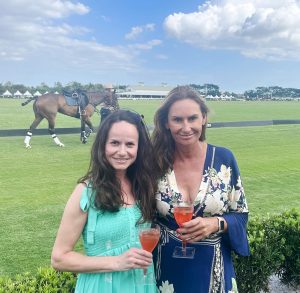 Carolyn Desfor remembers being 4 when she was packed into her family's sports car along with all the accouterments for a perfect horse show tailgate. When her parents competed in weekend shows, a typical departure checklist included a cooler filled with wine and champagne, crudité tray and tea sandwiches. At the horse show, she remembers snatching carrots off the tailgate table to feed the horses. "My life evolved around tailgating," Desfor says.
Born into an equestrian family, Desfor, who lives in Chester County, spent years on the show circuit before training accomplished show jumpers professionally. Today she splits her time between Chester County and Palm Beach, Florida, where she carries on her family tailgating tradition. Only these days, she's become the hostess along with fellow equestrian and Chester Countian Judy Irwin Sagal.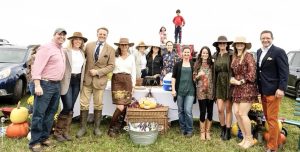 The two became fast friends when Sagal began training with Desfor 15 years ago. On weekends you can find them mixing and mingling ringside or fieldside at local polo matches. "Equestrian sports and tailgating go hand in hand," Sagal says. The gatherings — whether polo matches, steeplechase races or horse show competitions — serve as an excuse to dress up and catch up with friends both in and out of the equestrian world.
Sagal recently reserved a tailgate spot for Brandywine Polo's upcoming season. At their tailgate, nicknamed "Rosé All Day," Desfor and Sagal host guests on weekends, starting opening day on May 28th. In addition to having plenty of rosé on hand, Desfor serves her specialty rum cocktail — Polo Punch. Guests nibble on tea sandwiches, canapés, kabobs and sweet treats as they enjoy matches on Friday evenings and Sunday afternoons. They can also cheer on Desfor's boyfriend, Mark Still, a local polo player.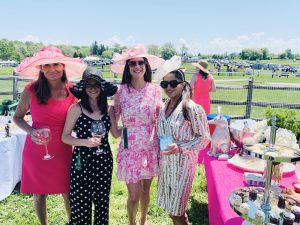 In addition to regular guests, the pair also enjoys switching things up by inviting new guests each week. They also occasionally have fun with a suggested dress theme, like wearing white for the final match of the season. "I dried hydrangeas and sprayed them silver for the centerpiece for the white-themed party," Desfor says.
Although Desfor and Sagal encourage guests to bring a dish to share at their tailgates, there's always a hardy selection of appetizers, with a nod to kids' tastes and adults' dietary restrictions. Here are some of their favorite offerings and shortcuts that enable them to offer an inviting spread each week.
back to top