Brandywine Table: A Shrub Story
A family-owned food company celebrates 35 years of its historic drink mixers
August's unrelenting heat has us reaching for something quenching, tangy and perhaps a bit fizzy. Something like shrub.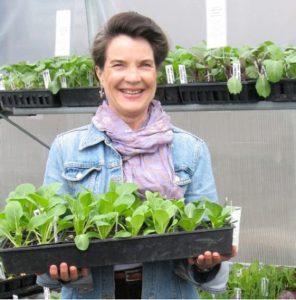 Shrub is an old colonial recipe that comes in the form of an acidic fruit concentrate. It's most commonly enjoyed with sparkling water as a refreshing spritzer.
"Shrub is simple, festive and fun," says Kim Tait, owner of Tait Farm Foods, located just outside State College. "And for us, it's the product that started it all."
In recent years, this sweet and tart syrup has found its way into the hearts of mixologists and home cocktail enthusiasts, but this was not always the case. When the Taits introduced shrub 35 years ago, no one had ever heard of it. "People thought we were grinding up bushes and putting it in bottles," laughs Kim, remembering the steep educational curve they faced early on.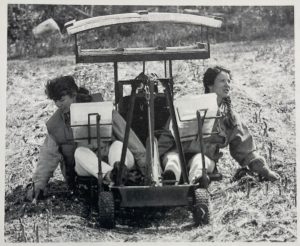 The Tait shrub story began in 1986 when a bumper crop of black raspberries hung precariously on the canes weeks after heavy rain. As anyone who's tried to keep raspberries in their fridge knows, they are highly perishable and mold easily. To avoid losing the harvest, the Taits elected to pick all two acres of berries and freeze them, with hopes of finding a market later in the year. After several failed attempts at selling the berries, they decided to try their hand at a value-added product of their own.
A family friend came to David Tait (Kim's late husband) with the recipe for shrub, and it was just quirky and tasty enough to pique his interest. That year, the first Raspberry Shrub was bottled in David's kitchen and sold at their local farmers market.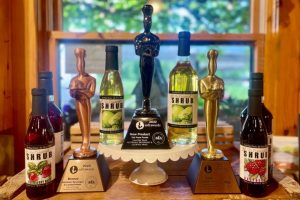 Since then, Tait Farm Foods has come a long way, developing an extensive line of gourmet food products, including jams, chutneys and vinaigrettes while expanding their shrub offerings to 15+ flavors.
In April of 2021, on what would have been David Tait's 75th birthday, news that the original Raspberry Shrub had been awarded the Gold sofi by the Specialty Food Association popped into Kim's inbox. "It was a great honor and validation of 35 long years of making and selling this product. And it was auspicious that it came on David's birthday. It was always his dream to win the sofi," Kim says fondly.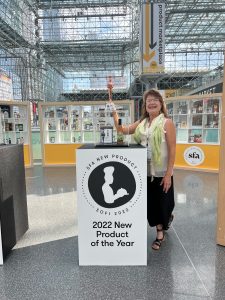 In the food world, winning a sofi is like getting an Oscar — you even get a gold statue. To date, Tait Farm Foods now has been honored three times, including this year's Best New Product for their Lime Mint Shrub.
Whether you're creating a signature cocktail, adding a splash of flavor to lemonade or tossing together a summer salad, shrub might just be the perfect addition. Check out these recipes for ideas on how to use it and find many more shrubs on their website, TaitFarmFoods.com, or in other specialty food stores.
*Editor's Note: Writer Alyssa Thayer is Kim's proud daughter.
back to top