Brandywine Table: A Deep-Rooted Connection to Food
An acclaimed culinary duo expands to West Chester with Ground Provisions: Market & Dining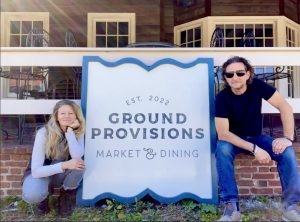 In the little nook of Historic Dilworthtown, there's a gem of a restaurant that's recently taken residence in the former Inn Keeper's Kitchen. And lucky for us, plant-based pioneers of the culinary world, Rich Landau and Kate Jacoby, chose West Chester as the location for their latest vegan establishment, Ground Provisions: Market & Dining.
The James Beard-nominated duo's nationally acclaimed Vedge restaurant in Philadelphia was named one of the 40 most important restaurants in the past 40 years by Food & Wine magazine, to list just one of many accolades. Now Brandywine Valley diners have easier access to the couple's vegan cuisine, served up in an intimate dining space that makes you feel like you're in their home which, by the way, is now located on preserved land nearby in Chadds Ford.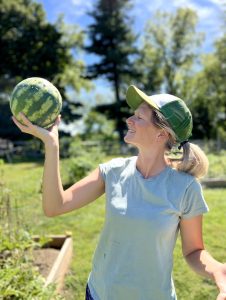 Early in the morning this time of year, you can usually find Jacoby tending the 12 raised beds and berry patch at their farmette. Their organic garden is where she most wants to be all season long because it affords her rare moments when her professional to-do list is put on hold. Harvesting fresh herbs and vegetables for their home-cooking and restaurant needs fulfills a culinary vision the couple has dreamed about for years. Their ever-changing seasonal menu is inspired by their heightened concern for where the food they feature comes from. "You really taste the difference when things like turnips and radishes are grown just 10 minutes away," Jacoby says.
After living in Center City Philadelphia for 15 years, Jacoby and Landau now feel they're living in their element, along with their 15-year-old son, Rio, and rescue cats Worf and Cauli. Being surrounded by nature is where Landau is most at ease. "I pinch myself every morning," he says. "We found a home we adore, and it feels like living." In addition to their love of the land, the couple shares a love story where food plays a central role. They pride themselves on their culinary connection and are each other's biggest fans and biggest critics. "We are groupies for each other," Landau says.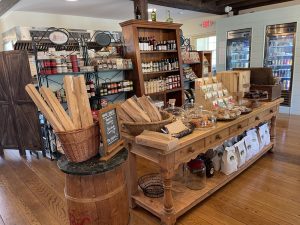 They named this new venture 'Ground Provisions,' emblematic of how they live a more grounded life today and what's most important to them. "We're no longer chasing likes and culinary trends," Landau says.
You won't find vegetables cloaked in barbecue sauce at Ground Provisions this summer. Instead, you can experience your veggies embellished with something unexpected. Here are a few vegan recipes from Jacoby and Landau to inspire you to make the most of this season's harvest.
back to top