Beyond Cabernet and Chardonnay
The new revolution in California winemaking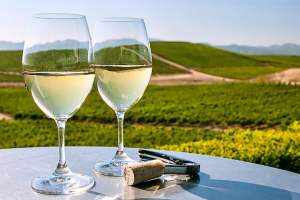 For decades, California wine production has been dominated by cabernet sauvignon and chardonnay, producing some of the world's most iconic examples of these varieties.
But a revolution has been quietly happening, marked by a growing trend towards innovation, experimentation with the classics and the resurrection of obscure varietals. A new era is taking shape, and it's putting California back on the map as the Wild West of technological breakthroughs and alternative concepts.
Climate Change Impacts

What's driving this exciting change in the California wine industry? One factor is the influence of climate change. As weather patterns have shifted and wildfires have taken their toll, changes in temperature and precipitation have led to new growing regions suited to different grapes.
When microclimate conditions can affect just a few acres or several miles, the concept of terroir and working in harmony with the land and elements has never been more important. This is why cooler areas like Carneros grow particularly good pinot noir, while syrah and grenache thrive in the Paso Robles heat.
To get a sense of wines from these areas, try J. Lohr Pure Paso Paso Robles ($30.19). Described by the winemaker as, "A classic cabernet sauvignon with savory notes wrapped in the dark fruit character of petite sirah."
Rhone Styles

Another factor in the changing California wine industry is American ingenuity. California has grown to be a hub of innovation, with winemakers seeking to push boundaries of traditional blends and exploring the potential of newer grape varieties. There's a rise of boutique and smaller-scale operations, which are more open to experimentation and risk-taking.
An example of this is the Rhone Rangers, a nonprofit trade organization of American vintners dedicated to promoting Rhone-style wines. These vintners cultivate the 22 accepted varieties of Rhone grapes — many obscure to American palates — and incorporate them in both blends and single-varietal wines. These include whites such as viognier, marsanne, roussanne, and reds like grenache, cinsault, carignan and mourvedre, all of which are available locally.
Rhone Rangers member wineries include Austin Hope & Treana Tasting Cellar, Bonny Doon Vineyard, Fess Parker & Epiphany, J. Lohr Vineyards & Wines, Morgan Winery, Qupe, Ridge Vineyards and Robert Hall.

To sample this style, try Fess Parker Frontier Red Lot 211 Central Coast ($14.99), a Central Coast red wine with hints of red cherry and black plum that was rated 88 points by Wine Enthusiast.
Another outstanding example is Hearst Ranch Winery Three Sisters White Cuvée White Wine Blend Paso Robles 2021 ($21.99). The combination of marsanne and roussanne, a classic in the Rhone, is softened and made lush by the addition of the viognier. Or sample Bonny Doon Vineyard White Wine of the Earth Le Cigare Blanc Central Coast 2021 ($14.99), a crisp, unoaked Rhone white blend with notes of white flowers, citrus fruits and a hint of almond, pairing beautifully with butternut squash and fall flavors.
Each of these smaller wineries has been more willing to explore the potential of lesser-known or underappreciated grape varietals, hoping to find their own unique niche.
Quest for the New

So why are today's wine consumers willing to try these new offerings? One factor is a cultural change that embraces experimentation with different styles and flavors. As the wine-drinking population continues to grow and evolve, the demand for unique and diverse wine options is rising. Additionally, there's a growing trend towards food and drink pairings, where the varietal complements the meal.
People are seeking the best fit for their taste experience. Even the classics are getting a fresh upgrade, with cabernet sauvignon being aged in bourbon barrels to give it more vanilla and caramelized brown sugar notes. And chardonnay is now being offered with unoaked options — aged not in oak barrels, but in porcelain, glass or stainless steel with temperature controls to preserve the freshness and the natural fruit and floral notes of this venerated grape.

Taste Buck Shack Cabernet Sauvignon Bourbon Barrel Aged Lake County 2020 ($13.99) and Morgan Metallico Chardonnay Santa Lucia Highlands Unoaked 2021 ($21.99) to experience something amazing and unexpected in California chardonnays.
The California wine industry's new revolution has only just begun, blazing the trail forward with no end in sight for what it can achieve, and wine lovers are enthusiastically intrigued. As more vineyards get planted and the vines themselves come of age, along with advances in the art and sciences of winemaking, the quality in new California wines is only going to get exponentially better.
This is an exciting time to enjoy these wines and let your own palate run wild in California!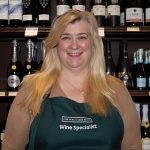 Liz Tarditi is an entrepreneur and classically trained chef with 35 years' experience in the culinary world. She holds a degree from Villanova University and graduated with honors from the Culinary Arts program at the Art Institute of Seattle. Liz has worked for Fine Wine & Good Spirits for five years, becoming a Wine Specialist in 2020. She enjoys pairing wine and food for special events and celebrations. See Liz at the Phoenixville Fine Wine & Good Spirits location.
back to top